Investor Relations
With its flexible online trading platforms and wide product portfolio, the Saxo Group has become a leader in online investing.
The Saxo Group realises the importance of transparency as it works to maintain its prominent market position. Relevant information and reports are available below to help investors stay informed about the organisation.

We encourage you to review these documents to gain an insight into Saxo's performance, philosophies and future goals.
Saxo Capital Markets (Australia) Pty Ltd is a wholly owned subsidiary of Saxo Bank A/S. Geely Financials Denmark A/S, a subsidiary of Zhejiang Geely Holding Group Co., Ltd, owns 50.89 percent of the shares of Saxo Bank. Saxo Bank Founder and CEO Kim Fournais owns 27.53 percent of the Bank's shares, while Sampo Plc, a leading Nordic financial services group, owns 19.43 percent of the shares. The remaining shares are held by minority shareholders including a number of current and former employees of the Bank.
The following key figures and ratios provide an overview of Saxo Bank Group's financial performance.
SAXO BANK GROUP
(DKK million)
2018
2017
2016
2015 *
2014
Operating income
2,786.1
3,027.0
2,929.7
2,126.7
3,006.8
EBITDA
1,408.0
931.6
845.2
(109.4)
1,099.0
Adjusted EBITDA
705.7
1,026.0
954.5
864.7
1,208.1
Profit before tax
1,029.0
554.2
418.2
(778.4)
564.8
Net profit
955.8
401.1
302.4
(644.6)
381.2
Total equity
5,552.2
4,621.4
4,238.4
3,938.4
4,225.2
Total assets
34,484.1
39,955.6
43,578.5
33,501.6
36,008.3
Clients' collateral
deposits
112,577.8
103,622.3
92,349.9
77,568.0
68,227.2
Total capital ratio

35.0%
22.7%
19.5%
20.7%
19.7%
Return on equity
before tax
20.2%
12.5%
10.2%
(19.1)%
14.6%
Full-time-equivalent staff (end of year)
1,658
1,594
1,639
1,516
1,485
Saxo Group Board of Management
Kim Fournais
Co-Founder & CEO of Saxo Bank
Read More
Søren Kyhl
Deputy CEO and COO
Steen Blaafalk
Chief Financial & Risk Officer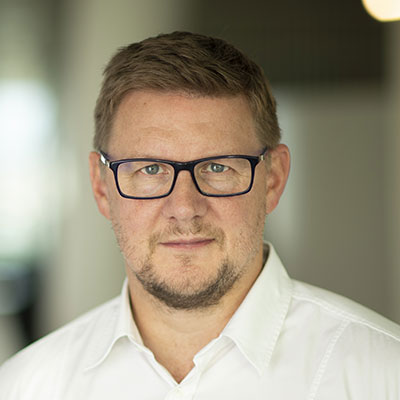 Damian Bunce
Chief Commercial Officer (CCO)
Saxo Group Board of Directors
Daniel Donghui Li
Chairman
Henrik Normann
Vice Chairman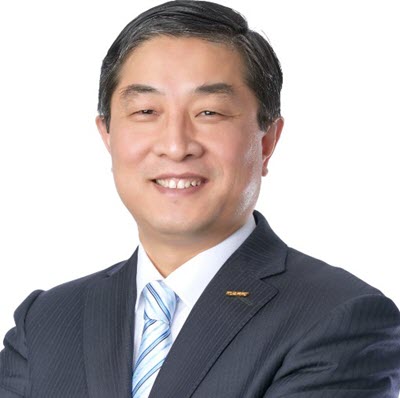 Ian Zhang
Board Member
Patrick Lapveteläinen
Board Member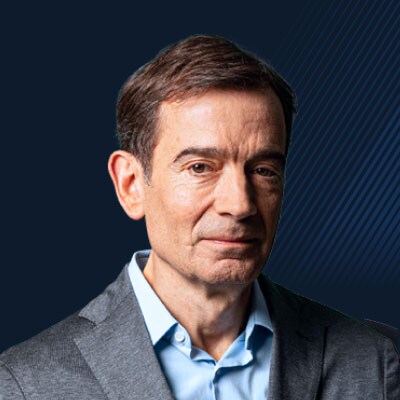 Preben Damgaard
Board Member
Awards and recognitions
Saxo's trading and investment platforms have put the freedom to trade in the hands of traders and investors everywhere. Consistently winning the industry's highest accolades, the platform is designed to give you the features, speed and performance you need.
The Saxo Group issues regular ICAAP and Risk reports in compliance with Danish financial regulations.

See all reports here >
Transparency
In order to demonstrate commitment to increased transparency within the financial industry, the Saxo Group has taken the initiative to publicise on a monthly basis key figures related to its activity, namely retail assets under management as well as daily average and monthly trading volumes.
2019
| USD bn | Jul. 2019 | Aug. 2019 | Sep. 2019 | Oct. 2019 | Nov. 2019 | Dec. 2019 |
| --- | --- | --- | --- | --- | --- | --- |
| Commodities - Daily average | 1.8 | 2.0 | 1.8 | | | |
| Commodities - Monthly volume | 41.1 | 43.3 | 38.3 | | | |
| Equities - Daily average | 2.2 | 4.0 | 2.5 | | | |
| Equities - Monthly volume | 50.8 | 87.4 | 53.4 | | | |
| Fixed Income - Daily average | 0.3 | 0.6 | 0.6 | | | |
| Fixed Income - Monthly volume | 6.7 | 13.1 | 13.2 | | | |
| FX - Daily average | 5.5 | 6.3 | 5.6 | | | |
| FX - Monthly volume | 125.4 | 139.1 | 118.6 | | | |
| Total - Daily average | 9.7 | 12.9 | 10.6 | | | |
| Total - Monthly volume | 224.0 | 282.9 | 223.5 | | | |
| USD bn | Jan. 2019 | Feb. 2019 | Mar. 2019 | Apr. 2019 | May 2019 | Jun. 2019 |
| --- | --- | --- | --- | --- | --- | --- |
| Commodities - Daily average | 0.9 | 1.0 | 1.2 | 1.2 | 1.5 | 2.4 |
| Commodities - Monthly volume | 19.7 | 19.9 | 24.7 | 27.0 | 34.7 | 47.5 |
| Equities - Daily average | 2.5 | 2.2 | 2.8 | 2.0 | 3.7 | 2.9 |
| Equities - Monthly volume | 57.8 | 43.6 | 58.2 | 44.2 | 86.1 | 58.8 |
| Fixed Income - Daily average | 0.3 | 0.3 | 0.4 | 0.3 | 0.3 | 0.5 |
| Fixed Income - Monthly volume | 7.3 | 5.8 | 9.3 | 5.7 | 7.0 | 9.3 |
| FX - Daily average | 6.6 | 6.9 | 7.6 | 5.6 | 6.3 | 6.7 |
| FX - Monthly volume | 152.4 | 137.2 | 159.7 | 124.3 | 145.2 | 134.0 |
| Total - Daily average | 10.3 | 10.3 | 12.0 | 9.1 | 11.9 | 12.5 |
| Total - Monthly volume | 237.2 | 206.5 | 251.9 | 201.2 | 273.0 | 249.6 |
2018
| USD bn | Jul. 2018 | Aug. 2018 | Sep. 2018 | Oct. 2018 | Nov. 2018 | Dec. 2018 |
| --- | --- | --- | --- | --- | --- | --- |
| Commodities - Daily average | 1.2 | 1.0 | 0.9 | 1.1 | 1.0 | 1.0 |
| Commodities - Monthly volume | 27.3 | 24.0 | 17.3 | 24.2 | 22.7 | 21.2 |
| Equities - Daily average | 3.0 | 2.4 | 2.6 | 4.1 | 3.4 | 4.2 |
| Equities - Monthly volume | 65.7 | 55.7 | 51.7 | 95.4 | 75.7 | 88.7 |
| Fixed Income - Daily average | 0.2 | 0.3 | 0.4 | 0.4 | 0.3 | 0.4 |
| Fixed Income - Monthly volume | 5.0 | 6.6 | 8.6 | 10.0 | 7.0 | 7.7 |
| FX - Daily average | 10.5 | 8.5 | 8.7 | 8.2 | 7.8 | 7.0 |
| FX - Monthly volume | 230.8 | 196.4 | 173.6 | 188.6 | 171.7 | 147.6 |
| Total - Daily average | 14.9 | 12.3 | 12.6 | 13.8 | 12.6 | 12.6 |
| Total - Monthly volume | 328.8 | 282.7 | 251.2 | 318.3 | 277.0 | 265.2 |
| USD bn | Jan. 2018 | Feb. 2018 | Mar. 2018 | Apr. 2018 | May 2018 | Jun. 2018 |
| --- | --- | --- | --- | --- | --- | --- |
| Commodities - Daily average | 1.5 | 1.5 | 1.3 | 1.6 | 1.6 | 1.3 |
| Commodities - Monthly volume | 34.6 | 29.2 | 28.7 | 34.6 | 35.7 | 27.4 |
| Equities - Daily average | 3.5 | 6.2 | 5.0 | 3.9 | 3.0 | 3.5 |
| Equities - Monthly volume | 81.2 | 124.7 | 109.2 | 81.4 | 68.0 | 73.8 |
| Fixed Income - Daily average | 0.6 | 1.2 | 0.8 | 0.5 | 0.8 | 0.4 |
| Fixed Income - Monthly volume | 13.7 | 25.0 | 16.9 | 11.0 | 17.4 | 8.7 |
| FX - Daily average | 15.9 | 21.7 | 15.9 | 12.7 | 13.3 | 14.3 |
| FX - Monthly volume | 366.3 | 434.8 | 348.9 | 266.8 | 306.8 | 301.3 |
| Total - Daily average | 21.6 | 30.7 | 22.9 | 18.7 | 18.6 | 19.6 |
| Total - Monthly volume | 495.8 | 613.7 | 503.6 | 393.7 | 427.9 | 411.2 |
2017
| USD bn | Jul. 2017 | Aug. 2017 | Sep. 2017 | Oct. 2017 | Nov. 2017 | Dec. 2017 |
| --- | --- | --- | --- | --- | --- | --- |
| Commodities - Daily average | 1.4 | 1.7 | 1.6 | 1.4 | 1.4 | 1.3 |
| Commodities - Monthly volume | 29.1 | 38.2 | 34.2 | 31.7 | 29.8 | 27.5 |
| Equities - Daily average | 2.4 | 2.5 | 2.4 | 2.3 | 3.1 | 2.6 |
| Equities - Monthly volume | 51.0 | 57.2 | 50.8 | 50.6 | 68.5 | 54.9 |
| Fixed Income - Daily average | 0.3 | 0.3 | 0.5 | 0.4 | 0.5 | 0.4 |
| Fixed Income - Monthly volume | 7.0 | 8.0 | 11.5 | 8.3 | 11.8 | 8.9 |
| FX - Daily average | 11.9 | 10.7 | 11.7 | 10.8 | 12.6 | 9.4 |
| FX - Monthly volume | 249.2 | 245.1 | 246.2 | 237.9 | 278.2 | 197.8 |
| Total - Daily average | 16.0 | 15.1 | 16.3 | 14.9 | 17.7 | 13.8 |
| Total - Monthly volume | 336.4 | 348.4 | 342.6 | 328.5 | 388.3 | 289.2 |
| USD bn | Jan. 2017 | Feb. 2017 | Mar. 2017 | Apr. 2017 | May 2017 | Jun. 2017 |
| --- | --- | --- | --- | --- | --- | --- |
| Commodities - Daily average | 1.1 | 1.3 | 1.3 | 1.3 | 1.4 | 1.4 |
| Commodities - Monthly volume | 24.4 | 25.3 | 31.0 | 25.1 | 33.2 | 30.5 |
| Equities - Daily average | 1.8 | 2.1 | 2.4 | 2.2 | 2.4 | 2.9 |
| Equities - Monthly volume | 40.5 | 42.8 | 55.3 | 44.4 | 54.3 | 64.2 |
| Fixed Income - Daily average | 0.5 | 0.6 | 0.7 | 0.4 | 0.4 | 0.4 |
| Fixed Income - Monthly volume | 9.9 | 12.2 | 15.2 | 8.1 | 8.7 | 9.7 |
| FX - Daily average | 13.4 | 11.8 | 12.0 | 10.3 | 10.2 | 11.0 |
| FX - Monthly volume | 295.2 | 235.9 | 275.2 | 206.5 | 235.0 | 241.6 |
| Total - Daily average | 16.8 | 15.8 | 16.4 | 14.2 | 14.4 | 15.7 |
| Total - Monthly volume | 370.0 | 316.1 | 376.7 | 284.1 | 331.1 | 346.0 |
2016
| USD bn | Jul. 2016 | Aug. 2016 | Sep. 2016 | Oct. 2016 | Nov. 2016 | Dec. 2016 |
| --- | --- | --- | --- | --- | --- | --- |
| Commodities - Daily average | 1.1 | 1.0 | 1.1 | 1.2 | 1.5 | 1.1 |
| Commodities - Monthly volume | 24.0 | 22.8 | 24.4 | 25.5 | 33.1 | 23.8 |
| Equities - Daily average | 2.0 | 1.8 | 2.6 | 2.2 | 2.5 | 1.9 |
| Equities - Monthly volume | 41.3 | 41.4 | 57.4 | 46.1 | 54.8 | 42.0 |
| Fixed Income - Daily average | 0.4 | 0.4 | 0.4 | 0.4 | 0.6 | 0.4 |
| Fixed Income - Monthly volume | 8.0 | 9.2 | 9.4 | 9.0 | 14.0 | 8.7 |
| FX - Daily average | 11.2 | 8.1 | 10.3 | 10.9 | 13.5 | 10.1 |
| FX - Monthly volume | 235.6 | 187.4 | 225.6 | 229.2 | 298.0 | 222.2 |
| Total - Daily average | 14.7 | 11.3 | 14.4 | 14.8 | 18.2 | 13.5 |
| Total - Monthly volume | 308.9 | 260.8 | 316.8 | 309.8 | 400.0 | 296.8 |
| USD bn | Jan. 2016 | Feb. 2016 | Mar. 2016 | Apr. 2016 | May 2016 | Jun. 2016 |
| --- | --- | --- | --- | --- | --- | --- |
| Commodities - Daily average | 0.7 | 1.0 | 1.0 | 1.3 | 1.2 | 1.2 |
| Commodities - Monthly volume | 14.3 | 21.1 | 23.9 | 27.1 | 26.1 | 26.8 |
| Equities - Daily average | 3.8 | 3.2 | 2.3 | 2.4 | 2.3 | 2.6 |
| Equities - Monthly volume | 76.9 | 66.3 | 53.4 | 50.9 | 51.4 | 58.3 |
| Fixed Income - Daily average | 0.2 | 0.3 | 0.3 | 0.3 | 0.3 | 0.5 |
| Fixed Income - Monthly volume | 4.9 | 6.3 | 6.9 | 6.9 | 7.6 | 10.2 |
| FX - Daily average | 10.5 | 10.2 | 9.5 | 10.6 | 9.8 | 10.2 |
| FX - Monthly volume | 209.7 | 215.1 | 217.8 | 223.0 | 215.8 | 223.9 |
| Total - Daily average | 15.3 | 14.7 | 13.1 | 14.7 | 13.7 | 14.5 |
| Total - Monthly volume | 305.8 | 308.8 | 302.1 | 307.8 | 300.9 | 319.3 |