Capital market solutions for institutional clients
Saxo attains Systemically Important Financial Institution (SIFI) designation from Danish FSA
WHAT WE OFFER
Global market access
Access 71,000+ instruments across margin and cash products. Get best-in-class execution and liquidity plus financing and integrated real-time risk management from a single clearing and custody account.
Stocks

23,500+ stocks from New York, Hong Kong, London, and 50+ other markets.

Bonds

5,900+ government and corporate bonds from around the world.

Mutual funds

17,400+ funds from the world's top money managers.

ETFs

7,000+ ETFs from tech, healthcare, environmental, and other major sectors.

Crypto ETFs and ETNs

ETPs tracking bitcoin, ethereum, ripple, tezos, and others.
Forex

185+ forex pairs across majors, minors, exotics, crypto, and metals.

Forex options

45+ FX vanilla options with maturities from one day to 12 months.

Crypto FX

Bitcoin, ethereum, and more for trading against the major fiat currencies.

Listed options

Options on stocks, indices, interest rates, and futures from 20+ exchanges.

CFDs

8,800+ CFDs on single stocks, indices, forex, commodities and more.

Commodities

Range of commodities to trade as CFDs, futures, spot pairs, ETCs and more.

Futures

320+ futures covering equity indices, energy, metals, rates, and more.
Market-leading range of iShares exchange traded funds for broad diversification.

A momentum investing approach with a deep history of superior returns.

An award-winning company with over two decades of experience investing in ESG.

Moderately leveraged (long/short) trading strategies available only to Saxo clients.

Successful MOAT framework used to identify cheaply priced companies with bright futures.

Fixed income ETF portfolios created by one of the world's best money managers.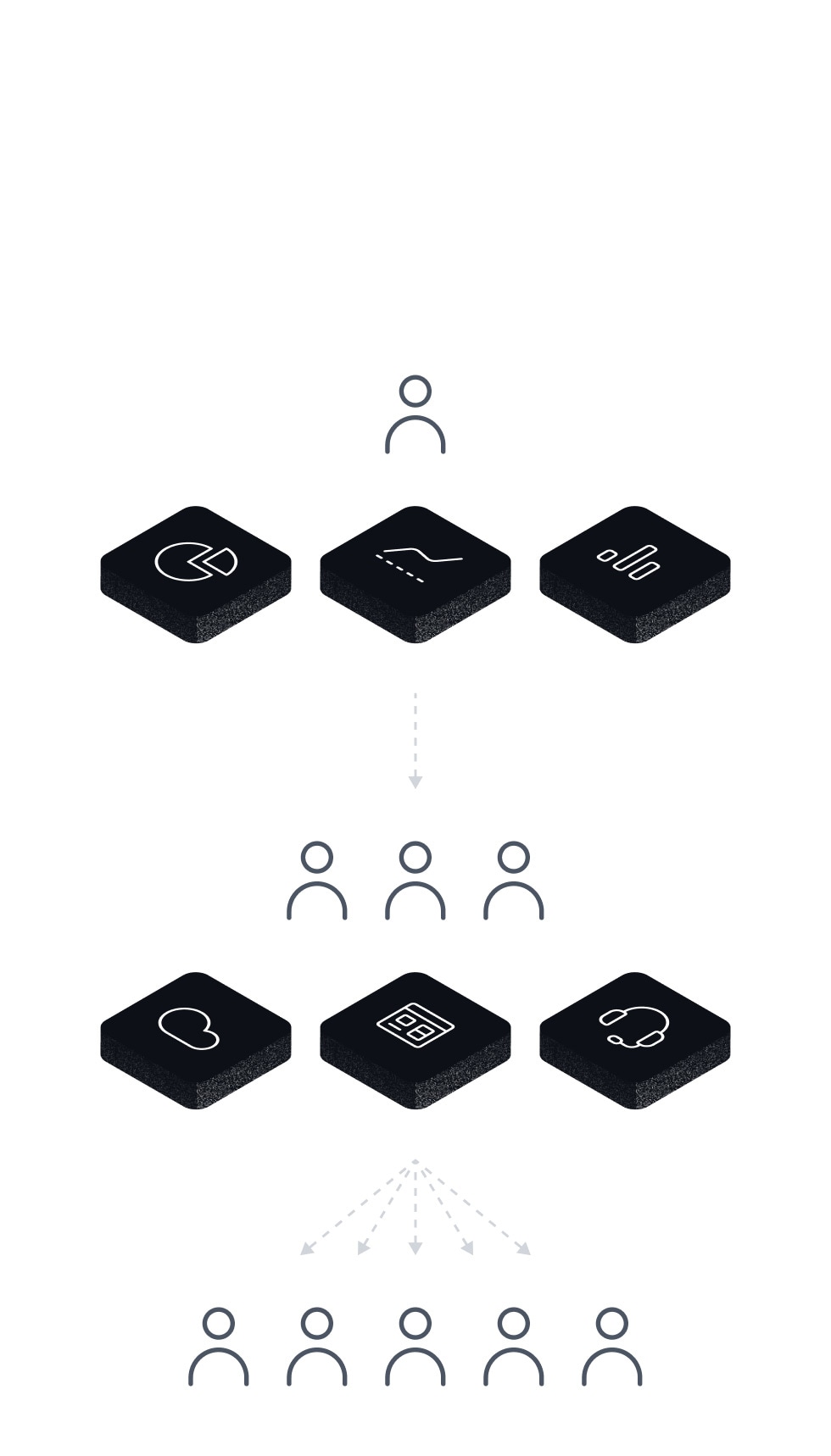 HOW WE DO IT
We're experts in technology for capital markets
Our partners get a one-stop digital wealth management solution that supports self-directed, advisory, and discretionary mandates. Use SaxoPartnerConnect and gain operational efficiency by using one system to connect all of your business functions:
Advisory
Portfolio management
Client fee management
Client reporting
Asset servicing and cash servicing operations
We distribute capital markets products and services via our proprietary platforms.
Professional-grade trading on SaxoTraderPRO for self-directed traders
Web, mobile, and tablet trading via SaxoTraderGO for self-directed traders
Intuitive investment on SaxoInvestor for self-directed and delegating investors
Read-only portfolio oversight on SaxoPortfolio for delegating investors
We'll give you market access through a stable, fast, flexible, and fully documented electronic infrastructure.
With over 20 years' experience in creating liquidity pools and execution capabilities, we construct competitive solutions best suited to our clients' flows.
Our connectivity to major technology, bridge, and platform providers ensures swift API implementation.
You can connect to and integrate with our entire capital markets infrastructure.
Build bespoke, fully integrated user experiences or embed new products, services, and functionality into your existing UI and infrastructure.
Integrate seamlessly into your own systems through our REST OpenAPI, which uses SAML and OAuth to ensure a secure, simple development.
Simplify collaboration with fintechs and third-party tools.
We offer a fully digitalised end-to-end operational outsourcing service encompassing:
Trade reconciliation and settlement
Digital client journey for corporate action elections
Mandatory and voluntary corporate actions processing
Withholding tax handling
Client proxy voting handling
Overnight financing
Stock lending inventory handling
Collateral management
Stocks transfer handling
EOD reporting files
We produce standard accounting EOD files with comprehensive data on all activities for the previous 24 trading hours.
Orders and trades
Cash balances and movements
Currency exchange rates
Positions and mark-to-market valuation
Corporate actions
Account management activities
Regulatory reporting services
Satisfy ever-evolving regulatory reporting requirements across multiple jurisdictions.
Consolidated reports and end-customer statements
Yearly statement
Cost overview
MIFID II transactional reporting / EMIR reporting
WHY SAXO?
Regulated, experienced, and here to stay
A pioneer with 30+ years' experience

To deliver a state-of-the-art experience to clients, we combine an agile fintech mindset with 30+ years of experience and a proven track record in global capital markets.

Today, more than 1,000,000 clients have entrusted us with over EUR 95 billion in client assets.

Secure status in the industry

We've been designated as a Systemically Important Financial Institution (SIFI). We embrace the added regulatory responsibility and are proud to reaffirm our unwavering commitment to being a trusted and essential partner.

Our BBB rating with a positive outlook from S&P Global Ratings also highlights our dedication to clients and our resilient business model.

Licensed Danish bank

The Saxo Bank Group is authorised and regulated in multiple jurisdictions.

We serve and onboard institutional partners from our offices in key financial centres, including Denmark, the UK, Amsterdam, Singapore, Australia, Hong Kong, and Switzerland.
Trusted by 200+ banks and brokers
---


EUR 95 billion+
assets under management
200 million+
OpenAPI request/day
400+
Financial intermediaries
Locations in key financial centres around the world