Trump Iran fallout mostly limited to EM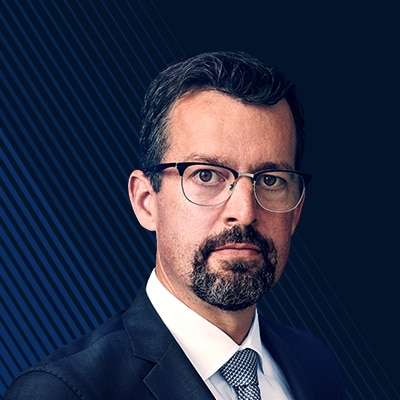 John Hardy
Head of FX Strategy
The major currencies hardly noticed Trump's decision late yesterday to reject the JCPOA Iran deal and revert to the former status quo of comprehensive Iran sanctions. Was the decision largely priced in or is it due to the paucity of conclusions we can draw about what his decision will mean from here?

The key now is in the response, both from Iran, but also importantly from the Eurozone and whether those countries and traditional US allies like France will continue to feel comfortable/be allowed to do business with Iran. The second key will be how Russia, and especially China, weigh in on the situation, as the latter imports about half of Iran's oil exports. Two interesting developments that did unfold were the rally in USDJPY as risk appetite stayed calm and US yields edged higher, suggesting little safe haven seeking along traditional lines. The other development was the ongoing fallout in EM currencies, particularly the Turkish lira, which has been stung to new lows for the cycle for several days in a row and remains the weakest link among major EM players.

The large US 3-year Treasury auction went off in orderly fashion yesterday, and today we have a look at a 10-year auction and tomorrow the big 30-year, which come as the key 10-year benchmark is still around the 3.00% level that has attracted so much interest. A continued rise in US yields together with the rising US dollar will likely continue to see the EM suffer, with weaklings like TRY risking getting caught up in a meltdown in the worst instance.

Chart: USDJPY
USDJPY is actually joining the other major USD pairs in rallying, an interesting development given the supposedly risk averse nature of the reinstatement of US sanctions. For now, technicians will focus back on the 110.00+ 200-day moving average and the 10-year benchmark as well as risk appetite for direction. It is certainly bullish now that the pair has absorbed yesterday's news with a rally and a rise in US yields without equity markets falling would likely offer the most potent support for a further rally.



The G-10 rundown

USD – The greenback is firing on all cylinders with no faltering in sight and there's potentially further fuel if the 110.00 level falls in USDJPY in the coming sessions and the entire US yield curve continues to lift after the treasury auctions today and tomorrow.

EUR – the euro is not as prominently weak as it has been, but EURUSD continues to melt lower, with the next chart support in the 1.1700-50 zone ahead of the major chart area at 1.1500-50. There is likely still a large contingent of euro speculative longs that have yet to abandon hope and this could feed further weakness.

JPY – the yen is not doing well and providing no safe haven reaction to the Iran sanction announcement – higher oil prices are a yen-negative anyway, but there was no drop in yields or safe haven seeking along traditional lines late yesterday, so the yen has joined other peers in weakening against the big dollar, even despite an impressive batch of April earnings data showing the highest cash earnings level in about 20 years.

GBP – sterling is edging higher again versus the weak euro ahead of tomorrow's Bank of England decision, where most expectations for a hike have been almost entirely priced out. GBPUSD is attempting to hang on around the 1.3500 handle, the last big pivotal zone ahead of a fuller retreat back to possibly 1.3000.

CHF – EURCHF has given up the rally and recent range and is in sudden retreat. Is this the Italian political situation creeping in at the margin? Stay tuned.

AUD – the weak Aussie is finding no bids and continues to slip-slide lower versus the USD. The next real support is a weak "old range" argument down around 0.7150, but the blank space all the way to the sub-0.6900 lows is a potential destination if US long yields fully break their range.

CAD – CAD is ignoring oil prices in USDCAD terms, though do note the tremendous AUDCAD slide in recent weeks. Next key for USDCAD looks like 1.3000-1.3100 and little to suggest that CAD can put up a fight against the big dollar at the moment.

NZD – the first Reserve Bank of New Zealand meeting under new governor Adrian Orr is up late tonight – expectations are not particularly high as the first rate hike is seen as rather far off (2019), so it will be up to guidance, though for our taste, the kiwi still looks too high relative to its peers.

SEK – A pivotal Sweden CPI number today as the krona has managed to rally without anything notably supportive from the Riksbank minutes. This could be SEK bears taking profits ahead of the CPI release this morning, but it feels like trying to sell SEK at these levels and market conditions is like flogging a dead horse. Watching potential for a chunky tactical NOKSEK sell-off (crowded trade problem) with interest.

NOK – neutral on NOK as the strong oil price hasn't supported and the core inflation reading disappointed slightly this morning – EURNOK looks like a sell if it can work back down through 9.60, but NOKSEK looks in danger of a larger correction.

Upcoming Economic Calendar Highlights (all times GMT)

07:30 – Sweden Apr. CPI
12:00 – Hungary Central Bank Minutes
12:30 – Canada Mar. Building Permits
12:30 – US Apr. PPI
13:00 – Mexico Apr. CPI
14:30 – US Weekly Crude Oil/Product Inventories
17:15 – US Fed's Bostic (Voter) to speak
21:00 – New Zealand RBNZ Meeting / OCR
01:30 – China Apr. PPI/CPI

You can access both of our platforms from a single Saxo account.