USD rolling over on shift in sentiment to EM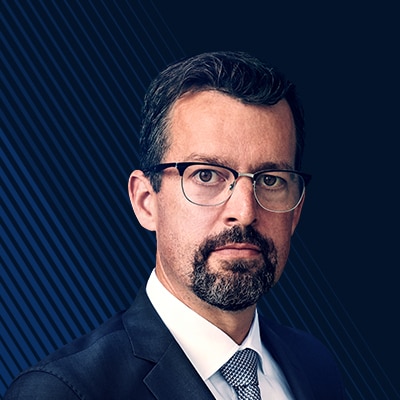 John Hardy
Head of FX Strategy
The US dollar is turning broadly lower, likely due more to the shift in sentiment in emerging markets and risk appetite rather than due to the weaker-than-expected US CPI data and any spin from the European Central Bank meeting.

The US August CPI data came in much lower than expected, with the core month-on-month reading at +0.1% versus 0.2% expected and the year-on-year figure at 2.2% versus 2.4% expected and 2.4% prior. Plenty of other evidence points to ongoing inflationary pressure in the US and the US Treasury market reaction was swiftly reversed later in the day, so we can safely say that this looks like a blip.

Nonetheless, the US dollar remained lower, suggesting other factors are afoot. One of those was Turkey's massive 625 basis point increase in the one-week repo rate, which was about double the consensus expectations and engineered a significant rally in the Turkish lira yesterday, with other EM currencies rising in sympathy with the move.

That shift in sentiment is critical here and could have legs if the move sticks – EM have been under pressure for a long time. A less important factor was the ECB meeting, which more or less confirmed the autopilot timetable of further tapering purchases into year end. On the "hawkish" side, the ECB's fresh inflation forecasts were unchanged from the previous round of forecasts, though growth forecasts were moderately lower. The rate outlook was entirely unchanged, so the rally in EURUSD was more about getting past the event risk rather than deriving any narrative from it.

Interesting to note that the renminbi has pushed to new lows versus the euro, even as USDCNY remains rangebound. This has an interesting signaling value that China will allow the exchange rate to move around more as that 8.00 level has not been crossed except for briefly intraday in July.

Russia's central bank meets later today and chief Nabiullina is in the hot seat as the government pressures to ease rates after she indicated a bias to hike. Given the decent RUB rally of last few session, she may choose to not hike but still issue a two way statement.

Chart: EURUSD

EURUSD has pulled higher here, and looks ready to take on the key resistance zone into 1.1750-1.1800 at minimum if it vaults the minor 1.1733 local high hurdle. A weak US dollar is the more likely driver of the action as we may have just seen a momentum shift in USD sentiment. As well, a move higher . Targets higher, assuming 1.1800 is properly cleared, could be the 200-day moving average ahead of 1.2000 or the big round level itself. To see more than that to the upside, we would like need a more profound shift higher in the EU economic outlook or downward shift in the US outlook.
Chart: USDSEK

We like SEK higher in the near term, and if the USD is turning lower here, a USDSEK trade combines the EURUSD bullish and EURSEK bearish outlooks. Note the break of the big 9.00 level that could lead to an eventual test of the 200-day moving average, currently all the way down below 8.60.
The G-10 rundown

USD – a notable shift in sentiment yesterday linked more to attitudes to EM and risk appetite, in our view, rather than any implications to the Fed rate outlook on the back of the weak CPI. To prove the point, rate expectations are actually higher as of this writing than they were before the CPI release yesterday.

EUR – constructive on further EURUSD upside – the big challenge in the 1.1800 area.

JPY – the yen is the weakling as the market can't gin up any expectation of a BoJ shift and the yen isn't traditionally a strong performer when EM risk and general risk is on and sovereign bond yields are rising.

GBP – sterling simply tracking the euro here as we await incoming headline risks next week and beyond. Risk of two-way volatility and we like the idea of positioning for longer term outcomes via options.

AUD – If the US dollar is turning here, there is a strong risk of a short squeeze into 0.7500 or higher if 0.7200-50 is properly cleared today or early next week. This is due to very crowded speculative positioning rather than any shift in the longer-term outlook.

CAD – USDCAD trying to break down through the 1.3000 pivot, with the next levels just below 1.2900 for whether this develops into a more profound rout. The medium-term chart is a mess, but 1.3000 is clearly an important line in the sand.

NZD – the plot thickens next week with New Zealand's GDP release on Thursday for whether the AUDNZD rate makes NZD worth paying attention to relative to its bigger Antipodean brother.

SEK – the Swedish CPI this morning coming in weak (both core and headline at -0.2% month-on-month, but it is not a seasonally adjusted data series and there is often a summer dip) and disappointing for SEK bulls as they go with a more delayed rate hike forecast from the Riksbank (February rather than December). We are still constructive on SEK.

NOK – the move lower in EURNOK has been rather brutal, so tactical backfilling a risk ahead of next Thursday's Norges Bank meeting, where we look for a rate hike and guidance will be important for whether EURNOK can realize further downside into 9.50 and beyond. We are constructive on NOK's prospects.

Upcoming Economic Calendar Highlights (all times GMT)

• 1000 – UK BoE's Carney to Speak
• 1030 – Russia Central Bank Meeting
• 1200 – Russia Central Bank Governor Nabiullina press conference
• 1230 – US Aug. Retail Sales
• 1300 – US Fed's Evans (non-Voter) to Seak
• 1315 – US Aug. Industrial Production and Capacity Utilization
• 1400 – US Sep. University of Michigan sentiment
• 1400 – US Fed's Rosengren (non-Voter) to Speak
You can access both of our platforms from a single Saxo account.