Forex Spreads & Commissions
FX volume price plan
FX volume price plan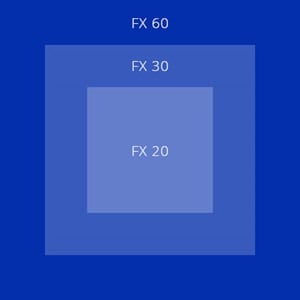 Designed for higher volume trading
Spreads as low as 0.2 pips plus commissions
Same spreads available on all price plans
Your commission rate applies to ALL pairs, including metals
Choose the Price Plan that suits you
Commission
FX 60
USD 60 per million traded
with Zero minimum monthly
FX 30

USD 30 per million traded
with USD 600 minimum monthly

FX 20
USD 20 per million traded
with USD 2,000 minimum monthly
Same depth of liquidity and execution quality applies to all price plans
FX All-Inclusive Price Plan
FX All-Inclusive Price Plan Designed for pricing simplicity
No additional volume-based commission on trades
More consistency in spread width
Less variability in spread across notional trade sizes
No minimum monthly commission fee
Same depth of liquidity and execution quality applies to all price plans
See all live and historic FX all-inclusive spreads
Questions?
Please ensure that you familiarise yourself with the relevant terms of our commission based pricing on our website and FAQ.
---

FX Spot Trading
Bid/Ask spreads on majors
Saxo Capital Markets provides an executable price that is based on Saxo's own liquidity, in addition to liquidity available on a DMA basis in the broader market.
Spreads vary depending on the currency pair and the desired trade amount.
Trading on Bands
Different spreads are provided for different trade size bands. The spread is tightest in the smallest band. Trade amounts above the largest bands prices will be routed to manual intervention. However typically, only a very small proportion of orders placed with Saxo require manual intervention.
See all live and historic FX Volume-based spreads
See all live and historic FX all-inclusive spreads
Minimum trade size
Below the threshold amount a minimum ticket fee of $10 is charged on the trade to cover administration costs. For most currency pairs the threshold amount is 5,000 units of the base currency, however variations occur. Precious metals can be traded as low as 1 ounce.

Trades cannot be executed below the Minimum Trade Sizes (except for closing an open position below the minimum trade size).

Full details can be found here.
Trade responsibly
Losses can exceed deposits on margin products. Please ensure you understand the risks.