Macro Monday Week 43: Does Brexit deal = Top of USD strength?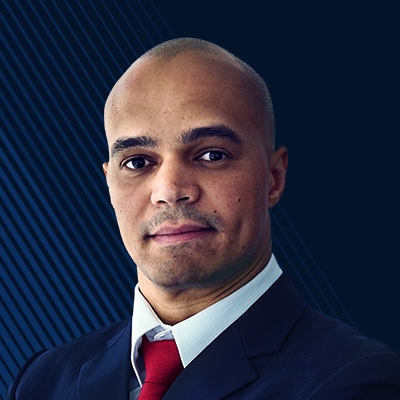 Kay Van-Petersen
Global Macro Strategist, Saxo Bank Group
Summary: Week ahead is light on econ data, flash PMI theme... yet heavy on GeoPolitics. We continue to have a lack of cease fire between Turkey and Syria, we have Canadian General elections today where JT was lagging in the polls and of course the Brexit saga continues. Central banks wise, the ECB is likely dead in the water for a few meetings, decision out of Turkey and Russia could be more interesting.
---
(Note that these are solely the views & opinions of KVP/sender of this email & do not constitute any trade or investment recommendations.)
Macro Monday WK 43: Does Brexit deal = Top of USD strength?
2019-Oct-21
A replay of the call is available HERE

TGIM & Happy Macro Monday everyone, welcome to WK 43.

Econ data will be light this week, it will be flash PMIs theme – key thing is really geopolitics, from Canadian elections today, to Syria/US/Russia (still no cease fire) and of course is there a real Brexit in the making or will we once again see another extension.

On the US dollar, the DXY has now posted 3 consecutive weeks of pullbacks with last wk's -1.04%, with a pivotal weekly close below the 98.00 handle. Last wk marked the biggest down move since Jun of this year. So does this potentially signal the turn in the US dollar strength?

That is potentially going to be decided on if we get the UK exiting the EZ – dollar negative, as UK & sterling assets likely to finally get a structural multi-quarter if not multi-year bid given the 3yrs years of underweight & uncertainty. However if we get another extension, we could see a reverse in sterling & euro strength, which will likely result in a stronger USD once again.

Wishing everyone a healthy, phenomenal, smooth, profitable & lucky close to October.

Namaste
-KVP

**
Summary of Prior Week:
Geo Politics

: Still a lack of cease fire between Syria & Turkey, which was pushed by Trump from Sat. Looks like their good be some "real" sanctions in the work from congress, rather than Trump's wrist slaps

Brexit saga continues, kudos to the sterling bulls & braves. Canadian elections shows the incumbent JT lagging on the poles vs. the conservatives
ECON:

We had beats in CPI in CA & CH, as well as strong jobs data in Australia
EQ

: SPX up for the wk, whilst EZ & Asia were mixed. Nikkei & Nifty Indexes the big outperformers. Lots of key equity index charts exhibiting reverse H&S patterns, signifying potential massive breaks to the upside. Dow just shy of ATHs
FI

: Wider for the wk as yields rose, yet marginally for USTs. Worth noting 2/10 cont. to steepen at c. +17bp, recall we got to c. - 6/7bp
FX

: GBP on fire, with the euro looking up – DXY key bearish close sub 98.00 lvl for a -1.04% for the wk
CMD

: Mixed across the complex. Big moves lower in iron ore & nickel, -6.5% to -7.5%
Vol

: Yield compression lower, close to -20% for the wk to c. 14.25 VIX handle, yet divergence in EZ EQ
COT Report: [@Ole_S_Hansen]
Trend in USD Net-Longs continues to increase for the 4th wk running, with a +10% uplift to $20.5bn ($18.4bn)

Biggest change is the reversal in the yen Net-Longs to Net-Shorts

Commodities seeing two week of contractions in Net-Longs being reverse, is it back to risk-on – especially if we keep seeing a weaker US dollar.
Week Ahead
Key Focus:
Flash PMIs | Brexit Exit or Extension? | CAD Elections | US / Turkey / Syria| Fed Oct 30
Central Banks (SGT):
CL 1.75%e 2.00%p (24) NO 1.50% e/p (24) TU 15.50% e 16.50% p (24) ECB -0.50% e/p (24) ID 5.00% e 5.25% p (24) RU 6.75% e 7.00% p (25)
FOMC Speakers (SGT):
Should be blackout period
Other (SGT):
Coming Monday will be NZ Bank Hol
Econ Data:
US

: Crude Oil Inv. , Durable Goods, Flash PMIs

CH

: Light

EZ

: Flash PMIs, Brexit discussions, ECB

JP

: Flash PMIs, Trade Balance

UK

: Flash PMIs, Brexit discussions

NZ

: Credit Card Spending, TB

AU

: Flash PMIs, CB Leading Index

CA

: Elections Mon (21), Retail Sales, BoC Biz Outlook

Chartography & Price Action
We take a look at GBPUSD 1.2905 & EURGBP 0.86459 charts from daily, to weekly to quarterly to get context of the potential moves in the currency

We look at the inverse H&S forming in the S&P 2986 – something that a lot of other equity indexes are also exhibiting, implying the potential for massive breakout to the topside. For instance, if the IHS in the S&P works out, it could signal +500 points over 6-12m taking us to the 3,500

We look at the big break in the loonie 1.3132, as well as the fact that we may see a much stronger CAD if JT loses the elections today & based on the fact that relatively the BoC is more hawkish than the Fed. And yes, KVP is still surprised that USDCAD is not much stronger… we should be south of 1.3000

We cover EURUSD 1.1158 & continued bullish price action, with key resistance lvls being 1.1250 & 1.1350… yet near-term price action likely tied to Brexit talks

We also look at a few equity specific names including Netflix 275.30, Uber 32.06 & Lyft 40.79
Access both platforms from your single Saxo account.
Disclaimer
The Saxo Bank Group entities each provide execution-only service and access to Analysis permitting a person to view and/or use content available on or via the website. This content is not intended to and does not change or expand on the execution-only service. Such access and use are at all times subject to (i) The Terms of Use; (ii) Full Disclaimer; (iii) The Risk Warning; (iv) the Rules of Engagement and (v) Notices applying to Saxo News & Research and/or its content in addition (where relevant) to the terms governing the use of hyperlinks on the website of a member of the Saxo Bank Group by which access to Saxo News & Research is gained. Such content is therefore provided as no more than information. In particular no advice is intended to be provided or to be relied on as provided nor endorsed by any Saxo Bank Group entity; nor is it to be construed as solicitation or an incentive provided to subscribe for or sell or purchase any financial instrument. All trading or investments you make must be pursuant to your own unprompted and informed self-directed decision. As such no Saxo Bank Group entity will have or be liable for any losses that you may sustain as a result of any investment decision made in reliance on information which is available on Saxo News & Research or as a result of the use of the Saxo News & Research. Orders given and trades effected are deemed intended to be given or effected for the account of the customer with the Saxo Bank Group entity operating in the jurisdiction in which the customer resides and/or with whom the customer opened and maintains his/her trading account. Saxo News & Research does not contain (and should not be construed as containing) financial, investment, tax or trading advice or advice of any sort offered, recommended or endorsed by Saxo Bank Group and should not be construed as a record of our trading prices, or as an offer, incentive or solicitation for the subscription, sale or purchase in any financial instrument. To the extent that any content is construed as investment research, you must note and accept that the content was not intended to and has not been prepared in accordance with legal requirements designed to promote the independence of investment research and as such, would be considered as a marketing communication under relevant laws.
Please read our disclaimers:
- Notification on Non-Independent Investment Research (https://www.home.saxo/legal/niird/notification)
- Full disclaimer (https://www.home.saxo/en-gb/legal/disclaimer/saxo-disclaimer)