FX Update: Sterling lurches lower, USD aimless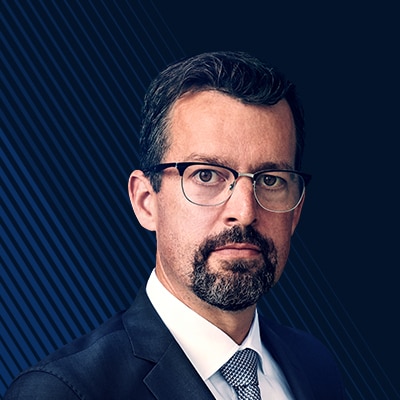 John Hardy
Head of FX Strategy
Summary: A histrionic session and weak close for US megacap bubble stocks yesterday again failed to feed any wider contagion into FX, but if broader market volatility picks up, USD and JPY look ready to firm. Sterling struggling for air since yesterday and on a weak GDP report today, while CAD dips ahead of a Bank of Canada meeting tomorrow.
---
Yesterday saw a zany session on Wall Street, particularly for bubble stocks that have been the focal point for fervid speculation of late. A further parabolic rise in the early session faded quickly all the way into the close yesterday. The amplitude of the move higher and then air-pocket back into the close suggests that some near term climax may have been reached in some of these mega-cap names, but the transmission into FX was rather weak from all of the histrionics, as the broader market merely pumped a bit higher before closing weakly and bond market volatility was unremarkable.
The headline offered as a driver for the correction was the news that California, the most populous US state, announced a closure of all bars, indoor dining and gyms to address the COVID-19 resurgence there, bringing fears of a double-dip in economic activity. FX will likely only draw a signal from the equity market noise if we see a broader correction across equity markets and involvement in commodities prices and new lows in bond yields with accompanying flattening of yield curves, all of which would likely feed a new USD and JPY resurgence. For now, it is too early to tell and the most important development that would allow a more bearish USD outlook from here – our preferred view for the longer term – would be an equity market correction that perhaps sees the JPY firming notably, but fails to see a broadly firmer US dollar – or at least a feeble response against only the riskiest currencies, etc… Regardless, yesterday did feel like at least a tactically pivotal session and one that interestingly comes just as earnings season is getting underway in earnest today in the US.
Elsewhere, sterling lurched lower yesterday on no obvious catalyst but saw further weakness this morning on a weak GDP report for May. The price action keeps the bearish GBP case alive and the UK is looking increasingly lonely in the world as it nears post-Brexit reality and on its turn away from Huawei tech in its new 5G infrastructure.
Chart: EURGBP
EURGBP punched higher from local lows yesterday, a distinct setback for sterling bulls looking for a more profound sterling rally after this pair broke back below 0.9000, a key pivot area since May. Any close north of 0.9100 would build the argument that we risk another test of the post-Brexit highs, a risk that perhaps grows further if the global growth outlook suffers a downgrade on the latest COVID-19 resurgence fears.
The G-10 rundown
USD – the US dollar continues to trade sideways – looking for a technical price catalyst in key pairs and/or divergence from passive and weak moves to risk-on, risk-off for inspiration. Long term bear without a short to medium term hook and plenty of room for USD upside shenanigans if we see, for example, a chunky US market correction before the election on fears of a Biden victory, even ironically as Democratic policy mix is long term USD bearish in our view.
EUR – the euro looks relatively firm considering yesterday's equity market correction (recently, the directional correlation has been rather tight), but some of the upside may have been on heavy EURGBP buying. Regardless, we feel more comfortable calling EURUSD higher if the economic outlook were turning more positive rather than negative, though we keep an open mind on the potential for decoupling of EURUSD from risk-on, risk-off, and EUR looks excessively weak
JPY – the yen is ready to bounce if we go into a proper downward spiral in risk appetite, if we see a proper equity market correction combined with signs of safe haven seeking in bond markets. GBPJPY, AUDJPY, CADJPY and NZDJPY are candidates for a deeper correction on that note.
GBP – a tough chart for EURGBP traders as the recent sell-off (GBP rally) looked promising for sterling bulls, but this reversal has neutralized that sell-off and begins to tilt the tables back higher for EURGBP on a close above 0.9100.
CHF – the curious Monday ramp in EURCHF is fading somewhat – have seen this pattern before. Perhaps progress on the recovery package and signs of deeper commitment to mutualised debt shocks this one out of the range to the upside? Seeing is believing…
AUD – nothing to work with here – persistent ramp in commodity prices together with risk appetite the key factors here – 0.6850-6800 is the downside pivot zone of note, and 0.7000 the obvious tactical upside focus. Thursday sees latest jobs data, where the "JobKeeper" programme has veiled the true state of the Australian labor market, and is under review for whether it will be extended beyond September.
CAD – the Bank of Canada has little to cheer about tomorrow and will inevitably offer to support the Canadian economy as well as it can in a highly uncertain environment.
NZD – the AUDNZD pair surged back higher after touching multi-month lows, a decent sign of support for the structural bulls there (we count ourselves among these.) The next event risk for NZD is the NZ Q2 CPI up Thursday (Wed evening for us in Europe).
SEK – EURSEK shying away from a downside break as equity markets corrected lower yesterday. Hotter CPI levels from Sweden in June than expected keep negative interest rate policy risk from the Riksbank at bay for now.
NOK – the big barrier for further NOK upside is that 200-day moving average in EURNOK around 10.55 currently, followed by the nominal low of 10.44 when that moving average was tested about a month ago. Squeeze risk higher for EURNOK on any oil market downside from the important oil-market developments this week, as noted in today's Saxo Market Call podcast.
Upcoming Economic Calendar Highlights (all times GMT)
09:00 – Germany Jul. ZEW Survey

10:00 – US Jun. NFIB Small Business Optimism Survey

12:00 – OPEC's Monthly Oil Market Report (Time not confirmed)

1230 – US Jun. CPI

18:00 – US Fed's Brainard (FOMC Voter) to Discuss Economy and Monetary Policy

18:00 – US Fed's Bullard (Non voter) to Speak

19:30 – US Fed's Harker (FOMC Voter) to Speak
You can access both of our platforms from a single Saxo account.