FX Breakout Monitor: AUD suffering across the board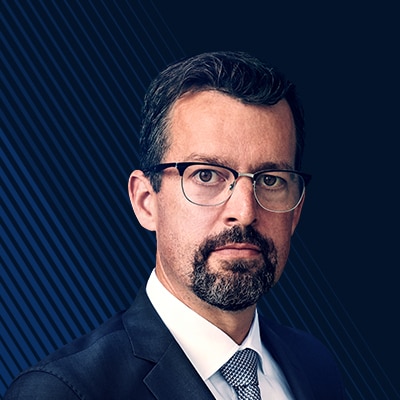 John Hardy
Head of FX Strategy
Summary: The AUD is in poor shape and breaking lower on fears on underwhelming Chinese stimulus.
---
For a PDF copy of this edition, click here.

Today we'll hold off on the USD outlook as an ISM Manufacturing report is just set for release as of this writing and we have a Federal Open Market Committee meeting later that could prove even more decisive (though there is little anticipation of a dramatic new message at today's meeting). The salient developments over the last couple of sessions have been AUD weakness and sterling resurgence, as GBPUSD has now thoroughly reversed the recent breakdown and the pound is threatening a break higher versus the EUR on the 19-day timeframe.
Breakout signal tracker

Our USDCAD stop survived the drawdown yesterday on the Bank of Canada's optimistic rhetoric – we'll need a USD boost post-FOMC this evening without two-way volatility for the signal to survive. Elsewhere, note that we raise the EURSEK stop, and that tomorrow is the first day for potential profit-taking. We also add a EURAUD long as we like the technical setup for the upside breakout... let's see if event risks cooperate next week (Reserve Bank of Australia meeting next Tuesday and EU data tomorrow through Monday as well).
Today's FX Breakout monitor

Page 1: AUD weak across the board as the market frets the quality of the Chinese stimulus impulse and the risk of an RBA cut next Tuesday – EURAUD, GBPAUD and AUDCAD have all broken lower. Also note that EURGBP is on the cusp of a 19-day low at current levels with GBPUSD likewise poised just below the 19-day high close.
Page 2: here, note that even AUDJPY is on the cusp of a new low, though really the range lows stretching back since January have yet to be cleared and we need to see other side of the RBA for any sense of a real break. Otherwise, also note USDZAR not far from a new 19-day high as the South African election approaches, and silver trying once again to break lower.
Chart: EURAUD

We pointed out the EURAUD setup yesterday and today's follow-through to new highs – above all prior recent range highs – is a further promise for the bulls, though upcoming event risks will need to remain supportive, including what the RBA has to say at next Tuesday's meeting.
REFERENCE: FX Breakout Monitor overview explanations

The following is a left-to-right, column by column explanation of the FX Breakout Monitor tables.

Trend: a measure of whether the currency pair is trending up, down or sideways based on an algorithm that looks for persistent directional price action. A currency can register a breakout before it looks like it is trending if markets are choppy.

ATR: Average True Range or the average daily trading range. Our calculation of this indicator uses a 50-day exponential moving average to smooth development. The shading indicates whether, relative to the prior 1,000 trading days, the current ATR is exceptionally high (deep orange), somewhat elevated (lighter orange), normal (no shading), quiet (light blue) or exceptionally quiet (deeper blue).

High Closes / Low Closes: These columns show the highest and lowest prior 19- and 49-day daily closing levels.

Breakouts: The right-most several columns columns indicate whether a breakout to the upside or downside has unfolded today (coloured "X") or on any of the previous six trading days. This graphic indication offers an easy way to see whether the breakout is the first in a series or is a continuation from a prior break. For the "Today" columns for 19-day and 49-day breakouts, if there is no break, the distance from the current "Quote" to the break level is shown in ATR, and coloured yellow if getting close to registering a breakout.

NOTE: although the Today column may show a breakout in action, the daily close is the key level that is the final arbiter on whether the breakout is registered for subsequent days.
You can access both of our platforms from a single Saxo account.