Crypto Weekly: Let's talk about regulation once again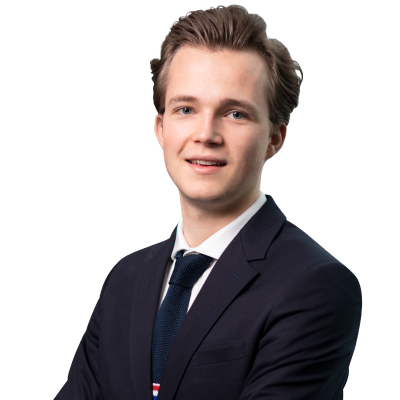 Mads Eberhardt
Cryptocurrency Analyst
Summary: Several countries addressed cryptocurrencies in the past week fueling the discussion of potential regulation. Despite this, more than $2bn was raised to cryptocurrency companies and projects last month. Having raised over $300mn in June, one notable project, Solana, had an outage of around 18 hours last week.
---
Once more, regulation is the main focus
Across the globe, the crypto market is to some extent unregulated or at least vaguely regulated through local and often aged laws which originally were not intended for cryptocurrencies. With the increasing market capitalization of the crypto space and the growing on-chain activity over the past year, regulators are increasing their focus on cryptocurrencies. Market participants should be increasingly aware of how regulation can affect the market in both a positive and negative manner.
Lately, particularly stablecoins have been attracting the attention of regulators as the supply has grown from $29bn to $123bn year to date. Over the last week, several major US-based newspapers have been reporting that stablecoins are presumably the most important conversation in Washington financial circles as regulators are examining how to properly regulate stablecoins. According to Bloomberg, officials even consider instituting a formal review by the Financial Stability Oversight Council to conclude whether stablecoins pose a threat to the economy. The impact on the crypto market by regulation on stablecoins should not be underestimated as stablecoins act as a cornerstone in the crypto market due to the most liquid trading pairs being quoted in stablecoins, whereas the majority of decentralized finance protocols are built upon stablecoins. On the other hand, regulation of stablecoins can arguably emerge as a good thing as a proper regulatory framework and clarity for regulated entities can bring more stability in the space.
In Russia, the Central Bank has reportedly issued guidelines targeting banks to get the banks to halt fiat transfers to cryptocurrency exchanges. The intention is to avoid 'emotional' purchases of cryptocurrencies carried out by Russian investors, and thus protect investors from losses if the market 'crashes to zero', allegedly stated by the central bank. Throughout the years, there have been repeated talks for an outright cryptocurrency ban in Russia, though it has not come into effect.
Uzbekistan, on the other hand, banned cryptocurrency payments in late 2019, and the country will likely never ease its ban on cryptocurrencies, according to statements last week from the deputy chairman of the Central Bank of Uzbekistan, arguing that cryptocurrencies are backed by nothing.
Last week, Turkish President Recep Tayyip Erdoğan hosted a question and answers session. Here, an attendant asked Erdoğan about his opinion on cryptocurrencies, to which Erdoğan answered: "We have absolutely no intention of embracing cryptocurrencies". Erdoğan added that the country is competing with cryptocurrencies as the country is far in the process of launching a Central Bank Digital Currency, known as CBDC, with its first tests scheduled for later this year.
Venture capital is finding its way into crypto-companies
Last month was markedly extraordinary in terms of venture capital being invested in cryptocurrency and blockchain companies and projects. According to TheBlock, nearly $2.1bn was invested in companies in the industry across 124 funding rounds. In Q2 2021, a total of $4.38bn was raised up from $2.89bn in the first quarter. With the cryptocurrency Avalanche raising $230mn last week, this third quarter will likely beat the total amount invested in Q2. In essence, the increased investment activity in cryptocurrency – and blockchain companies and projects indicates a growing belief in companies and projects serving the crypto – and blockchain industry.
The Solana network experienced an outage of 18 hours
Speaking of raising money, presently the seventh-largest cryptocurrency measured on market capitalization Solana, which raised $314mn in June this year, experienced an outage of around 18 hours last week. In the meantime, users were unable to send transactions and interact with the network as a whole, effectively meaning funds on the blockchain were inaccessible, including stablecoins. With Solana officially being in beta version, the outage was due to the network being flooded with an unmanageable amount of transactions leading the network to go down. Afterward, a hotfix was implemented to avoid it from happening again, with additional fixes to follow to make the solution airtight. The outage shows how fragile cryptocurrencies currently are, particularly the newer ones which have not been tested in all conditions. To sum up, the outage does likely not help in forming favorable stablecoin regulation, as it is not suitable to have billions in stablecoins on a network inaccessible for around 18 hours.
You can access both of our platforms from a single Saxo account.