Oil surge undone by Apple and AUD
Crude Oil
6 minutes to read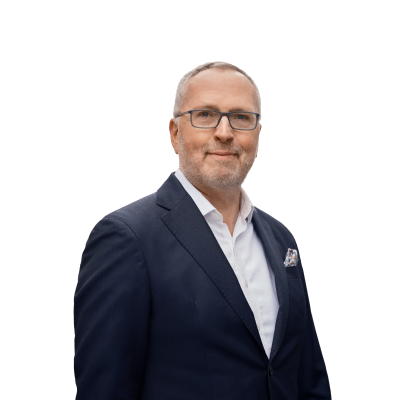 Ole Hansen
Head of Commodity Strategy
Summary: Whereas Opec and its friends have previously found it comparatively easy to tweak the oil price by adjusting production, they must now contend with a series of market forces over which they have no control. This time it's different...
---
Crude oil jumped by more than 7% intraday on Wednesday after an Opec production survey compiled by Bloomberg showed the group had cut production by more than 500,000 million barrels a day to 32.6 million barrels a day last month. This significant drop, which took the market by surprise, was led by a voluntary reduction from Saudi Arabia (420k barrels a day) and unplanned reductions from Iran (120k barrels a day) and Libya (110k barrels a day). The UAE went the other way and have now since last June increased production by almost 500,000 barrels a day to a new record of 3.35m barrels a day. Venezuela, meanwhile, saw its production drop again to reach a near 30-year low.

The overall drop, which was the biggest since January 2017, occurred before the official January start of the Opec+ accord to cut production in order the halt and reverse the 42% slide since early October. The problem Opec and other oil producers face at the beginning of the 2019 is the risk of a global slowdown negatively impacting current demand expectations. The economic slowdown risk is particularly apparent in China as earlier in the week it reported the first contraction in its Manufacturing PMI since May 2017.
The 7% rally proved short-lived because Apple in after hours trading dropped by 7% in response to a slowdown in (Chinese) demand. Adding to the market worries about the global economy was the Japanese yen, which at one point overnight surged by 7% against the Australian dollar, a currency often used to gauge the economic outlook in Asia.

These developments have ensured that crude oil continues to trade in the same volatile manner that was seen towards the end of 2018. The uncertain demand outlook is creating a lot of headaches for producers who cannot just rely on the market to stabilise by cutting production. On that the basis we have seen an increased correlation between stock market moves and movements in crude oil.

The market is likely to take some comfort from the fact that crude oil production from the Opec+ will continued to drop over the coming months. Sentiment, however, is weak with Trump's trade war with China a major hurdle that needs resolution before riskier and growth dependent commodities such as oil can begin to recover.

The previous sell-off occurred during a time of rising demand. On that basis producers found it relatively easy to trim output and change the direction of oil. This time is different with Opec and other producers not only having to deal with a renewed pickup in US production. They also have to worry about the global outlook for growth and demand, something over which they have no control, and especially the fact that China, the world's biggest importer of oil, continues to show signs of economic slowdown.

US shale oil production growth is likely to slow following the price slump. But if the 2014 to 2016 sell-off is anything to go by it may take up to 6 months before the impact becomes visible in the data.
Brent crude oil has for now settled into a major $50 to $57/b range as defined by the Fibonacci levels below.
The delayed weekly US inventory report from the EIA covering the week to December 28 will be released on Friday at 16:00 GMT. A Bloomberg survey is currently looking for a drop in crude stock of 2 million barrels while both products are expected to show an increase.

With the current focus on the 2019 direction of crude oil demand the monthly oil market reports from the three major forecaster, Opec, IEA and EIA, will be watched closely.

Below is the calendar for this month's publications.
You can access both of our platforms from a single Saxo account.