Fixed income chart pack for December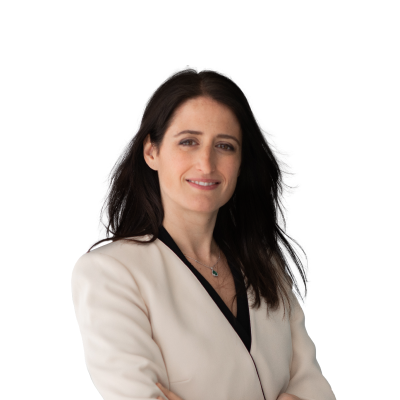 Althea Spinozzi
Senior Fixed Income Strategist
Summary: The long part of the US yield curve remains compressed by Covid distortions. However, the front part continues to advance as the market prepares for more aggressive monetary policies. Corporate bond spreads have widened amid volatility in rates but do not show signs of distress as real yields remain negative. Investors continue to prefer high-yield corporate bonds to reduce their portfolio duration. In Europe, government bond yields have dropped amid omicron as the market expects more lockdowns, thus further accommodative policies. There is the chance that the ECB will disappoint at next week's FOMC meeting adding upward pressure to rates. In the UK, interest rate hikes expectations remain aggressive, opening up for a rally in Gilts if the BOE doesn't deliver a 10bps rate hike at next week's meeting.
---
US Treasuries
The US yield curve continues to bear flatten as the front part rises amid tighter monetary policies expectations, and the omicron variant keeps yields in check in the long part of the yield curve. This trend will continue until covid fears ease.
Omicron failed to significantly push back on interest rate hikes expectations, causing short-term US Treasury yields to remain sustained.
As interest rate expectations accelerate, and we approach the end of tapering, the front part of the yield curve will continue to rise. Two-year yields are in an uptrend, and they might rise fast to 1%.
Similarly, 5-year yields are trading in an uptrend. They will continue to remain vulnerable to rate hike expectations. If the Federal Reserve sounds convincingly hawkish at next week's FOMC meeting, they might rise fast to 1.50%.
Ten-year yields dropped significantly amid news of omicron. Yet, they are poised to adjust for interest rate hikes expectations. We expect them to continue to soar to 1.70% in the first quarter of 2022, and break above this level as Covid distortions ease.
The US 10-year T-Note seems to be stuck in a range between 130 and 132. There looks to be strong support at 130. (Courtesy of Kim Cramer).
Many argue that more aggressive monetary policies will lead to slower growth, pushing long term-yields down. Yet, it's safe to expect that long-term yields will rise during an hiking interest rate cycle, as it happened historically. In case the market expects slower growth, long-term yields will rise slower than short-term yields, but they will shift higher in any case.
As the Federal Reserve prepares to tighten the economy, real yields will need to soar. Interest rate hikes will drive nominal yields higher and breakeven rates lower, accelerating the rise of real yields. A fast rise in real yields will pose a considerable threat to weaker companies.
US Corporate bonds
Corporate bond spreads have widened due to a rise in rates volatility. It's interesting to note that investment grade bonds had a sharper correction compared to junk bonds.
The reason why junk bonds' valuations are more resilient compared to investment grade bonds lies on supportive investors' demand for junk. Indeed, high yield bonds provide a higher yield with a much shorter duration (3.9 years versus 7.6 years). High grade bonds' duration has increased dramatically in the past couple of years.
Yet, corporate spreads remain supported by deeply negative real yields. We expect corporate bond spreads to widen dramatically when real yields accelerate their rise, which we believe it will happen as the Federal Reserve begins to hike interest rates. As the chart below shows, the 2013 taper tantrum was all about rising real rates.
European Sovereign yields
German 10-year Bund yields have dropped sharply since the ECB dovish meeting at the end of October. However they bounced back and they are now testing their 100 days moving average. Covid distortions will continue to keep Bund and European sovereign yields in check. Yet, there is the risk that the ECB will not be as dovish at next week's monetary policy meeting, increasing upside risk for yields. We remain constructive on above 0% Bund yields in 2022.
The EuroBund is moving in a rising trend channel. There is resistance at around 175.10. (Courtesy of Kim Cramer).
Gilt yields have dropped sharply following the unexpected decision of the BOE to keep the base rate unchanged in November. However, there is still room for Gilt yields to drop further before resuming their rise. Indeed, the market is still pricing four interest rate hikes in for 2022. If the BOE doesn't deliver the first 10bps interest rate hike at next week's monetary policy meeting, we might see 10-year yields dropping to 0.64%.
As uncertainty surrounding central banks' tightening paths shake the market, sovereign bonds with a high beta suffer the most. Italian BTP dropped on the news of a new Covid variant as investors expected further restrictions, thus more accommodation. However, high inflation might not enable the ECB to engage in more accommodative monetary policies. Therefore BTPs remain at risk, and we expect yields to continue to rise throughout the first quarter of 2022.
EU Corporate bonds
The yield of European junk and high-grade corporate bonds have risen during the last quarter of the year. Yet, they remain in line with pre-pandemic levels.
You can access both of our platforms from a single Saxo account.