Mahesh heads the Sales Trading desk of Saxo Markets, Singapore. His primary responsibility is to service the largest institutional and individual traders, oversee client trading execution and offering actionable insights on Forex, Interest Rates and Equity markets.
Mahesh has over 10 years of trading experience. Prior to joining Saxo in 2018, Mahesh worked as an FX trader in a proprietary fund managing the G10 trading books. He specialized in trading on structural macro trends in the currency markets and in pursuing fat tail asymmetric pay-off by exploiting price dislocations using derivatives.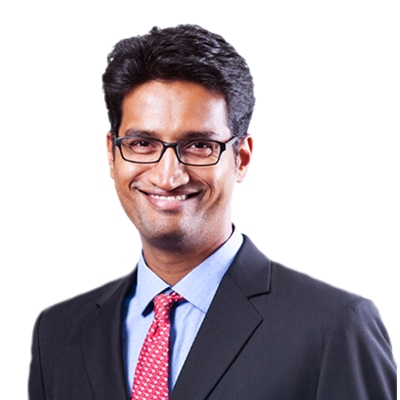 Our team of experts
Our in-house strategists deliver actionable insights across global markets, asset classes and tradable instruments.
Register
Apply using your Singpass via Myinfo
Fund
Fund your account easily and securely through your preferred funding method
Trade
Access all asset classes from one account