Where is the Fed put when you need it?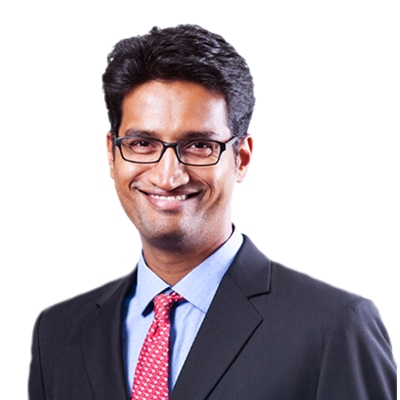 Mahesh Sethuraman
Singapore Sales Trader
In recent weeks, the structural bull trend of US equities market came under a serious test (S&P 500 corrected nearly 11.50% between September 21 and October 29) and the buzzword of "Fed put" was in wide discussion. The idea was that stock markets could find support in the form of Federal Reserve changing its monetary policy guidance to support the correcting market.
It used to be called the Greenspan put in the '90s when there was a reasonably established causal relationship between the stock market turning lower and the Federal Reserve cutting rates. While the extraordinary monetary easing adopted by the Fed to overcome the impact of the financial crisis post-2008 offered little scope for a Fed put, it did come under a stern test as soon as the first signs of QE tapering emerged in 2013. At that time, then-Fed chair Ben Bernanke duly panicked on seeing the market's reactions to his guidance and backtracked from the commitment to taper bond purchases. Since then, the generic notion of a Fed put (as opposed to a Greenspan put) has become a legitimate factor for markets to contend with.
What are some of the factors that drove the market correction?
The late-cycle tax stimulus is peaking
Debt burden of the late-cycle stimulus is all set to explode with US debt reaching 3.9% of GDP and expected to cross $1 trillion by 2020
Fed's rate hike path is likely to continue unabated as the labour market continues to strengthen, wage uptick trend prevails, and inflation is firming up
After a period of US exceptionalism to the pain of trade war, last quarter's earnings reports of US companies pointed to a gloomy demand outlook for multiple sectors, squeezing margins on trade tariffs, and rising labour costs for companies
While no one knows when the US-China trade war will cool off, the notion that the Fed will be forced to pause its rate hike trajectory – despite a firming labour market and inflation – in the face of correcting equity markets gained a lot of currency in the markets.
Given the Fed's history of cautious reactions throughout this great QE unwinding cycle on every sign of volatility in asset prices, starting from Bernanke's taper tantrum in 2013, the grounds for the Fed put entering the equities picture were reasonably sound. If the chorus of commentary on the need to pre-emptively raise rates to prevent asset bubbles was credible earlier, its inverse is now not a wholly dismissible argument.
But Fed officials continue to stick to their theme: gradual rate hikes are set to continue supported by data and given that they have little ammunition to rely on in case of an economic slowdown, let alone a full-blown recession, it makes sense for the Fed to march along on the rate hike path. And from a Fed perspective, the market sell-off since late September hasn't altered the state of the economy at all.
Unemployment rate is at record lows, job prints continue to be healthy, a steady uptick in inflation prevails, and even the persistent fall in wage growth from 2009 to 2012 and a lack of commensurate growth (compared to the sharp fall in unemployment rate) from 2012 to mid-2015 is also giving way to a pattern of steadily rising wages (the 3.1% annualised growth registered on November 2 is the best since the financial crisis) alongside a falling unemployment rate. The US also just posted whopping GDP growth rates of 4.2% and 3.5% in the most recent two quarters.
From the Fed's perspective, there is currently an improbable and near-ideal combination of factors helping it to push rates closer to the holy grail of 'neutral since the financial crisis'. So the equity sell-off alone is unlikely to induce a pause from the Fed just yet.
I am inclined to believe that the idea of a Fed put will only gain real ground when the impact of trade tariffs and ballooning twin deficits start showing up in economic data rather than asset prices. But that, to my mind, is perhaps a couple of quarters away.
US unemployment rate-CPI-Average hourly earnings-Fed funds rate
You can access all of our platforms from a single Saxo account.