Damned if you buy, damned if you don't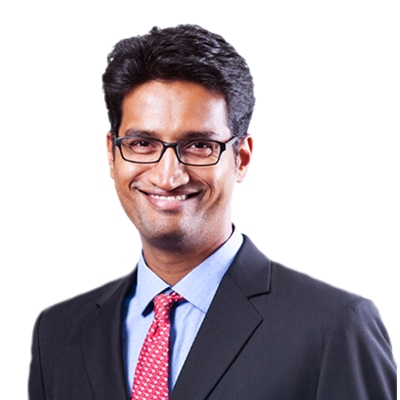 Mahesh Sethuraman
Singapore Sales Trader
After a period of prolonged trade optimism between the US and China, last week's stormy Trump tweets ahead of an otherwise unremarkable Asian Monday derailed much of the positive sentiment underpinning world markets. The consequent volatility has put a spotlight on the remarkable rise in equity prices since their late-December low.
SPX rose nearly 26% from its December low as the US economy stayed strong, the Federal Reserve turned dovish and the US and China made optimistic noises about a trade deal. Chinese markets were similarly buoyant, with the Shanghai Composite rising nearly 35% and the CSI 300 by over 40% from January to April of this year.
Now, thanks to the renewed trade tensions between US and China, SPX has seen a more than 5% correction from the peak and Chinese markets have corrected more than 13% from their own highs. Unlike the earlier round of tariffs, the pass-on effect is going to be much more acute this time as the majority of the 25% tariffs will be passed onto consumers (rather than absorbed in the margins by the suppliers). China is also unlikely to opt for a sharp currency depreciation as it can't offset such a sharp increase in tariffs, and could additionally further alienate its non-US trading partners.
The last round of trade war friction peaked in H2'18 and only saw US markets come under pressure after October when the Fed's Powell tilted hawkish driving liquidation in US equities. Through much of the tariff tantrum phase, the US economy and the markets held up quite well, prompting pundits to talk up the notion of US exceptionalism. What that also enabled was President Trump's claim that the tariff money represents US income, and that the effect is largely borne by China.
When a 10% tariff jumps to 25% on a base as large as $200bn, a big portion of the burden is bound to shift to US consumers, choking consumption and leading to higher inflation. In this scenario, the Fed could be caught between supporting sagging consumption and fighting rising inflation. China's retaliatory tariffs will have an adverse impact too, but the more critical factor is that US tariffs on China will squeeze the margins of Chinese companies and that will lead to a sharp slowdown in economic growth that can't simply be offset by monetary or fiscal easing. A demand shock in China could send shockwaves into the US tech space, particularly the semiconductor industry.
According to Bloomberg Economics, the current tariffs have a 0.5% drag on Chinese GDP while a 25% tariff on $200bn of goods will have a 0.9% drag. Looking at a 25% tariff on the remaining $325bn, the drag rises to 1.5% of GDP. This is on top of China going through its slowest growth phase since 1990 while simultaneously trying to keep a lid on leverage.
We haven't factored in the scenario of the US charging tariffs on an additional $325 bn of Chinese imports, let alone a full-blown retaliatory response from China including trimming its Treasury holdings at a time when US debt is at record high and Trump is desperate to keep interest rates low.
In short, the stakes this time are much higher. The impact for China is obvious, but the baseline case of US exceptionalism will be shattered once the impact of the 25% tariffs is passed onto the customer. But with a near six-week timeline before the post-tariff shipments hit US shores, the impact on economic data might lag by at least two months. The solid Q1 GDP release could see a renewal of the US exceptionalism theory in an impatient market drunk on the Fed's dovish tilt, but it would be prudent to be cynical of that narrative.
Game theory has always pointed to an eventual truce, but as we saw over the past 10 days, 'eventual' can stretch much longer than the market can withstand.
We could make a case for long USDCNH or short THB or KRW (Thailand and South Korea are both trade war-sensitive economies), short the semiconductor index or any number of other plays. The reality, however, is that the market is waiting with bated breath for any sign of a truce. With the US hinting at a Trump-Xi meeting at the upcoming G20 – even after China's retaliation – it's a scenario that even perma-bears must consider.
There is strong merit in exercising caution, as the downside scope is quite substantial for both US and Chinese markets; investors could consider staying light on equity exposure until a more decisive truce emerges. A punt on a quick recovery, however, isn't necessarily an outrageous idea with central banks around the world ready to turn on the liquidity tap at the slightest sign of asset price volatility.
One limited note of caution: when we get the next relative lull, use it to load up on some inexpensive protection. For instance, the VIX was trading below 15 through most of April, and USDCNH 3M ATM vols were hovering around 4%; AUDJPY vols were below 8%.
There is enough ground to dismiss the suggestion as hindsight, but the larger point remains as valid as ever: market views don't create wealth, only investing discipline does.
You can access all of our platforms from a single Saxo account.