What really makes the Fed tick?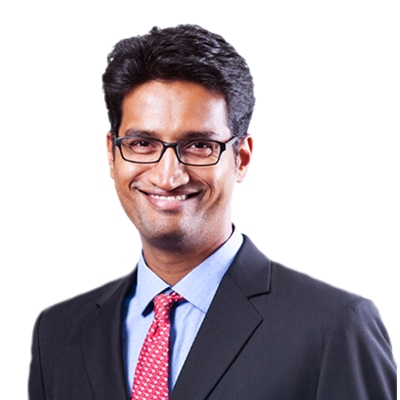 Mahesh Sethuraman
Singapore Sales Trader
Summary: Pay close attention to the Fed voter dynamics as this could have nearly as big an impact on the markets as the US-China trade tussle and US twin deficits.
---
After a long period in which increased flattening of the US yield curve drove predictions for a recession in 2019 when inversion becomes reality, the presumed inevitability of this flattening is now attracting more scrutiny. One can argue that the relative insulation from trade war ill-effects of US growth outperformance, rising wages and US corporate earnings is driving the markets to a pivotal point…or is it?
It is almost universally accepted that future Treasury issuances will expand in size (indeed, $230bn worth are up for auction this week) to fund the ballooning US budgets on the back of the Trump administration's tax cuts. Until recently, the yield curve continued to flatten as the Fed's rate hikes were read as the inevitable action of a central bank trying to inch closer to neutral territory while retaining a little ammunition for a sustainable rise in long end yields in the wake of still-tepid wage growth and a likely escalation of budget and trade deficits. But are we at a point where we must reprice the possibility of some sort of equilibrium being re-established in the tenure premium in the Treasury markets?
US 10yr-2yr spread
There are too many variables at play to be able to answer these critical questions with any conviction. But beyond the big issues of ballooning US twin deficits, an escalating US-China trade war and tax stimulus in the US peaking, there is another critical factor that drives yields and in turn the rest of the markets – FOMC's policy trajectory. While all other factors get a lot of coverage in the markets, I find the Federal Open Market Committee dynamics to be grossly underreported and often without proper nuance in the financial media. For instance, a comment from Neel Kashkari (who is a non-voter and will be so again in 2019) gets the same label of Fedspeak as does Raphael Bostic who is a current voter. So, as we head to the turn of the year where another hike is expected in December and Fed's dot plot is projecting three more hikes for 2019, it is as good a time as any to run through a Federal Reserve primer.
About the Federal Reserve
The Federal Reserve operates completely independently but is subject to periodic review by Congress
Policy target is: to promote effectively the goals of maximum employment, stable prices, and moderate long-term interest rates
Typically, there are eight scheduled FOMC meetings a year with gaps of approximately six weeks between the meetings
Out of the eight meetings, four will be followed by press conference with the chairman and accompanied by a Summary of Economic Projections –

Jay Powell, when he took over as Fed chair, talked up the possibility of a press conference at every meeting, but there's been no concrete action so far.

Minutes are released three weeks after policy decisions
The chair must testify before Congress twice a year
Annual Report of the Federal Reserve to be submitted to Congress
FOMC members:
The FOMC is composed of 12 members--the seven members of the Board of Governors and five of the 12 Reserve Bank presidents
The seven members of the Board of Governors of the Federal Reserve System are nominated by the president and confirmed by the senate while the president of the Federal Reserve Bank of New York is a permanent member of the committee and serves as its vice chairman.
For the seven members of the Board of Governors: A full term is fourteen years. One term begins every two years, on February 1 of even-numbered years. A member who serves a full term may not be reappointed. A member who completes an unexpired portion of a term may be reappointed.
Four of the remaining eleven Reserve Bank presidents serve one-year terms on a rotating basis
The chairman of the Board of Governors serves as the chairman of the FOMC
The president of the Federal Reserve Bank of New York is a permanent member of the committee and serves as its vice chairman
Non-voting Reserve Bank presidents attend the meetings of the committee, participate in the discussions, and contribute to the committee's assessment
FOMC voters and their policy bias:
It is unfair and more importantly dangerous to label any FOMC member as a default hawk or dove as usually their stances are more nuanced and change dynamically over time. But for what it is worth, this is how they are seen in the larger perception of the markets right now:
Table of voters
| | |
| --- | --- |
| Board of Governors - Voters | Policy Bias |
| Jerome H. Powell, Board of Governors, Chairman | Neutral tending hawkish lately |
| Richard H. Clarida, Board of Governors | Neutral and relatively known |
| Randal K. Quarles, Board of Governors | Neutral |
| Lael Brainard, Board of Governors | Hawk (Used to be ultra dovish in 2016, but quite hawkish this year) |
| Vacant (Marvin Goodfriend, Senate confirmation pending) | N/A |
| Vacant (Michelle Bowman, Senate confirmation pending) | N/A |
| Vacant (Nellie Liang, Senate confirmation pending) | N/A |
| | |
| --- | --- |
| Voting Regional FRB Presidents - Voters 2018 | |
| John C. Williams, New York, Vice Chairman - Permanent member - also vote in 2019 | Hawk |
| Thomas I. Barkin, Richmond | Hawk |
| Raphael W. Bostic, Atlanta | Dove turning Hawkish recently |
| Mary C. Daly, San Francisco | Dove |
| Loretta J. Mester, Cleveland | Hawk |
| | |
| --- | --- |
| Alternate Voters - Voters in 2019 | Policy Bias |
| James Bullard, St. Louis | Dove (Was very hawkish in 2015-16 and has turned ultra dovish since) |
| Charles L. Evans, Chicago | Dove |
| Esther L. George, Kansas City | Hawk |
| Eric Rosengren, Boston | Hawk |
Takeaway:
Barkin, Bostic, Daly and Mester will make way for Bullard, Evans, George and Rosengren in 2019 for voting on monetary policy
The neutrals are tending hawkish of late – Powell and Brainard will continue to vote in 2019
The policy bias among the regional voters will move from 3 hawks, 1 dove, 1 dove turning hawkish in 2018 to 3 hawks and 2 doves – on balance, no major change, but with Bullard, an ultra-dove coming in to vote next year with a potential to dissent, the balance tilts marginally dovish
Clarida has only voted in one FOMC so far and there are 3 more new faces likely to come up over the next few months – so right now the Fed is voting with just 75% of its members at a critical time in the monetary policy path
25% addition to the voters composition next year could alter the policy bias substantially and add the unknown bias of Clarida and one-third of voters' policy bias is largely unknown
Consider this scenario: If a couple of the new voters along with Bullard end up dissenting on a rate hike early in the year, where do you think the 10yr-2yr spread will be?
We are at a stage in the Fed rate hike cycle where doves believe further tightening could be catastrophic to the recovering economy, while hawks believe the policy path could be caught lagging behind inflation if waited too long
To sum up, pay close attention to the Fed voter dynamics as this could have nearly as big an impact on the markets as US-China tussle and US twin deficits.
You can access both of our platforms from a single Saxo account.