Macro Dragon: Sake Mon, CPI + YCC = FOMC Mins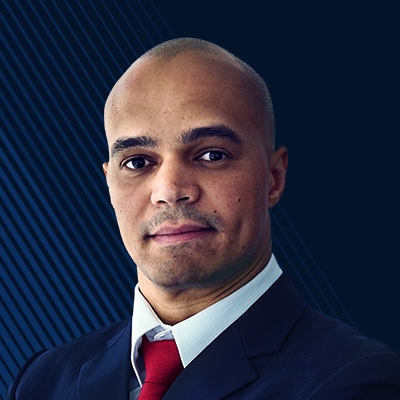 Kay Van-Petersen
Global Macro Strategist
Summary: Macro Dragon = Cross-Asset Daily Views that could cover anything from tactical positioning, to long-term thematic investments, key events & inflection points in the markets, all with the objective of consistent wealth creation overtime.

---
(These are solely the views & opinions of KVP, & do not constitute any trade or investment recommendations. By the time you synthesize this, things may have changed.)
Macro Dragon: Sake Mon Dinners, CPI + YCC = FOMC Mins
Top of Mind...
Sake Mondays

:

You ever have those mornings where you are working on everything & anything, EXCEPT what you should be working on… enter KVP on a Tue's APAC morning… Culprit?! A Mon Sake infused dinner linked around helping a mate.


So, no executive decision this AM that's for sure… KVP once took a year plus off drinking… thinking of doing a smaller stint…



Inflation + YCC = FOMC Minutes

:

Whilst also a bit of a theme in this wk's economic data & as we covered in yest Dragon that preview's the wk, it seems like its gaining more & more traction + focus. So clearly this – alongside YCC potential timing, WHEN not IF is a Dragon assumption here… as are eventual negative rates in the US – will be a key focus on the FOMC mins


Can appreciate the dichotomy with folks that are bearish duration & say yields will have to rise because of inflation… yes & no! Again remember the META REGIME we are in… the Fed – for now & for a lot longer that you think they can – controls the money game (US monetary policy is pretty much 2/3 of global monetary policy & its not like ECB & BoJ are hawks), if you are playing for a break of US10s to 1.0% you are betting against a +5-6 decade bull market in bonds & basically saying that the Fed cannot keep yields down.


To KVP that's like getting into a ring with Tyson & saying, "he's way past his prime… I reckon I can take him". Suuuuuuuuuuuuuure you can… like a lot of trades & daily habits that folks have, it is not a positively convex trade…


If you feel very strongly about being short bonds & perhaps even have a reverse-KVP algo strategy called PVK… then at least get the structure right & do it through options, so you don't have a potential trade blowing up on you. From the Dragon's viewpoint never has the convexity of owning bonds been better, i.e. you are paid for protection & there is a ceiling on yields, but an abyss on how low they can get.


Yes inflation is a force that tends to raise yields, but the point here is the Fed is like both the JEDI & SITH Combined a much bigger force that will anchor yields & rates as low as they need to because of not just the current level of excessive debt in the system, but the exponential accumulation of debt to come. Wait until we get a Biden presidency & Warren as treasurer it will make the debt issued so far look like childs play.


So last point on this with US10s at 0.70%, KVP thinks we see 0.0% before we see 1.20%


For some other views pls see: The Fed is expected to make a major commitment to ramping up inflation soon



Gold 1985 +2.1%, Silver 27.49 +3.9% & precious metals complex:

Back to getting our bullish groove & grind on… last week was just working out some kinks new ATHs in the works… KVP needs to do a calls spread piece on this… yet likely that will be a Sep



DXY 92.851 -0.26%:

Folks USD is done, we are embarking on a US bearish regime that is going to leave folks gob smacked… even without a Fiscal Package being secured the USD cannot even stand firm… it is defunct Viagra.. diluted coffee… stale bread… amazing thing is its predominantly been the Euro that has benefitted from this.. so KVP seeing a lot of upside in Oil… loves some EM FX… BRLs, RUBs & MXN… are like sugar, spice & all things nice…
Anthems – make some time for these if you have missed them:
Rising US yields rip through gold and silver in chaotic move feat Peter, Ole & Steen


Presidential candidate Joe Biden chose Kamala Harris as his vice president – House View from Jakobsen


Emerging Markets Brief : Pulling the trigger – Dembik checking in on EM including Turkey


Crude oil still looking for a break – Hansen's latest on the black gold


Plus watch out for our Currency Options Master Class that will be run on Thu 12:30 SGT (UTC +8), by our APAC head of Global Sales Trading, the always sharp Mahesh Sethuraman – who background is very much SITG (Skin in the game), given his buyside background & pragmatic approach. And even if you don't trade currencies, there is always something to take away from a good masterclass. In fact he takes optionality so seriously, KVP just found out there is an additional class even earlier on Wed 12:30 SGT (UTC +8).



There will be a more advanced course later in Sep & depending on traction, we can continue to enhance the content & strategies discussed – please feel free to ping across constructive feedback, what parts were helpful, where could we improve, is there something we should take out, etc.
-
To Keep In Mind Today
AU:

RBA minutes, Leading Index

US: Housing data
-

Start-to-End = Gratitude + Integrity + Vision + Tenacity. Process > Outcome. Sizing > Idea.
This is the way
KVP
You can access all of our platforms from a single Saxo account.