Macro Dragon WK # 24: BoC, ECB, CBOR, US Inflation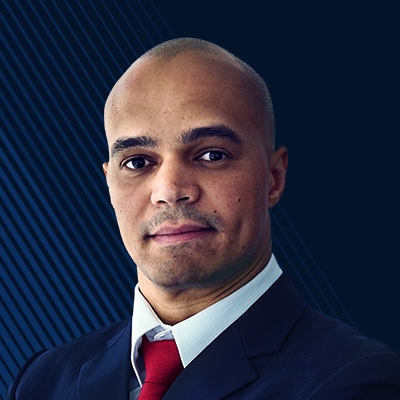 Kay Van-Petersen
Global Macro Strategist
Summary: Macro Dragon = Cross-Asset Quasi-Daily Views that could cover anything from tactical positioning, to long-term thematic investments, key events & inflection points in the markets, all with the objective of consistent wealth creation overtime.

---
(These are solely the views & opinions of KVP, & do not constitute any trade or investment recommendations. By the time you synthesize this, things may have changed.)
Macro Dragon WK # 24: BoC, ECB, CBOR, US Inflation & Crypto

Top of Mind…
TGIM & welcome to WK #2

4

…

Last week we touched on the MEME | WSB | Shorted stocks… Is Beyond Meat the next GameStop? Thoughts on the Jan-Feb Short Squeeze.... THE HIVE, AMC, GME, BB & BYND...

Whilst these names generally pulled back on Fri, overall for WK #23 they were mostly up with some interesting divergences such as AMC +81% vs. GME -2% for the wk.

We also touched on what we felt could be some key triggers to watch for the month of Jun: An Event-Driven June: NFP, Fed, Inflation, Fiscal Spending, Re-openings & Crypto..

So we got the NFP figure last Fri for the month of May, that was a subpar 559K a vs. 675K e, there was also a minor revisions of +12K to the previous Apr figure – that had initially missed by a spectacular -734K

A few things:

We still have c. 7.6m jobs to regain, to take us back to pre-covid lvls. As per our original Dragon thesis, looks like we are right (so far) that the Apr print marked the low in the NFPs & we are generally only going to go up from here… at least until we have that final 1-2m jobs to go. And yes, its not going to be linear.

Tech & growth in general, loved the print, as we lifted +1.8% on Fri from the Nasdaq-100… interpretation from the market is a Fed that is going to continue to stand down, hence we are in a goldilocks sweet spot for another few wks.

Volatility continues to fall (unless you're a WSB/MEME name), with the VIX closing last wk at 16.42… the lowest in 2 months. So this means option premiums are cheap (historically at least), making buying options something for people to consider. Be that as tail-risk hedges (say puts on gold, TLT etf) or as expressions of directional positioning (upside calls in names like ABNB – one of a kind & reopening theme – or COIN – Crypto proxy).

Its worth remembering that tail-risk is symmetrical – there is an overwhelming bias to focus on tail-risk to the downside, i.e. classic risk off (so long calls on bonds, gold, dollar, staples, healthcare, utilities, etc), with not enough bandwidth being made for focus on tail-risk to the upside.

Key events to still keep on the radar are naturally this Thu 10 Jun US inflation Print, the Fed meeting in c. 1.5wks time on Wed 16 Jun (remember updates on forecasts, plus Q&A is worth noting. And further down the line we got FOMC mins on Jul 7th (focus naturally on taper discussions or lack thereof) & next NFP is on Jul 1 for the month of Jun.
Again as a reminder, there have been at least 23 states opting out of the Federal unemployment, insurance & healthcare benefits with the objective of influencing people to get back to work. Most of those benefits for those 23 states will expire over the course of Jun & we should start to see them in the Jul & Aug NFP release dates. For the other states, the benefits don't expire until Sep 6th – so there are some potential structural uplifts to the noise.
Lastly for the wk ahead, keep an eye out for the Central Bank of Russia rate decision on Fri, economists are expecting a +25bp hike… yet we could be in for +50bp… USDRUB 0.7282 continues to look interesting from the short side, given the Dragon's bullishness for energy & as a reopening proxy.


A break of around 72.50, could open us fast for a move to 72 then all clear for 70 handle. Perhaps some cheeky 1-2wks short dates USDRUB puts? Always tough to know what's priced in… perhaps the Thu US inflation print can provide a better set-up for the Fri rate decision… hmmm…

A key event risk to keep in mind for all RUB crosses & Russian Assets is the scheduled meeting between Biden & Putin that should be going down next wk on Fed Wed in a summit in Switzerland. No doubt some of the topics being discussed behind closed doors will be Ukraine, Belarus & Cyber Attacks.

Lastly a big structural development that is not being fully appreciated (yet) in the crypto market, is something that we've been postulating since 2017. That it was only a question of 'When' not 'If" that a government would look to make Bitcoin/Crypto as a formal part of its economic system. The President of El Salvador, is looking to make the country the first to take Bitcoin as a legal tender. The bill would still have to be approved by congress, but the point here has already been made. Precedent.

Now some people may say, who cares it's a poor country with less than 7m people & a GDP lower than $30bn. Perhaps… but remember the pioneers are almost always ridiculed at first by the majority, then celebrated later (assuming they are correct).

One last thing, don't get lost in the weeds of Bitcoin, Ethereum, Cardano, Ren, Ripple, Polkadot, Flow, Origin, DeFI, NFTs, etc… at the end of the day, the META Trend is decentralization.
Rest of the Week & Other Reflections
Econ Data:

Economic wise & on known unknowns, its set to be a much quieter wk on the data front with really the US inflation figures due on Thu likely to be most closely watched.

A big miss (reverse of last month's big beat) could send risk-assets higher & still continue to bring bond yields lower, gold higher & the dollar softer.

US CPI: +4.7%e +4.2%p, CORE 3.4%e 3.0%p

Otherwise we have German Factory orders, China loan data, US 10yr auction & continued G7 meetings.

CB:

BoC

0.

25

% e/p,

ECB

0

.

25

% e/p

, CBoR 5.25%a 5.00%e (could see a +50bp hike)

Fed speak:

We should be in blackout, no one scheduled to speak.

Hols

:

NZ out today

Dragon Interviews U-Tube Channel for easier play-ability… Check out our recent Crypto Interview with The Spartan's Group Casper B. Johansen & yes, the increased volume for regulation coming out of the US

is actually a massively positive structural aspect for the space. Translation: Regulation of Crypto = Acceptance of Crypto.
-


Start<>End = Gratitude + Integrity + Vision + Tenacity | Process > Outcome | Sizing > Position.
This is The Way
Namaste,

KVP
You can access all of our platforms from a single Saxo account.