Saxo – home of digital wealth and asset managers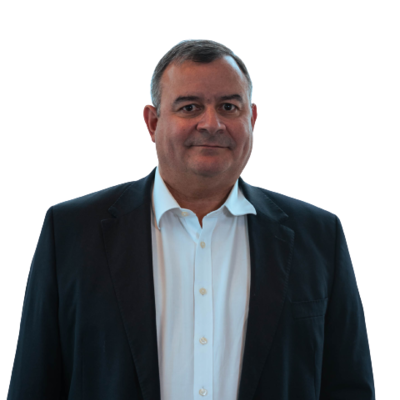 Adam Reynolds
CEO Asia Pacific, Saxo Capital Markets
ContentHub.Articles.Summary: Singapore is a competitive and rapidly changing market but Saxo has successfully become the preferred choice of new digital investment solutions and robo-advisers looking for a suitable partner that can facilitate access to global capital markets at competitive prices.
---
This success is rooted in the heart of Saxo's business model of democratising investments through open technology architecture, API connectivity and the widest range of investable instruments. This caters for the needs of digital wealth managers who can easily integrate their solutions with our broad access to global markets and risk management solutions into their own offerings. Today, six of the eight major digital wealth management solutions in Singapore are partners of Saxo.
We firmly believe that partnerships and outsourcing are the solutions for both large and small banks, robo-advisers and digital wealth managers to help deliver relevant products to their customers in an efficient and flexible way. A digital wealth manager, for example, needs to focus on its efforts on its core competencies, while entering into partnerships supporting the technology underpinning the rest of the value chain.
When the Monetary Authority of Singapore (MAS) in 2015 announced plans to turn Singapore into a 'Smart Financial Centre' our partnership visions became more relevant than ever before.
The MAS introduced a far-sighted initiative which placed great importance on the integration of finance and technology as essential to turning Singapore into a Smart Nation. This long-term plan by a country which already has one of the most advanced financial services industries in the world, will undoubtedly make Singapore the digital innovation hub of finance in Asia.
For the plan to be effective, the MAS devised several initiatives, including:
•
Continuous regulatory reforms – new sandbox licenses, reclassification of investment products to be more accessible to clients, rationalisation of licensing requirements, etc.
•
Grants – dedicating $27 million in support of R&D in the financial sector, with the amount set to increase in the future.
•
Formation of the FinTech and Innovation Group (FTIG) – Open dialogues with financial institutions and start-ups.
•
Annual Fintech Festivals since 2016 – the last one which took place in November 2018 attracted over 40,000 participants.
Against this backdrop, a multitude of start-ups have emerged designing solutions to digitise wealth management, targeting both the business to consumer space and the business to business space. What all these providers had and continue to have in common is that they are all looking for the best way to access global equities, ETFs, bonds and mutual funds.
The MAS initiative and the ensuing evolution of wealth management has been particularly timely for Saxo Bank. Having revolutionised trading and investing for over 25 years and being the leading multi-asset trading and investing platform, supported by great user experience and an open architecture for our solutions, we were ideally placed to welcome and embrace these newcomers into fintech. While these companies were great at tech innovation, they were missing the financial expertise, track record and access to global financial markets which only Saxo could provide.
It turned out to be a winning combination.
Success, however, was not a given and we were far from complacent. We invested a lot of time in familiarising ourselves with the regulatory environment and best practices in market access, connectivity to exchanges and market structure and then shared these learnings with the founders and CEOs of the start-ups. Offering expertise and know-how on what the key contributing factors of success were ensured that Saxo became a trusted partner to these start-ups early on, often while they were still busy obtaining licenses and building their teams.
Once these start-ups secured funding and were ready to start development, we were ready to hit the ground running. Timing was also fortuitous, with the launch of Open API in 2015, Saxo was ready to meet the demands of the new digital wealth managers who were looking for a partner that had a track record of innovation with access to global capital markets and competitive pricing.
Having robo-advisors and digital wealth managers connected to Saxo proved that we could meet the changing needs of today's and future investors, and that we could do so efficiently and competitively. This further enabled us to engage regional banks and brokers to help them digitise their investment services on a white label basis – helping bring that innovation to their clients and thus creating or retaining multi-channel banking for their clients.
Digital innovation is a journey, and we continue to engage actively with new digital investment start-ups as well as broadening existing partnerships by bringing new innovations to existing partners, as recently demonstrated with the launch of SaxoInvestor and the addition of more than 5000 mutual funds to our extensive multi-asset offering.
Singapore's Smart Financial Centre initiative which started in 2015 has propelled Saxo's wholesale business to new highs in both the country and the region as a whole. Our solutions are now powering not only regional banks and digital wealth managers, but we are expanding to other industries and becoming the go-to partner for the insurance industry as well as the asset management industry more broadly.
It has been a very interesting journey for Saxo in Singapore, being squarely in the middle of MAS' Fintech ecosystem and engaging directly with start-ups to contribute to the digitisation of Singapore. From a business perspective, the real opportunities have only just begun, as we start to see a few of the original robo-advisory clients mature and accumulate significant AUM and established financial institutions become more relevant to their clients through technology.
Singapore presents a great case study of how a supportive regulatory regime can foster growth and innovation in fintech. We look forward to continuing to deliver on the promise of being the gateway to investment opportunities for partners across the world through innovative and open technology and unparalleled access to global capital markets.
Access both platforms from your single Saxo account.
Disclaimer
The Saxo Bank Group entities each provide execution-only service and access to Analysis permitting a person to view and/or use content available on or via the website. This content is not intended to and does not change or expand on the execution-only service. Such access and use are at all times subject to (i) The Terms of Use; (ii) Full Disclaimer; (iii) The Risk Warning; (iv) the Rules of Engagement and (v) Notices applying to Saxo News & Research and/or its content in addition (where relevant) to the terms governing the use of hyperlinks on the website of a member of the Saxo Bank Group by which access to Saxo News & Research is gained. Such content is therefore provided as no more than information. In particular no advice is intended to be provided or to be relied on as provided nor endorsed by any Saxo Bank Group entity; nor is it to be construed as solicitation or an incentive provided to subscribe for or sell or purchase any financial instrument. All trading or investments you make must be pursuant to your own unprompted and informed self-directed decision. As such no Saxo Bank Group entity will have or be liable for any losses that you may sustain as a result of any investment decision made in reliance on information which is available on Saxo News & Research or as a result of the use of the Saxo News & Research. Orders given and trades effected are deemed intended to be given or effected for the account of the customer with the Saxo Bank Group entity operating in the jurisdiction in which the customer resides and/or with whom the customer opened and maintains his/her trading account. Saxo News & Research does not contain (and should not be construed as containing) financial, investment, tax or trading advice or advice of any sort offered, recommended or endorsed by Saxo Bank Group and should not be construed as a record of our trading prices, or as an offer, incentive or solicitation for the subscription, sale or purchase in any financial instrument. To the extent that any content is construed as investment research, you must note and accept that the content was not intended to and has not been prepared in accordance with legal requirements designed to promote the independence of investment research and as such, would be considered as a marketing communication under relevant laws.
Please read our disclaimers:
- Notification on Non-Independent Investment Research (https://www.home.saxo/legal/niird/notification)
- Full disclaimer (https://www.home.saxo/en-gb/legal/disclaimer/saxo-disclaimer)