Macro Dragon: Saxo's 7th Annual Singapore FinTech Conference, plus Softbank, Bitcoin, Gold & Oil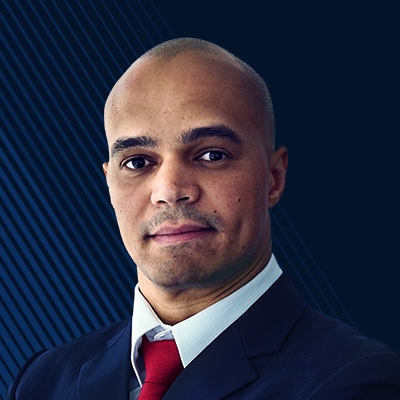 Kay Van-Petersen
Global Macro Strategist, Saxo Bank Group
Summary: Macro Dragon = Cross-Asset Daily Views that could cover anything from tactical positioning, to long-term thematic investments, key events & inflection points in the markets, all with the objective of consistent wealth creation overtime.

---
(These are solely the views & opinions of KVP, & do not constitute any trade or investment recommendations. By the time you synthesize this, things may have changed.)
Macro Dragon: Saxo's 7th Annual Singapore FinTech Conference, plus Softbank, Bitcoin, Gold & Oil
Top of Mind…
Summary:

"SoftBank Group grabbed the attention of market participants on Friday when Financial Times revealed the Japanese investment company as a 'Nasdaq whale' placing large options bets on US technology companies. While dramatic in size and a serious style drift for the investment company the premiums and notional amount was still tiny relative to that of US retail investors which were the direct cause of last week's selloff and intraday instabilities. However, SoftBank Group's style drift requires a closer examination and we provide a take on the company's situation from a credit risk and systemic risk perspective."
Markets: A few things that initially stand out – from the context of KVP's expectations of where they were heading c. 3wks back – that are worth putting on the radar & reflecting on.



Bitcoin 10,300

:

Yes really looked like we were on the way to $!5K & not set to get back below $11000 let along $10500. End of the day, the line still holds… bullish breakout is still intact so long as we stay above $9600 – which was the close before we

had the big breakout on Jul 26th. One thing KVP will add is, Bitcoin is not really giving the true story of the crypto space, a lot of tokens (especial DeFI related ones) have been on an absolute tear.



Gold 1925

:

Few folks have mentioned that they have been disappointed with gold not being bale to hold have $2000 and/or break higher. Step at a time folks. Recall that we were sideways for a c. 3-4 months & traded between the $1680 to $1750-60 range for ages. As said before, on any high conviction structural view – there is a core clip, say 50% that one sits on & there is a trading clip, that one trades around.



We have had a few runs to $2000 & then back to sub $1050 to $1925 lvls, monetize the vol folks… this structural bullish trend, including mini-regimes of consolidation are the norm, not the exception. Recall when we started to mention gold on the Dragon this year it was from c. $1600, give it the space & time it needs. Next likely catalyst is around fiscal stimulus – again surprise there to KVP that Reps… dragging their heels… cannot escape a blackhole people. Obviously wk ahead combination of more supply on US 10s & 30s on Thu of around $35bn & $33bn is likely to put pressure on yields, especially as it coincides with US inflation figs. Would expect that very near-term 'overhang'

to be out the way by next wk.



Energy 41.92 | 38.98

:

Again this was surprising to KVP, as the consolidation in oil from c. 3wks back, seemed to suggest potential breakout higher, yet we ended up pulling back – part of that potentially linked to US EQ sell-off last wk. Yet we are bulls, especially given long-term inflation concerns & the Dragon's view that all fiscal stimulus will lead to infrastructure spend globally, which will create REAL (vs. synthetic / paper) demand… Yet this is a timing rather than directional issue.



So the Dragon is still very much bullish on energy prospects particularly in the medium to long-term, would also think downside capped.
Saxo's 7th Annual SG FinTech Conference. Fintech Unfiltered: Looking beyond the Covid-19 Storm
Folks its that time of year again, for those not in the know. Time for our world class SG FinTech conference which is entering its 7th Year.


Fintech Unfiltered: Looking beyond the Covid-19 Storm kicks of on Wed 9 Sep 2020 from 14:00 to 17:15 SGT which should be 08:00 to 11:15 CET & 02:00 to 05:15 for the ET night owls.


Keynote speech will be held down by SaxoStrats very own Steen Jakobsen, the CIO & Chief Economist of Saxo Bank. And the flagship panel will be hosted Saxo Bank Asia Pacific CEO, the always talented & sharp Adam Reynolds. In addition to Jakobsen on the panel, we will have StashAway's best in the form of Co-Founder & CIO Freddy Lim. As well as the whip smart, pioneer & super successful Helen Thomas, Founder & CEO of Blonde Money.


Adam has assured us, there is going to be a divergence of views among the three, which is always the juice in a 'proper' panel discussion.


Additionally & by no means least, under the theme of "How should the wealth industry approach portfolio & risk?" we will hear from "Claus Kjeldsen - futurist and economist - CEO of the Heimdall institute" on the topic of "How to invest as a futurist".


Who will then join Faith Chen (CEO @ Finxexis Asset Management) & Eduard Fabian (CTO @ Razer Fintech) in a panel hosted by one of Saxo's Champions, the always brilliant Ivan Chang, who heads up our institutional offering for the Asia Pacific.


-
To Keep In Mind Today
JP: Average cash earnings, Household Spending, CA & Final GDP

EZ:

GER Trade Balance, 2nd 2Q GDP Reading -15.0%e -15.0%p

US:

NFIB Small Biz Index, Consumer Credit
-
Start-to-End = Gratitude + Integrity + Vision + Tenacity. Process > Outcome. Sizing > Idea.
This is the way
KVP
Access both platforms from your single Saxo account.
Disclaimer
The Saxo Bank Group entities each provide execution-only service and access to Analysis permitting a person to view and/or use content available on or via the website. This content is not intended to and does not change or expand on the execution-only service. Such access and use are at all times subject to (i) The Terms of Use; (ii) Full Disclaimer; (iii) The Risk Warning; (iv) the Rules of Engagement and (v) Notices applying to Saxo News & Research and/or its content in addition (where relevant) to the terms governing the use of hyperlinks on the website of a member of the Saxo Bank Group by which access to Saxo News & Research is gained. Such content is therefore provided as no more than information. In particular no advice is intended to be provided or to be relied on as provided nor endorsed by any Saxo Bank Group entity; nor is it to be construed as solicitation or an incentive provided to subscribe for or sell or purchase any financial instrument. All trading or investments you make must be pursuant to your own unprompted and informed self-directed decision. As such no Saxo Bank Group entity will have or be liable for any losses that you may sustain as a result of any investment decision made in reliance on information which is available on Saxo News & Research or as a result of the use of the Saxo News & Research. Orders given and trades effected are deemed intended to be given or effected for the account of the customer with the Saxo Bank Group entity operating in the jurisdiction in which the customer resides and/or with whom the customer opened and maintains his/her trading account. Saxo News & Research does not contain (and should not be construed as containing) financial, investment, tax or trading advice or advice of any sort offered, recommended or endorsed by Saxo Bank Group and should not be construed as a record of our trading prices, or as an offer, incentive or solicitation for the subscription, sale or purchase in any financial instrument. To the extent that any content is construed as investment research, you must note and accept that the content was not intended to and has not been prepared in accordance with legal requirements designed to promote the independence of investment research and as such, would be considered as a marketing communication under relevant laws.
Please read our disclaimers:
- Notification on Non-Independent Investment Research (https://www.home.saxo/legal/niird/notification)
- Full disclaimer (https://www.home.saxo/en-gb/legal/disclaimer/saxo-disclaimer)