Macro Dragon WK #8: Happy Lunar New Year - The Year of the Crypto Ox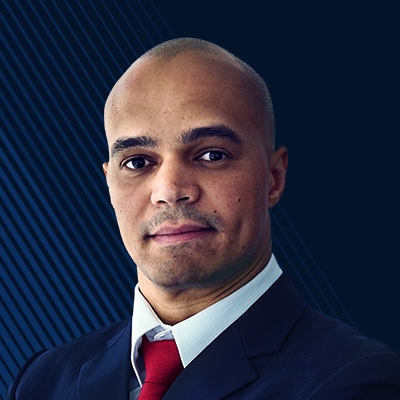 Kay Van-Petersen
Global Macro Strategist, Saxo Bank Group
Summary: Macro Dragon = Cross-Asset Daily Views that could cover anything from tactical positioning, to long-term thematic investments, key events & inflection points in the markets, all with the objective of consistent wealth creation overtime.

---
(These are solely the views & opinions of KVP, & do not constitute any trade or investment recommendations. By the time you synthesize this, things may have changed.)
Macro Dragon WK #8: Happy Lunar New Year - The Year of the Crypto Ox
Top of Mind…
TGIM & welcome to WK #

8

…


Happy Lunar New Year to everyone, as that's very much the season that we are in for most of the Asia Pacific. The US & HK not back in until Tue & CH not back in until Thu


Wishing you all the most epic of times – in the most positive way possible – in the year of the Crypto Ox, or is that Metal Ox... guess we don't have to be maximalists... there is always a bull-market somewhere!


In case you missed our 1Q Outlook here is the link


KVP would also like to get a plug in for the always excellent Althea & Ole who will be doing two separate webinars this wk that give an update on their respective areas:



Ole on the Commodities Update - Tues 16 Feb 1900 SGT

Rumor has it that KVP is working on a webinar at the end of Feb that will cover Asymmetric Trade views as well as SPACs, Psychedelics, Alternative Protein & Crypto amongst other things… Stay tuned!


We'll be touching launching a Macro Dragon campaign off a number of these things, as they have been very much in hot discussions with our VIPs


On markets & cross-asset views, no big change from the Macro Dragon's side. With that said look out for a potential change in the formal House View of the bank later today/this wk.



The value is always in the plethora of views & frameworks, there are multiple pathways to getting to our destinations – at the end of the day, we all need to choose our own paths alongside the game plan that goes with them.
Rest of the Week & Other Top of Mind Thoughts
Again, g

enerally light wk ahead from an economic, central bank

s

& geopolitical known unknowns.

There is a flash PMI theme across the board given it's the 2nd to last wk of the month. As well as a few key CB minutes due.



CBs

:

FOMC Mins, RBA Mins, ECB Mins, Rate decisions out of Indonesia 3.50%e 3.75%p & Turkey 17.00% e/p



Quite a bit of Fed speak – including Brainard at a Climate Finance Summit

.



US

:

FOMC Mins, Empire State mfg., Retail Sales, Capacity Utilization, IP, Philly Fed, Flash PMIs



CH

:

Nothing major scheduled (Lunar New Year holiday)



EZ

:

Industrial Production, Flash GDP, German ZEW,

Flash PMIs



CA, AU, NZ:

Retail Sales & Inflation out of CA. Jobs data out & RBA mins out of AU

.

Visitor Arrivals, Milk Auction & PPI.



Hols

:

US & HK back in on Tues. China still out on Lunar Holidays until Thu

.

Dragon Interviews…
Next

Dragon Interview

is hot out the oven &

set to drop soon

, likely this Sat

…. Stay tuned!


In the latest segment of our Dragon Interview series, we sit down & sit with the talented, as well as always witty Keith Dack – known as Dacky in the markets.


Dacky has been trading since the 80s, making tens of millions of dollars for a large number of banks - including legendary firms such as Bankers Trust & Salomon Brothers – in the multi-trillion global currencies markets


We touch on the change in market regimes over the decades, risk-taking, his approach to trading currencies & how he looks at the market.


And naturally we make some time for war stories, career progression as a risk taker, as well as some of his biggest winners & losers on the trading floor. Dacky does not hold back on the challenges that come with the craft, that often get glossed over in trading books & with the media.


It's rare to come across an individual of Dacky's deep experience, talent, humility, as well as continued passion & drive for trading the markets.


For context during the turbulent year of 2016, think Brexit & Trump US election victory surprises among many things, Dacky returned +50% for the year.


Lastly we close on big picture thoughts going into 2021 – the interview was filmed on 28 Nov 2020 – which will give people some MtM as well as ideas & investment themes to reflect on.


We hope you enjoy the interview, as much as we had putting it together.



The Profile of the interview is roughly broken into:

01:25 – "Background, Career Path & Changing Market Regimes"

Amazing to note the regime change & how consolidation & regulatory reach has actually taken out so much liquidity & price discovery in the Currency market over the last few decades.

39:30 – "Warstories"

Here we touch on some of Dacky's biggest wins & biggest loses, including being woken up being down six million dollars, as well as making c. +50x on FX options

48:00 – "Thoughts on Trading Frameworks, Approach to Markets & Style"

Trying to pin down Dacky's approach to the Craft of consistently compounding wealth overtime across numerous market regimes

54:00 – "2021 Views & Top of Mind Thoughts"

Interesting to note the high conviction view on the macro picture for Indonesia & its layer cake of tailwinds, that is still likely not quite as appreciated as it should be - given that global investors still seem so focused on DMs opening up before EMs

Dacky also weighs in on the US dollar, China (only real significant positive rates globally) & other assets
Previous Dragon Interviews
Discussing Global Macro & the Building Out of a Hedge Fund the AVM Way, with the Class-of-One Ashvin Murthy
Going into year 5 in one of the toughest & dynamic changing Global Macro Regimes, AVM has returned +42.7% since its Nov 2016 inception, with an astounding Sharpe of +1.7x


For context, over that period government bonds & equities have had a Sharpe ratio closer to 0.74 (i.e. way more risk for return)


This was the first in a string of exclusive Dragon Interviews series with exceptional professionals who have skin-in-the-game, across different strategies, asset-classes & backgrounds.


Singapore Based, AVM Global Opportunity, is run by the talented & always exceptional Ashvin Murthy. Who in KVP's view is world class in his approach, process & even more importantly trade construction & money management.


Ash has demonstrated that, if the process is pristine & consistent, the returns will take care of themselves overtime. He has also returned volatility that is lower that government bonds, yet obviously with much better returns.


The timing of the interview is uncanny as it was at the cusp of the last US presidential elections that AVM was launched. It's worth noting since the interview, the fund has also been nominated for the Singapore's Best Hedge Fund of 2020, given its consecutive five straight positive months at the start of this volatile year.


-
Start-to-End = Gratitude + Integrity + Vision + Tenacity | Process > Outcome | Sizing > Position.
This is the way
KVP
Access both platforms from your single Saxo account.
Disclaimer
The Saxo Bank Group entities each provide execution-only service and access to Analysis permitting a person to view and/or use content available on or via the website. This content is not intended to and does not change or expand on the execution-only service. Such access and use are at all times subject to (i) The Terms of Use; (ii) Full Disclaimer; (iii) The Risk Warning; (iv) the Rules of Engagement and (v) Notices applying to Saxo News & Research and/or its content in addition (where relevant) to the terms governing the use of hyperlinks on the website of a member of the Saxo Bank Group by which access to Saxo News & Research is gained. Such content is therefore provided as no more than information. In particular no advice is intended to be provided or to be relied on as provided nor endorsed by any Saxo Bank Group entity; nor is it to be construed as solicitation or an incentive provided to subscribe for or sell or purchase any financial instrument. All trading or investments you make must be pursuant to your own unprompted and informed self-directed decision. As such no Saxo Bank Group entity will have or be liable for any losses that you may sustain as a result of any investment decision made in reliance on information which is available on Saxo News & Research or as a result of the use of the Saxo News & Research. Orders given and trades effected are deemed intended to be given or effected for the account of the customer with the Saxo Bank Group entity operating in the jurisdiction in which the customer resides and/or with whom the customer opened and maintains his/her trading account. Saxo News & Research does not contain (and should not be construed as containing) financial, investment, tax or trading advice or advice of any sort offered, recommended or endorsed by Saxo Bank Group and should not be construed as a record of our trading prices, or as an offer, incentive or solicitation for the subscription, sale or purchase in any financial instrument. To the extent that any content is construed as investment research, you must note and accept that the content was not intended to and has not been prepared in accordance with legal requirements designed to promote the independence of investment research and as such, would be considered as a marketing communication under relevant laws.
Please read our disclaimers:
- Notification on Non-Independent Investment Research (https://www.home.saxo/legal/niird/notification)
- Full disclaimer (https://www.home.saxo/en-gb/legal/disclaimer/saxo-disclaimer)