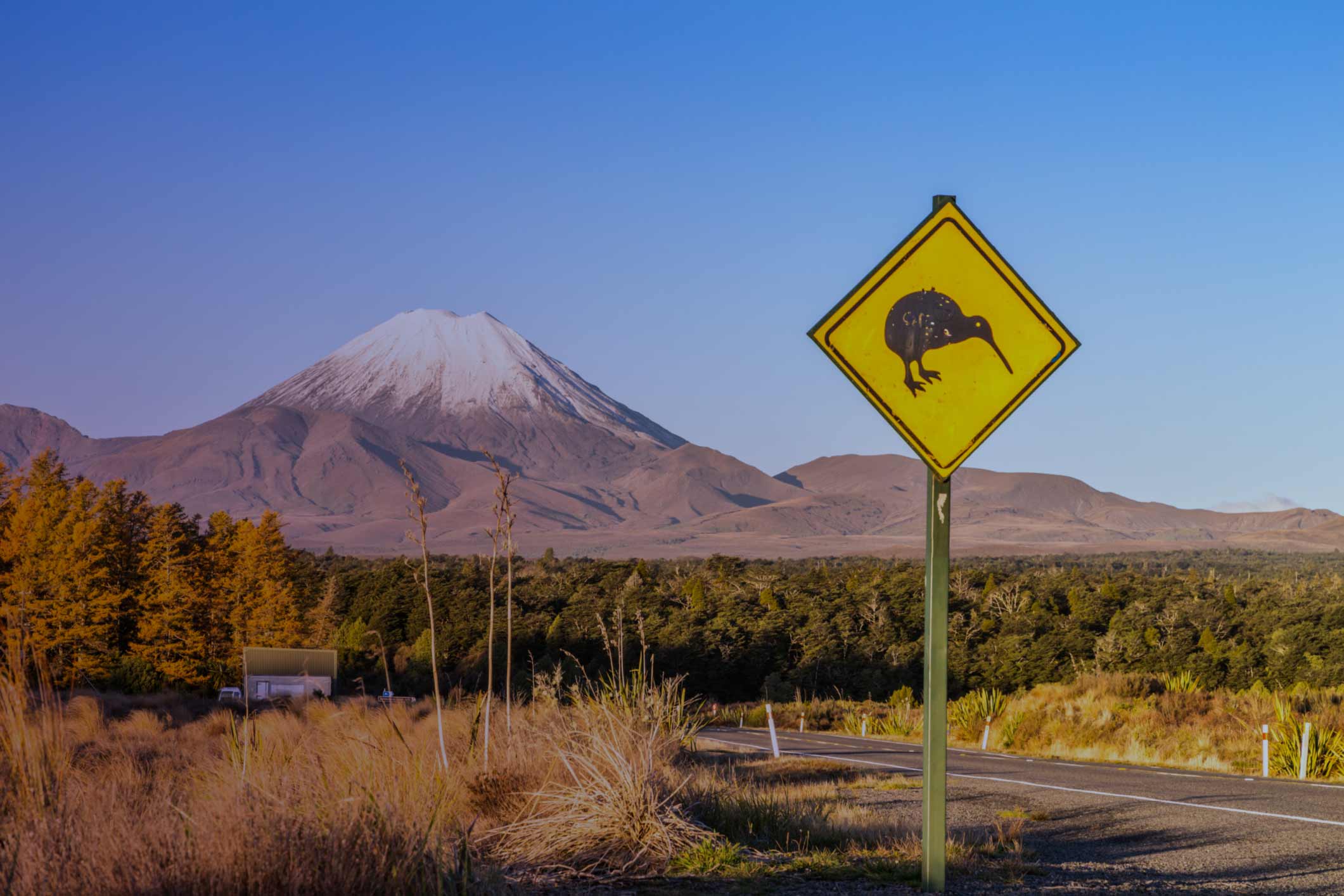 Macro Dragon: Credit Its Due, Strong Swiss Franc + Bits & Bobs...
Summary: Macro Dragon = Daily Cross-Asset Global Views
---
(Note that these are solely the views & opinions of KVP, & do not constitute any trade or investment recommendations.)
2020-Jan-16
Macro Dragon: Credit Its Due, The Strong Swiss Franc, Bits & Bobs
Before we get into it, for those that are back – or on the way back in – from what was hopefully a restful yearend holiday break, Happy New Years!

Let me sincerely (hand on liver) wish you, your families & teams the best of 2020. May your health, vigor & experiences be excellent & full of fun + laughter. May you continue to grow & develop yourself. May you be awash in gratitude & contribution plus fall [tail] backward into more money than Bezos.
We'll be shaking things up from KVP's side, so expect a lot more trade views going forward, as well as 20 long-term trades views for 2020 – which KVP will do a special piece & mini-series on.

Ok let's get after it…



Credit Where Its Due…
So some really interesting pieces from the SaxoStrat squad that are worth some time

KVP as you know is still a touch on the fence in rgds to a real sustainable bounce in 1H20. Yet as Dembik shows in these two pieces this wk: The Saxo Quarterly Credit Impulse & the Chart of the week – China Credit Impulse, things continue to move higher, suggesting that growth should feed through over the next 2 quarters. Further Dembik expects China CPI to peak around now, and a turn on PPI from negative to positive – which basically implies that China will turn from being a deflationary force on the world to an inflationary force… which is something that a lot of people don't have in their 2020 calculus

You can flick through his full Macro Chartmania slides here…
Ze Swiss, Strongest Franc, SNB = Hedge Fund Central Bank…
Hardy points out something we flagged in yesterday Macro Dragon: Window Dressing Deal Signing Day & that is the divergent swiss franc, which is clearly doing overtime in the gym, as it just gets stronger & stronger. Hardy talks on potential EURCHF downside expressions here. He's be short from these 1.0750 – 1.0800 lvls, stop at 1.0850 targeting 1.0500 – expressed either directly or through options (We are sitting in some cases on all-time FX volatility lows, implying options have never been cheaper – historically at least)

Long & short of it – the Swiss have been put back on the US Treasuries currency manipulators watchlist. So the implication from Hardy & clearly the market (i.e. stronger swiss franc), is the assumption SNB will not be able to intervene to weaken/curb the Swiss Franc strength, so the path of least resistance is to the downside.

On top of that you now have a +10% CA surplus economy, with no significant outflows. On top of which its a hedge fund, I mean central bank's owns over $150bn of market securities including some high flying techs. So imagine at some point – could be next wk or 3-5yrs from now – we may have to see that repatriated back (sell foreign underly currency & buy swiss to bring back?). Maybe it even can never be repatriated back.

KVP is still absorbing & digesting this – its super interesting from a number of aspects, HF nature of SNB, their history of pegging & de-pegging, the overvalued CHF on many metrics, the technical break & momentum lower in EURCHF & to a lesser extent in USDCHF (perhaps the higher carry cost is causing the lag), & of course the moving parts of the US interests vs. domestic interests.

Intuitively the SNB & Swiss Economy/Finance folks need to measure the potential costs/benefits to the export oriented swiss economy on a much stronger franc vs. the potential costs/implications of being labeled an FX manipulator by the US.

China was labelled that for a few years, yet Switzerland is not China in clout nor power – which is a two edged sword. I.e. is it broadly symbolic to put them on the list? i.e. does it really move the needle for the US to label them a currency manipulator & put in place measures against them? Or are they so small that it is largely irrelevant?

One thing is for sure, if the SNB/Swiss establishment do state that they could not care about being labelled currency manipulators, we could get a massive sell off in the CHF & big squeezes higher in EURCHF & USDCHF. Them dropping off the currency manipulator list would also be another trigger.

Do please check out Hardy's full piece here: EURCHF – trading the downside prospects
Few bits & bobs… mostly bits
Still hanging out around the 110 lvls even with the pullback in UST to sub 1.80% overnight given the miss of 10bp on MoM US headline & core-inflation. Earlier take on this cross DollarYen Technicals Screaming "Buy, Buy, Buy, Buy…" Worth noting DXY is still within the trading range for those advocating structural USD shorts… KVP's prefers to play them on a cross by cross basis… Brazil, Mexico (again) & Russia (again).

Taal Volcano Philippines, while the lvl 4 (out of 5) alert level is still on, it does seem that actual visible (at least) activity is weakening. We covered this on Mon with the view that we could see a weaker USDPHP from Fri's 50.57. Whilst we did get a 2nd consecutive day of USDPHP going up +0.26% o/n to 50.738, we are a touch weaker this morning. Stock exchange prints so far this wk have been +0.21% on Tues & -1.65% o/n (broader risk off in Asia yest), we are a touch lower this morning at -0.32% to 7640ish lvls.

Phase One signing yest - we already touched on with our Macro Dragon Sat special - KVP thinks the delta for a deal break by end of 1H20 is not low. And if your a serious trader & are looking to make a killing this year, have your contingency go to trades (lvls, sizes, vehicles, structures) all set for that potential scenario - also covered in the piece. -

Ok next wk will see KVP's 20 for 2020 – the more he says it, the more likely it is to happen. Sometimes(?) you have to literally talk yourself into moving gears – life begins outside & in the very innermost of our comfort zones. So not the couch, but doing wind sprints on the treadmill until you see stars, or cozying up in a hammock after an Olympian week.
-

Friend of a friend (honest) apparently personally made +$100m last year.

How you ask? +50% on small caps in a certain country in the Asia Pacific. Just goes to show, there is always a trade out there & every dog has its day/year/decade/life. In other news KVP knows of two other mates who have cemented some interesting new horizons. Just goes to show, stay the course! The thing about exceptions, is that there are none. Just rise & grind, enjoy the journey & the process. Be grateful.

Process Next Best Trade, Repeat. PNBT. PNBT.
-
Good luck out there today & for the rest of the wk ahead – note long wkd in the US, given that most people should be out on MLK Mon. So keep that into account, as well as Chinese New Year being last wk of Jan.

Wishing everyone a great, profitable start to the year. Best of luck in 2020, may it be your most magnificent yet

Namaste,

-KVP
-
Anchor Pieces #SaxoStrats:
Access both platforms from your single Saxo account.
Disclaimer
The Saxo Bank Group entities each provide execution-only service and access to Analysis permitting a person to view and/or use content available on or via the website. This content is not intended to and does not change or expand on the execution-only service. Such access and use are at all times subject to (i) The Terms of Use; (ii) Full Disclaimer; (iii) The Risk Warning; (iv) the Rules of Engagement and (v) Notices applying to Saxo News & Research and/or its content in addition (where relevant) to the terms governing the use of hyperlinks on the website of a member of the Saxo Bank Group by which access to Saxo News & Research is gained. Such content is therefore provided as no more than information. In particular no advice is intended to be provided or to be relied on as provided nor endorsed by any Saxo Bank Group entity; nor is it to be construed as solicitation or an incentive provided to subscribe for or sell or purchase any financial instrument. All trading or investments you make must be pursuant to your own unprompted and informed self-directed decision. As such no Saxo Bank Group entity will have or be liable for any losses that you may sustain as a result of any investment decision made in reliance on information which is available on Saxo News & Research or as a result of the use of the Saxo News & Research. Orders given and trades effected are deemed intended to be given or effected for the account of the customer with the Saxo Bank Group entity operating in the jurisdiction in which the customer resides and/or with whom the customer opened and maintains his/her trading account. Saxo News & Research does not contain (and should not be construed as containing) financial, investment, tax or trading advice or advice of any sort offered, recommended or endorsed by Saxo Bank Group and should not be construed as a record of our trading prices, or as an offer, incentive or solicitation for the subscription, sale or purchase in any financial instrument. To the extent that any content is construed as investment research, you must note and accept that the content was not intended to and has not been prepared in accordance with legal requirements designed to promote the independence of investment research and as such, would be considered as a marketing communication under relevant laws.
Please read our disclaimers:
- Notification on Non-Independent Investment Research (https://www.home.saxo/legal/niird/notification)
- Full disclaimer (https://www.home.saxo/en-gb/legal/disclaimer/saxo-disclaimer)