Macro Dragon: Window Dressing Deal Signing Day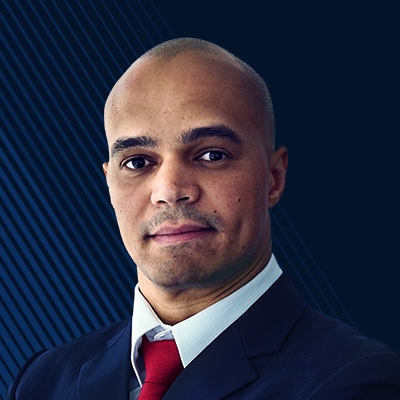 Kay Van-Petersen
Global Macro Strategist
Summary: Macro Dragon = Daily Cross-Asset Global Views
---
(Note that these are solely the views & opinions of KVP, & do not constitute any trade or investment recommendations.)
2020-Jan-15
Macro Dragon: Window Dressing Deal Signing Day

Before we get into it, for those that are back – or on the way back in – from what was hopefully a restful year-end holiday break, Happy New Years!

Let me sincerely (hand on liver) wish you, your families & teams the best of 2020. May your health, vigor & experiences be excellent & full of fun + laughter. May you continue to grow & develop yourself. May you be awash in gratitude & contribution plus fall [tail] backward into more money than Bezos.
We'll be shaking things up from KVP's side, so expect a lot more trade views going forward, as well as 20 long-term trades views for 2020 – which KVP will do a special piece & mini-series on.

Ok let's get after it…
The Overnight Noise…
May sound like a quip, but generally that exactly what most things are on a day to day –noise.

Hence in a lot of KVP's discussion with clients & peers, it almost always leads to him pointing out, that if you really want edge you need to get farther from today on your trade/investment horizon… paradox is of course, everyone's mandate is moving ever closer to mark to market on a micro second to micro second horizon.

End of the day, do you want to fish in crowded waters or uncrowded waters. May seem straight forward, yet guess where most of the capital allocation is on the HF/prop side? That's right crowded waters.

Sometimes to play the game you want to play, you have to play a sub-game. Think of it as an entrance or proof to the universe that you are deserving to play the game you want to play. Other times you just have to break the rules, have so much faith & self-believe that it hurts & just pave your own pioneering way.

So the rhetoric is that stocks were off in the US o/n due to the fact that the next round of tariff reviews from the US on China are going to be post the US election – i.e. 10months for the micro second ground is like 10 light years (not quite mathematically but you get the gram).

So looks like risk-off star to the Asia morning.

Macro Dragaon is not picking up, what the rhetoric is putting down – its worth noting JPM & Citi crushed it erns wise overnight. We should be getting erns reports from BoA, GS & MS within the next 24-48hrs.

We already touched on thoughts around Phase One signing on a special Sat piece - caveat is have a tactical contingency playbook when (not if) we get a deal break later in the year.
The Monitor: DollarYen & Volcanoes Check In…
We covered the fact that we seem to be in the midst of trying to break higher in DollarYen yest: DollarYen Technicals Screaming "Buy, Buy, Buy, Buy…" – as well as the accompanying skews if you were skeptical of this, or thought that 112 – 114 are in the making.

The cross still sitting at these crucial 110 lvls. It will be interesting to see the weekly close & how the rest of Jan plays out. Meanwhile the swiss franc continues to do the opposite & strengthen against the USD – this seems more linked to local factors, than general risk-on/off barometers that the currency has been known to operate under.

Meanwhile the volcano eruption just 40miles south of the 30m people of greater Manila, is still in alert zone 4 of 5 – where one can expect eruptions from a few hours to a few days. We covered this on Mon with the view that we could see a weaker USDPHP from Fri's 50.57.

So far that has not worked out (actually strengthened on Mon), yet interestingly enough, the peso weakened o/n as USDPHP popped up +0.38% to 50.605 – Which technically puts the original trade view ITM (Ahem! On a spot basis at least
😊
). Still early days to be fair.

Still we are sitting at one year low lvls on USDPHP. It worth noting that whilst the alert signal has not been altered there are signs of some people around the area moving back to check on things, signs of things going back to "normal" – which to KVP is just incredible when there is talks of bubbling lava.

Yet if your entire net worth & lively hood is in the affected area, what else can you do?

Few of us really appreciate the level of optionality & 'good problems' that we have in our lives.

Gratitude is the gateway to success.

-
Good luck out there today & for the rest of the wk ahead

Wishing everyone a great, profitable start to the year. Best of luck in 2020, may it be your most magnificent yet

Namaste,

-KVP


**


On The Radar Today:
(Times would be SGT)

JP: Kuroda @ 08:30, M2 Money Stock, Machine Tool Orders
US: PPI, Empire State Mfg. Index, Crude Oil Inventories

FOMC's Harker & Kaplan at 00:00 & 01:00

EZ: Industrial Production, Trade Balance
UK: Inflation 1.5%e/p CORE 1.7%e/p, House Prices
You can access both of our platforms from a single Saxo account.