Footonomics by Jakobsen & Garnry #1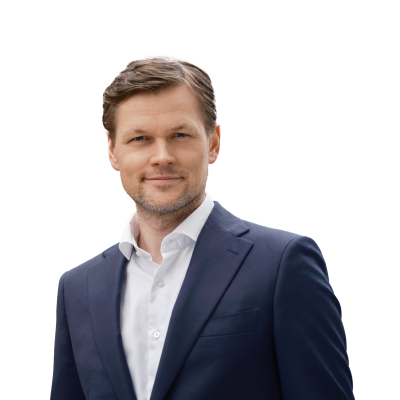 Peter Garnry
Head of Equity Strategy
Summary: Today's Footonomics is about Italy vs Turkey which are playing the opening match tonight in Rome on the old Olympic stadium. Italy wins on misery index, but in real life football one should never count out Turkey. On equities the match is between Enel and QNB Finansbank, which the Italian utility wins 2-1 on better equity fundamentals. Steen's and Peter's prediction is that Azzurri wins 3-1.
---
Match: Italy vs Turkey
Macro: The Italian job vs. Turkish Delight
On the Misery Index it is an Italian win (CPI + Unemployment + Budget deficit) Italy +21 vs. Turkey 33, but both pretty miserable…



Turkey is ranked 12th in the world on GDP (PPP) vs. Italy 11th, let us call that a draw.



Italy has the biggest amount of draws at 16 in Championship and according to The Analyst AI based statistical prediction Italy has a 7.6% chance of winning tournament vs. Turkeys 0.4% a big win for Italy in this category.





Best football quotes: Italy: -Andre Pirlo: "Manager Roy Hodgson mispronounced my name. He called me "Pirla" (A term used in Milan dialect which roughly translate to "dickhead") perhaps understanding my true nature more than any other manager)) vs. Turkey's Coach Faith Terim: "Statistics are like miniskirts because they don't show you anything" – A draw in my book…




(courtesy of Althea on fixed income) The question is whether Turkey will be capable of breaking Italy's strong defense, the bond market, with BTPS being oversubscribed at each auction as they offer the highest yield in the euro bloc. Do not expect Italy to move forward from their strong defense, which has not conceded a goal in eight straight games. Turkey needs to confide in its aggressive captain, Yilmaz, to score a goal and attract demand for the country's paper yielding more than 17%.
As this is the first Footonomics, we will briefly describe our take on equities during the tournament. We have selected the largest publicly listed company on market capitalization for each country. Each company is scored on growth, valuation, and return on equity, and the combined fundamentals will decide the outcome of the match in equities. See the whole list of companies below. One thing to note is that the list is typical European dominated by boring value stocks. The only countries/companies that smell of the future and growth are ASML (Netherlands), Allegro.eu (Poland), and LVMH (France).
Equities: Enel vs QNB Finansbank
Enel wins 2-1 over QNB Finansbank, as the Italian utility is cheaper on valuation (13.5 vs 56.3 on 24-month forward P/E ratio) and has a better return on equity (16.0% vs 14.0%). QNB Finansbank scores on a slightly higher expected growth rate (2.9% vs 2.6%).




Enel is like so many other European utilities doing a green transition away from the old oil and gas business. In 2019 more than half of the group's total energy generation came from renewable energy sources.


QNB Finansbank is operating under very difficult monetary and fiscal policies combined with the region's highest inflation. However, the 14.9% return on equity is quite impressive when compared to many European bank.
Access both platforms from your single Saxo account.
Disclaimer
The Saxo Bank Group entities each provide execution-only service and access to Analysis permitting a person to view and/or use content available on or via the website. This content is not intended to and does not change or expand on the execution-only service. Such access and use are at all times subject to (i) The Terms of Use; (ii) Full Disclaimer; (iii) The Risk Warning; (iv) the Rules of Engagement and (v) Notices applying to Saxo News & Research and/or its content in addition (where relevant) to the terms governing the use of hyperlinks on the website of a member of the Saxo Bank Group by which access to Saxo News & Research is gained. Such content is therefore provided as no more than information. In particular no advice is intended to be provided or to be relied on as provided nor endorsed by any Saxo Bank Group entity; nor is it to be construed as solicitation or an incentive provided to subscribe for or sell or purchase any financial instrument. All trading or investments you make must be pursuant to your own unprompted and informed self-directed decision. As such no Saxo Bank Group entity will have or be liable for any losses that you may sustain as a result of any investment decision made in reliance on information which is available on Saxo News & Research or as a result of the use of the Saxo News & Research. Orders given and trades effected are deemed intended to be given or effected for the account of the customer with the Saxo Bank Group entity operating in the jurisdiction in which the customer resides and/or with whom the customer opened and maintains his/her trading account. Saxo News & Research does not contain (and should not be construed as containing) financial, investment, tax or trading advice or advice of any sort offered, recommended or endorsed by Saxo Bank Group and should not be construed as a record of our trading prices, or as an offer, incentive or solicitation for the subscription, sale or purchase in any financial instrument. To the extent that any content is construed as investment research, you must note and accept that the content was not intended to and has not been prepared in accordance with legal requirements designed to promote the independence of investment research and as such, would be considered as a marketing communication under relevant laws.
Please read our disclaimers:
- Notification on Non-Independent Investment Research (https://www.home.saxo/legal/niird/notification)
- Full disclaimer (https://www.home.saxo/en-gb/legal/disclaimer/saxo-disclaimer)