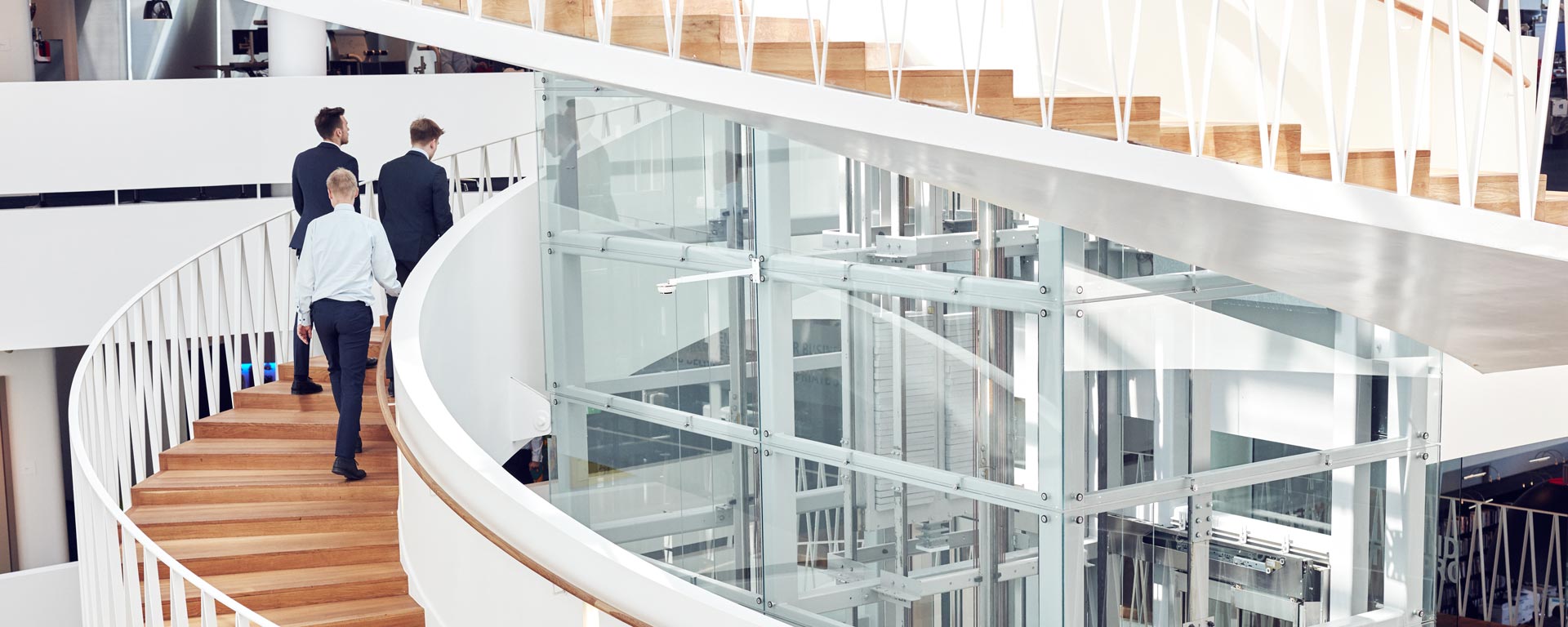 Kim Fournais
Founder and CEO
We founded the brokerage that was to become Saxo Bank in 1992. We started out on a shoestring with only €70,000 in capital and early on, we saw how the internet offered opportunities for a small brokerage to differentiate itself.

We knew we could not beat the marble palaces of Wall Street through direct competition; we could not impress people with our capital, and we did not have a well-known brand at the time.

But we knew we could build better technology and offer better services. At the same time, we had something few others had – a clear vision. We believed that access to global capital markets should not be the privilege of a select few. Everyone should have the freedom to control their investments and plan their savings to support their goals. For the past 25 years, we have looked at what opportunities and services were available to large financial institution and used cutting-edge technology to perfect, package, and scale the solutions and make them accessible to a wider audience.

To deliver on this vision we needed not only technology, we also had to be open for collaboration and partnerships.

Historically, banks and financial institutions have tried to develop products and technology to cover the entire value chain. We knew, we should not try to build everything for everyone. We had to be razor sharp on which parts of the value chain, we should focus on, and which parts we should collaborate with others to deliver.

Therefore, our business model has in fact been the same over all the years: we are a facilitator.

In the back-end, we source products, liquidity, and services from over 100 of the largest global banks and liquidity providers. Instead of competing with the largest global banks in building products, we decided to collaborate with them and focus on our core strength: we take the best products from the best providers and package them with state-of-the-art technologies and services.

In the front-end, we also work with partners. We onboarded our first partner bank in 2001, Banco Carregosa, who are still a partner of Saxo. Carregosa was the first out of the 120 partners we have today to use our technology and market access to service their end clients.

Another good example is the recently announced partnership with Banca Generali in Italy. Generali has a very strong brand and local footprint which we would never be able to build ourselves – at least not in my lifetime. By partnering with Generali, we get a unique access and distribution and our partners get state-of-the-art products, platforms, pricing and service and full value chain support. We call it Banking-as-a-Service (BaaS).

The power of openness

Our open approach has also allowed us to deliver a quite unique offering to our clients. To give an example, a couple of years ago we decided that we had to complement our offering with a digital investment service for clients asking "what should I do with my money?"
When we look at other financial institutions, their offerings for managed investments are usually centered around the bank's own investment funds and the banks own the entire value chain; they build and manage the funds, and distribute them, along with some kind of advice, directly to their own clients.

For us, that is a loud call for disruption.

We know our place in the value chain and rather than building our own funds and offering those to clients (and collecting the fees) like most banks do, we have stayed true to our vision and looked outside of Saxo Bank to find the best products from the best providers. With our digital investment solution, SaxoSelect, you can invest through "strategies" based on research from world-leading experts such as BlackRock, Morningstar, and Nasdaq. Our partners build strategies and provide the research for rebalancing of the portfolios. The trades are executed through Saxo and updated in the clients' SaxoSelect account automatically.

We know that we should not try to compete and match the high-quality research of these respected institutions. Instead we take a client-centric approach and collaborate, allowing us to offer our clients some of the best research in the market. It is a clear 'win-win-win' for our clients, our partners, and for Saxo, as a wide range of investors would not have had access to actionable investment opportunities based on this research had it not been for our digital solutions.

By being a facilitator, we are truly client-centric and we do not have an incentive to sell our own products - our interests are aligned with our clients' interests. We believe that our partner-oriented facilitator model is more relevant than ever. Technology allows for more transparency and regulation increasingly demands it; solutions that are not open and client-centric will not be allowed to thrive in the coming years.

Partnerships will become the next disruptive force in the financial industry

At the same time, more and more banks realise that the way forward is partnerships and technology sharing. Banks have traditionally built and owned all technology underpinning their entire value chains. These years, the value chain is being unbundled and to keep up with regulation and new technology, banks realise they must collaborate.

Clients have high expectations for their digital experiences and it is simply not realistic that all banks can build great technology solutions for all parts of the value chain. And perhaps more importantly. It is not feasible to do so. We know from different surveys that the average European bank spends more than 80% of its IT budget on the maintenance of legacy systems. That does not leave a lot of room for innovation, and it illustrates that the times when banks could build and own all technology and all parts of the value chain are over. Instead of building their own global capital markets engine, maintaining it, and keeping up with new regulation and market opportunities, banks can enter into a partnership with Saxo and use our technology and market access to service their end clients.

10 years ago many businesses built their own CRM systems. Today, no one would do that and everyone buys CRM systems "as-a-service". Similarly, the infrastructure in the financial sector is becoming an off-the-shelf product, where any adjustments can be applied directly and create value from day one. It is far more efficient and far more flexible.

However, simply buying software from the outside is not always a good solution. The financial industry is complex and highly regulated, and software providers might not always be able to navigate these waters in a fast and efficient way. That is why entering into partnerships with other financial institutions that can deliver their core competency as "banking-as-a-service" is a very relevant solution. A financial institution servicing its own direct clients and delivering "banking-as-a-service" is a partner "taking its own medicine" and therefore one that has the right incentives to keep up with technology, regulatory changes, etc.

From the beginning, we have collaborated and we have run an "open bank". These years, we see all forces coming together to support exactly that, and we are confident that we have some very exciting and defining years. The really good news is that when all banks no longer have to develop and maintain their very own products and systems, significant resources can be unleashed to deliver better services and products for clients.
You can access both of our platforms from a single Saxo account.