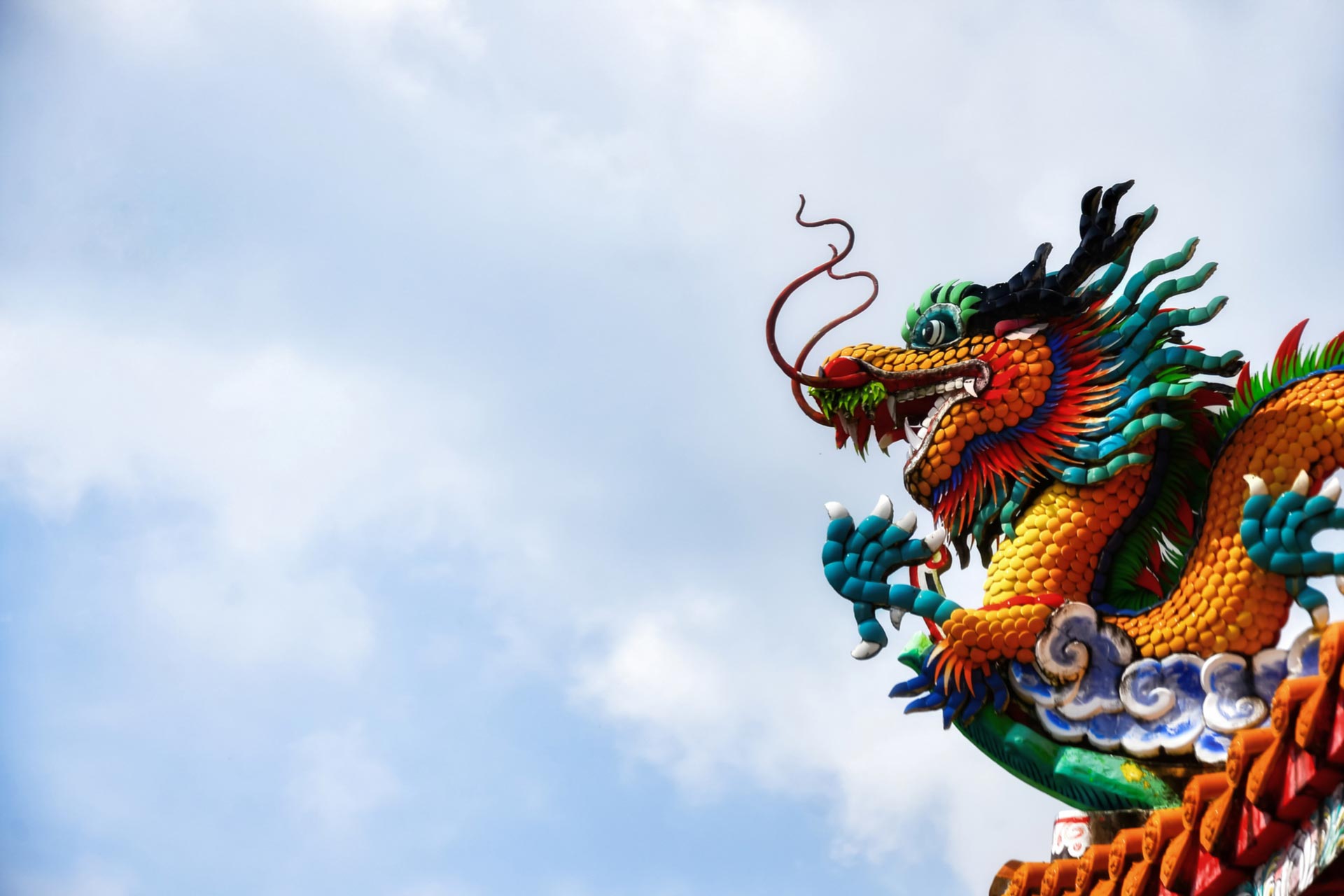 Macro Dragon: Does the Amazon belong to Brazil or the World?
Summary: Macro Dragon = Cross-Asset Daily Views that could cover anything from tactical positioning, to long-term thematic investments, think pieces, key events & inflection points in the markets, all with the objective of consistent wealth creation overtime.

---
(These are solely the views & opinions of KVP, & do not constitute any trade or investment recommendations. By the time you synthesize this, things may have changed.)
Macro Dragon: Does the Amazon belong to Brazil or the World?
Reflections of a Strategist…
Was on the podcast of a good friend & one of the best clear thinkers that KVP has come across yet – will flag when the podcast [Insert: Human] has officially launched. Part of our esoteric conversation touched on many things – yet the central theme was just how flawed we are as a species once you get above c. 150 people. The basic premise behind that these is, above that – skin-in the game, accountability & transparency start to fall off a cliff. When your sub 150, its easy to see if Billy is pulling his weight for the tribe as a whole. When your above that, Bily can easily sneak off & snooze in some bushes.


Point being, past a very small number of people (150 vs. the +7bn people on the planet), the incentives to work for the collective benefit of the group falls off a cliff. We are genetically wired to have our self-interests & out families self-interest first, then its relatives & friends, then its community/tribe, then maybe the village/town/city, then province/county/state then country. And obviously gender, ethnicity & other heritage factors also play a part in the complexity of trying to establish an equitable & egalitarian society.


We just don't have the bandwidth to deal with the complexities of our society, not even from a 1st order basis, let alone a 2nd & 3rd order basis. And here is an classic example, of how despite pockets of brilliances here & there across the globe (as well as across the history of humankind), generally speaking collectively as a species we tend to not focus on the true bottle necks & challenges that face the planet. If you want to be even more cynical, our focus & concerns are super trivial & selfish – "that's for their generation to figure out".



Lets take the Amazon. If someone was to ask you, does it belong to the indigenous people who have historically roots there dating back 100s of years. Or does it belong to Brazil, which is the current country that houses the Amazon. Most people would say the country (especially Brazilians

😊

), as well as likely alluding that more should be done to also make sure that the indigenous people have a stake or some kind of protected heritage rights to the land.


Now what if someone told you, the Amazon produces 20% of the oxygen in the world & we know that as much as people can survive without food & water, the ability to breath clean air is the number one basic right for life on the entire planet earth – and further that rainforest is being systematically destroyed under the new Bolsonaro a.k.a. "Mr. Sniffles" Regime.


Then in that case, does the Amazon really belong to Brazil or the World?


The point here is not to debate whether its really 20% or 10% or 30% (lots of various debate whether these figures are true or not & with the fake news these days, no surprise that it is tough for the average person to discern the signal from the noise), but that there is an obviously viable win/win solution whereby collectively it is in the interest of the world to make sure that the Amazon or a similar potential choke point of global like is not being systematically destroyed.


On one extreme, a peaceful & viable path would see the world, led by the likes of the Global Sovereign Wealth funds, UN, WB, AIIB & G7 paying the would be farmers on the grounds in Brazil to instead protect, nurture & grow an industry around protecting the Amazon & similar habits globally.


On the other extreme, KVP can see a future where instead of fictitiously invading a country for weapons of mass destruction (Yep the perpetual stain of death, destruction & pain of millions that George Bush & Tony Blair will have stamped all over the legacy), a consortium of nations is invading a country on the basis of saving the planet.


Interestingly enough, came across a recent Freaknomics podcast – The Simple Economics of Saving the Amazon Rainforest – that touches right on this issue & is a must listen for anyone serous about understanding skew, cost/benefit scenarios, potential trade construction & of course, social impact & sustainability investing.


Among some interesting facts highlighted such as Costa Rica & China pioneering reforestation & habit protection through economic incentives (basically putting price of on the future cost of the consequences of a lot of habit & vegetation to tourism, bio diversity, flooding, etc), over half of the Amazon being protected (2/3 of the Amazon being Brazil), also the lower the structural supply of the Brazilian farmers, the better it is for the US farmers – the conclusion from various works on the Amazon is that the Brazilian Government should be willing to take +$2-3bn to protect the forest, where as rich countries should be willing to pay up to $30bn – suggesting massive room for a win / win across the board.


So who's with KVP for starting a SPAC called "Breathe & Live", we'll raise $1bn to 5bn – turn around to the likes of the Norwegian Sovereign Wealth fund, get them to commit to paying us an annual subsidy for every acre of rainforest that we purchase, protect, police – all with the help of local buy ins (similar to African Parks) & all under our B&L SPAC.


We then leverage that $1-5bn by 5x (after all – we already have the offtake agreements in place & with SWFs at that), so now we are talking $5bn to $25bn of capital that we can put to work securing prime Amazon land that will be perpetually protected, along with that supply of oxygen, priceless biodiversity & one of a kind habitat.


And again, this could be first done on a "micro" scale say $100m to protect rainforests in Ghana & other West African countries, then using that template/platform to scale up & extend across the world. This may sound paradoxical, yet the biggest viable exponential movers for mitigating to eliminating the climate crisis are likely to come from two sources, China & AI.


The first has a class of one ability to focus nearly limitless resources & resourcefulness (capital, people, brilliant minds, scale & speed – that has likely never been seen in the history of our species), whilst the second is really humanities only sustainable hope to save us from ourselves (natural embed biases, DNA programing as well as inability to see the 2nd, 3rd & 4th order consequences of our actions on this planet), as well as more importantly to save the planet from ourselves.


Lastly there are two very close people in KVP's network who passions extend into conservation, eco-hacking & overall sustainability – both are super inspirational in their own paths & different ways that they contribute, one as an investor & philanthropist, the other as an entrepreneur. They have dedicated a good amount of their own families capital, time, expertise & resourcefulness in continuing to make a difference.


Make some time to check out the great works from the two sites below & if keen, reach out to see how you can get some skin in what really should be the ultimate game that we should be playing as a species. The long-term viability of a sustainable high quality level of life, across the globe for all species & parts of our connected eco systems.


Rainforest Trust – a bud in addition to being a principal sits on their board & is always keen on striking long-term partnerships & capital contributions. He also happens to be likely the most talented trader KVP has come across, a clear thinker & just a downright beautiful soul. Here is their twitter handle @RainforestTrust


Lionheart Agrotech – a bud, is founder & pioneering CEO of the Company, always on the look out for strategic partnerships (think land & regulatory access) & more capital as there is a lot of scalability in what is already underway. He also happens to be one of the sharpest individuals KVP has come across (ex. Credit Derivs trader, who actually understood what he was trading) & gets super geeky on all kinds of eco/bio-diversity hacks & carbon footprints optimization. Getting him started on sustainability is like getting KVP started on Macro.
-
To Keep In Mind Today
NZ: Inflation expectations

UK

:

BoE – obviously KVP thinks that the new gov. comments last month were either taken out of context or he is off his rocker if he things QE Infinity is not here to stay for a LONG time

EZ:

GER Factory Orders, IT IP

UK Construction PMI 57.0e 55.3p

US:

Challenger Job Cuts, Weekly Jobless Claims, Nat. Gas Storage
-
Start-End = Gratitude + Integrity + Vision + Tenacity. Process > Outcome. Sizing > Idea.
This is the way
KVP
You can access both of our platforms from a single Saxo account.