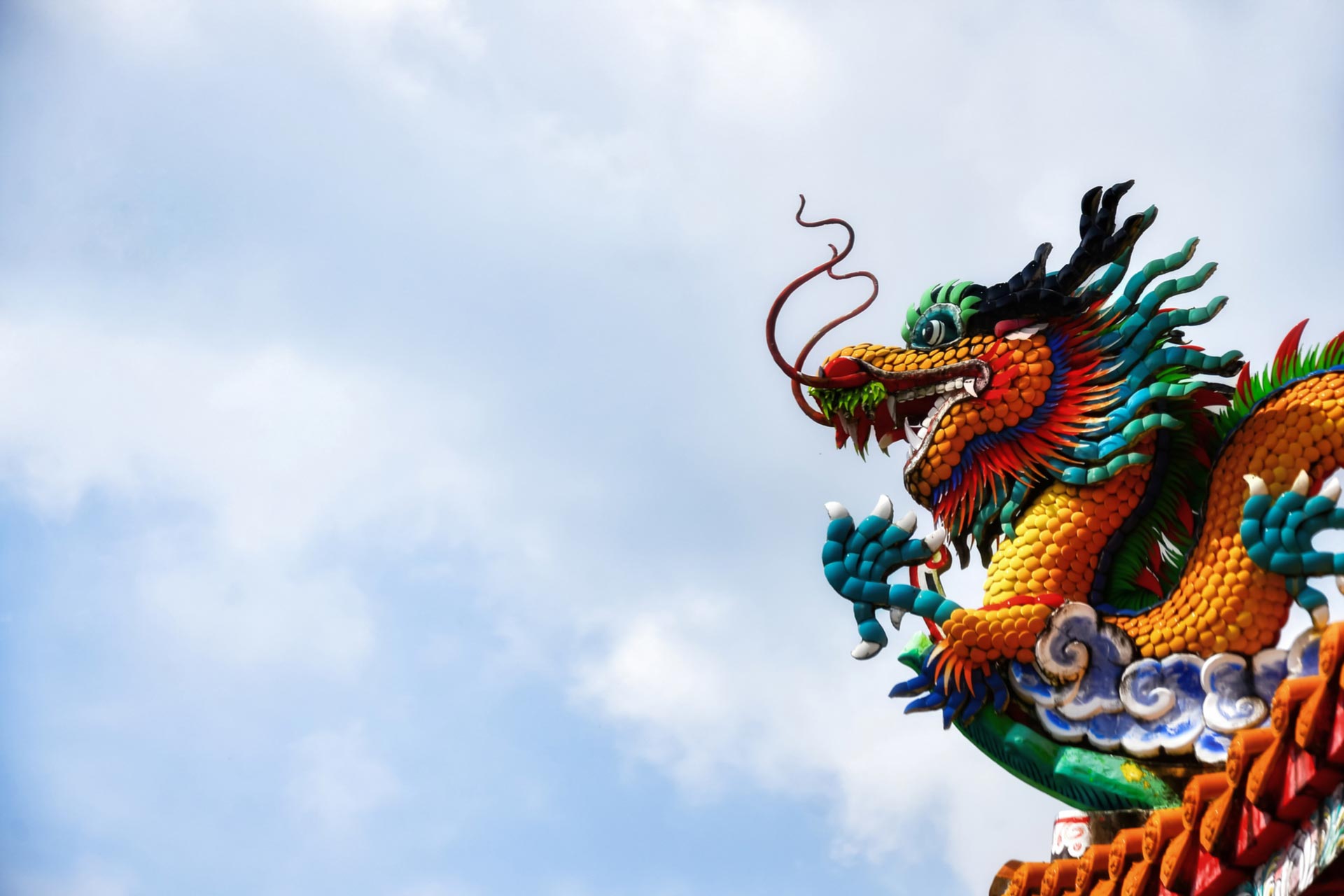 Macro Dragon: Biden = 264, Trump = 214... POTUS = 270, + Fed Thu Watch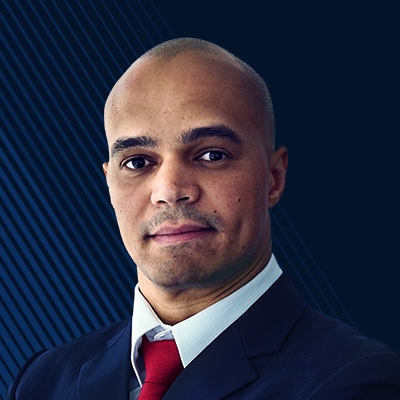 Kay Van-Petersen
Global Macro Strategist
Summary: Macro Dragon = Cross-Asset Daily Views that could cover anything from tactical positioning, to long-term thematic investments, key events & inflection points in the markets, all with the objective of consistent wealth creation overtime.

---
(These are solely the views & opinions of KVP, & do not constitute any trade or investment recommendations. By the time you synthesize this, things may have changed.)
Macro Dragon: Biden = 264, Trump = 214... POTUS = 270, + Fed Thu Watch
Top of Mind…
If you're a Global Macro Gal or Lad, you are most likely exhausted, tired, frustrated, elated & still somehow loving it all at the same time.


Last 24hr have seen more roller coasters than a Theme Park – which is saying a lot given the year that 2020 has been.


We started off with the market expecting a blue wave & quickly realized from Florida, that there was not going to be any surge for either candidates. Markets quickly then focused on a Trump victory, with the odds in the betting market at one point going to c. 80% for Trump vs. 20% for Biden. Fast forward to the next day morning in Asia & Biden is back on top!


And that's the presidential race… lets not even get to the Senate, where we may have to wait for a Jan 5th run-off in Georgia, where its KVP's understanding there is two seats up for grabs.


So as of this morning Asia c. 0945 SGT 0245 CET 2045 ET, it looks like Biden has the clear advantage at 264, with Trump at 214. The magic number for POTUS = 270. KVP is using the Associated Press calls, as they historically seem to have the most robust method & track record – Michigan & Arizona have been the game changers so far for Biden


Still there could be recounts & no doubt Trump will continue to make as much noise, & file as many suits as possible…


So we could still be in technically contested territory, yet look to markets on the lay of the land.


Overnight saw classic risk-on, with massive move in Tech as Nas-100 finished up +4.4% at 11,777 vs. SPX impressive +2.2% 3443, the dollar was weaker by a touch -0.16% 93.47 on DXY.


Energy – as called accurately as best pathway under either scenarios – flew c. +4% 40.87 for Brent & WTI 38.81. XLE (energy etf) was a disappointing +0.14% 29.57, yet think this will be one of the best performing etfs over the next 6, 12 & 18m.


For those that watch Bitcoin, we are above the

very important

resistance lvl of $14K, as it close up c. 2% o/n at 14,173. This opens us technically for $20K over 25% higher – KVP knows a lot of people that are going to be working on their retirement letters soon, as they have gone from so-so money to FU money. Still early days as they say… Feels like a lifetime that in 2017 we were in Zurich Switzerland talking about everything that is playing out in crypto today – serious time dilation. Title of Prezo was Bitcoin to USD100,000 we were c. $4-6K then & on the way to $20K… makes you think what KVP is thinking of the world 3yr from now… but hey, we digress…


Gold & silver were off at -0.33% 1909 & -1.3% 24.14 – again these are not about risk-off or on, but about the next fiscal or monetary stimulus measures.


Euro & Yen were pretty much unchanged, yet interestingly enough saw quite a bit of sterling weakness in both cable & EURGBP at -0.54% & +0.62%.


The intraday moves were massive – in particular on the bond side, UST futures closed up 0.64%, with the yields at one point at c. 0.9435% before closing on the lows of the day at 0.7629%. We are currently tighter in the Thu Asia morning at 0.7395.


So from the Dragon's perspective what can we say with a high degree of probability if the outcome is a Biden Victory (post contention) & Split Congress?



Geopolitics will be less volatile, more stable & constructive. We'll likely see a big US pivot back to RoW, as well as firmer rules of engagement with China. Net-Net big positive for EM & in particular Asia - & in particular there, North Asia – only part of the world that is likely to keep growing unhindered from Covid-19 resurgence in 4Q, vs say Europe or the US


Energy likely to be an interesting space, as Biden Admin should still be able to enact quite a few environmental rules & regulations that curb future shale supply by raising environmental & enforcement standards, as well as potentially make things more optimal for the clean tech space


Obviously the whole $7trn Green Tech Infra dream, is dead in the water if we get to early Jan Senate outcome & Reps still in control. For now the Senate is tied at 48 / 48, with 4 seats left (North Carolina & Michigan – leaning towards each party. And two seats in Georgia leaning towards Reps).


The weight of any action will again move back to the Fed & whoever Biden appoints as Treasury. The delta of YCC & negative rates coming sooner & at greater magnitude has increased. This is why to KVP being short US duration from a medium to long-term perspective is suicide.


Either way, once things settle (post contention bubble) – relief rally for Equities, yay no taxes if Dems don't control congress & also just mkt knows who they are dealing with. Plus big tech continue to be monopolies at least until 2022 or 2024. And we will see vol compression return, as well as the USD grind lower (KVP loving AUD, NZD, NOK, MXN, BRL, RUB, CAD, GBP to the upside for the Strategic book, yet think also near-term we could see a big pop).


Infra/Industrials & cyclicals in general should see quite a bit of shine come off – as should clean tech – before we get a better picture of what a Biden administration can still do there with a split congress. I.e. The US needs a relief-stability package first, before we can even talk infra. Clarity here may not fully come through until Jan.



Could still theoretically get a sleeping blue sweep come Jan.


And of course, if it ends up going back to Trump. Then more of the same of what we have already seen. Not great for EM & China. Devastating for clean tech (TAN etf & the likes), not as bullish for cyclicals (yet would still think we get some kinda of a bill – yet with Reps in Senate everything will be like diluted, smaller & slower… think… classic European response.


Interestingly enough – the "best" outcome for asset-class inflation is the Dems getting congress & Trump getting the WH.


Then you get no taxes & you likely get +4-10trn in stimulus & infra spending, in that environment it will be easier to tell you what goes down (USD & volatility) than what goes up (pretty darn everything else).


Lastly watch the Fed today, they may indicate that they were once again expecting more fiscal response by now & could be willing to commit or signal they could commit to more purchases – we are seeing a record supply in UST in 4Q.


Remember its not about being right or wrong overtime, it's the magnitude of the amount of money you consistently make overtime being much greater than the amount of money you lose. Don't get hung up around outcomes, stick to the process, calibrate, reflect & move on.



Profitable trading & positioning everyone.
-
Start-to-End = Gratitude + Integrity + Vision + Tenacity. Process > Outcome. Sizing > Idea.
This is the way
KVP
You can access both of our platforms from a single Saxo account.