Credit Impulse Update: The party is over, France's GDP is out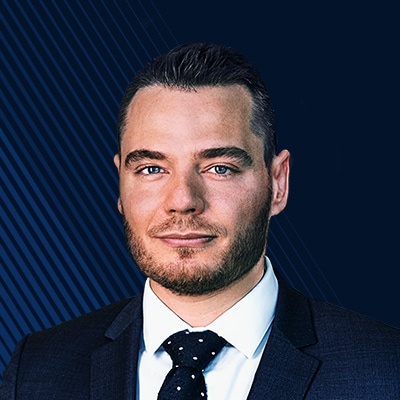 Christopher Dembik
In our last note about the French economy published in March 2018, we warned against the risk of economic slowdown as a result of contraction in credit impulse and higher rates and higher oil prices. The latest statistics, especially Q2 GDP growth that was out today at 0.2%, seem to confirm this risk and the fact the peak in growth during this cycle was reached in Q4 2017. We expect a pronounced economic slowdown this year with a growth rate around 1.6%-1.7%, which is way below the government's target (2%). Actually, the biggest threats will start to materialise in 2019, potentially leading to a sharper downturn. We identify three major risks: the potentially negative reaction of financial markets to monetary policy tightening, rising protectionism and the likely increase in oil prices due to the lack of investment in this sector in recent years.

Leading indicators point to lower growth

The growth rebound from 2014 was largely fuelled by strong credit pulse (highest point of 3.9% of GDP reached in Q2 2015) which happened concomitantly with a miraculous alignment of stars for the economy (low rates, low oil prices and weak euro). Now that this impulse has turned down (our proprietary credit impulse comes out at only 0.4% of GDP in Q2 2018), the direct consequence we can expect is a negative shock on confidence, domestic demand and, ultimately, growth.
Explanation: The Credit Impulse indicator developed by Saxo Bank leads economic activity by 9 to 12 months. It represents the flow of new loans issued by the private sector as a percentage of GDP. France's credit impulse is calculated using credit data from the Bank of France and data on economic activity from INSEE.

In addition, lower PMIs since the beginning of the year tend to confirm the low-growth scenario. For the first time since September 2016, the contraction of new export orders in July is a warning sign that should not be overlooked. It seems that the French economy is starting to feel the adverse effects of rising NEER, which is close to its 2009 peak, even though REER remains relatively low.
We also foresee that a lasting level of a high unemployment rate, reflecting the persistent mismatch between business needs and jobseekers' qualifications, will constitute a negative factor for consumption. Long-term unemployment increased 7% YoY, while the rate of people who have been jobless for less than a year is declining, which confirms the need for the reform of vocational training promoted by the government. However, it is expected that virtuous effects will take several years to materialise in the labour market.

The Macron effect tends to disappear

In previous months, we talked a lot about the Macron effect. As a matter of fact, it is fading as fast as it appeared. There has been a sharp decline in consumer confidence, partially driven by the negative impact of the government's fiscal measures, a collapse in the approval rate and lower business confidence from its Q4 2017 peak, though it seems to be more resilient than consumer confidence.
Back to normal for the French economy

In a way, France's growth is back to a more normal level taking in consideration its economic fundamentals and its level of potential growth, which is estimated at 1.25% by the Treasury for the period 2017-2020. Basically, a key problem of the French economy is that its recovery was slightly desynchronised with the global economic cycle. It started later than in most European countries and, thus, might be shorter since France will be hit at the same time that the other countries when the next downturn, that could take place in 2020 in the US, will happen.

From 2019, France will face major headwinds: lower global trade, as indicated by leading indicators, such as YoY South Korean exports, and likely higher oil prices as a consequence of under-investment in this sector in recent years. To sum up, France's optimism that emerged one year ago did not last long. Unfortunately, France's World Cup win will not bring any support to growth.
You can access both of our platforms from a single Saxo account.