FX Update: FX volatility will return, but what's the catalyst?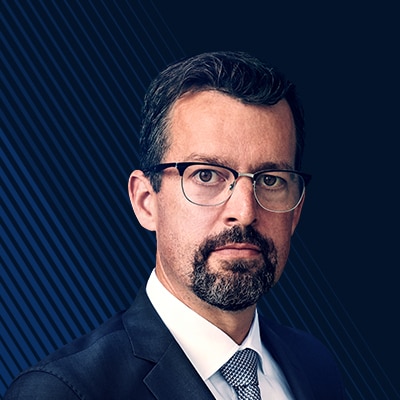 John Hardy
Head of FX Strategy
Summary: The currency market seems at a loss for compelling themes to drive new trends as it seems every new little brief probe in one direction or another is subject to near immediate mean reversion. This will not sustain forever, and we suspect volatility will return with a vengeance eventually, but it is difficult to eye any near-term catalyst that will lift the current passivity in exchange rates.
---
Yesterday was a microcosm of the kind of action that has plagued this market in recent weeks, with the USD pushing back lower after having just made a modest break attempt higher in places, while sterling did the opposite, going from weakness to a sudden one-off surge in strength after just having broken important support in key pairs. This despite no real positive catalyst for the pound as the EU Brexit negotiator Barnier made it clear that UK banks will not be granted passports to the EU financial system.
The sterling move looks a bit more decisive and interesting in EURGBP terms on the high momentum rejection of the recent spike higher. As for the US dollar, we are so mired in choppy price action that it is nigh impossible to hang our hat on the significance of any one-day move as we await extension in either direction. For the longer term perspective and outlook for the USD, have a look at an excellent debate between David Rosenberg and Stephen Roach on the fate of the US dollar with valid points on both sides of the argument. As for my part, given passivity in FX to broader risk-on, risk-off developments, I am mired in a short-term clueless, long term very bearish conviction for the USD in real terms (i.e., eventual inflationary outcomes) with a bit less conviction for the outlook for the USD in exchange rate terms, but with a similar longer term direction (beyond 2020). Our quarterly outlook is just about to drop, but I will soon pen some further thoughts on the outlook for the US dollar, especially how the US election is arguably USD bearish but why there may be a delay in the market expression of this outcome.
Chart: EURGBP
Sterling mounted a comeback yesterday despite EU Brexit negotiator Barnier's latest rejection of the UK plan for its banks' access to the EU post-Brexit. The move lower was a sharp direction change and did reverse back below the most recent pivot highs around 0.9080, but it is tough for bears to read this as a significant move technically unless the pair fully pushes back down through the 0.9000 level. In the weekly perspective, this would also mean a bearish weekly shooting star candlestick. Stay tuned.
HUF: a microcosm of the "brave new world" of FX?
Back in April, I penned an update called "The coming brave new world of FX trading" in which I pondered whether FX could take on added import and volatility in a world in which virtually all countries have seen their central banks taking the policy rate to zero or slightly negative and eventually all likely controlling their yield curves. In short, these policies prevent price discovery in bond markets and differentiation, or even shock-absorption across countries by developments in yield spreads. In that environment, I argue, the motor for exchange rates could be the combination of current account considerations (taking on added import because the lack of differentiation of interest rates means less interest in capital chasing yields) and especially relative real interest rate developments. The latter will take on added importance as fiscal authorities efforts, MMT and otherwise, to boost the economy will be tamed not only by inflation, but through exchange rate considerations. On that note, it is worth considering a country like Hungary and whether it could serve as a sort of guinea pig for this theme in coming quarters.
The Hungarian forint faces a number of risks from here. First is the that the country is left out in the cold in the EU's new 7-year budget for 2021-27 for its violation of EU principles of governance and freedom of the press. Second, the MNB, Hungary's central bank, cut its policy rate an admittedly trivial amount of 15 bps to 0.75% at its meeting last week, a move that nonetheless served as a catalyst for a significant leg of HUF weakness as it took the market by surprise relative to the bank's previous stance. The MNB has claimed that it will only use QE as a policy tool "to the extent needed" to support the economy. Third, Hungary's formerly significant current account surplus from 2012 until 2018 has since eroded to a small deficit. That brings us to fourth, the fact that before the Covid19 pandemic, the forint was already suffering a bit for its highly negative real rates, as CPI rocketed north of 4% while the deposit rate is 0% . Given those factors, Hungary's maneuver room for making policy is highly constricted and it will be interesting to see how the market treats incoming inflation data, the final shape of the MFF (EU 7-year budget) and any attempt by the MNB to move into QE to, for example, accommodate further populist-inspired fiscal outlays from the Orban government. Hungary could prove a test bed for the Brave New World of FX principles.
The G-10 rundown
USD – as noted above, many USD charts marred by directionless mean reversion and the return to weakness yesterday already yielding to today's bounce. Interested in the jobless claims and June payrolls numbers tomorrow as well as the trajectory of the Covid19 outbreak – especially whether the ramp in case count is followed by a ramp in mortality numbers – so far there has been a thankfully large disconnect.
EUR – the euro not cutting a strong profile today and some of this may be down to concerns for the tourist season and news that it will be keeping US tourists away for now due to the accelerating numbers in the US.
JPY – the yen doing surprisingly well given the late surge in risk sentiment and second day of rather heavy selling of long-dated safe-haven treasuries. Perhaps most technically pivotal soon is EURJPY around the 200-day moving average below 120.00 for a relative test.
GBP – sterling has snapped back aggressively against the euro and even USD to a degree, though it is EURGBP that looks most ready to possibly post a technical reversal in the pound's favour..
CHF – EURCHF is grinding lower and the SNB may have to fall back to the 1.0500 defense again – tough to put a narrative on the driver here.
AUD – AUDUSD rebounded off the lows yesterday but today's gains have been quick to fade – continues to look passive to risk sentiment swings, including importantly in metals prices.
CAD – USDCAD reversed lower after breaking a minor local resistance level – important support down into 1.3500 zone ahead of the range lows lower still.
NZD – little to differentiate the kiwi here as AUDNZD fibrillates without conviction and could still head back for a test of the 200-day moving average. Broader NZD may proved capped by the RBNZ's clear willingness to intervene after the latest RBNZ meeting.
SEK – interesting to see the lack of reaction in EURSEK to a Riksbank today declaring an expansion of its QE purchases to SEK 500 billion and a readiness to move to negative rates if deemed effective (although they forecast a zero rate for the foreseeable future). Still, SEK underperformed against NOK - possible reversal there.
NOK – EURNOK made a recent feint toward resistance recently but never really threatened 11.00 as risk sentiment has staged a strong recovery and oil is bid again, taking EURNOK sharply back lower within the range. The 200-day moving average is the structural focus on that chart – having now drifted higher to above 10.51 from the test in early June below 10.45.
Upcoming Economic Calendar Highlights (all times GMT)
1215 – US Jun. ADP employment change

1400 – US Jun. ISM Manufacturing
You can access both of our platforms from a single Saxo account.