FX Breakout Monitor: USD strength broadening, a gathering storm?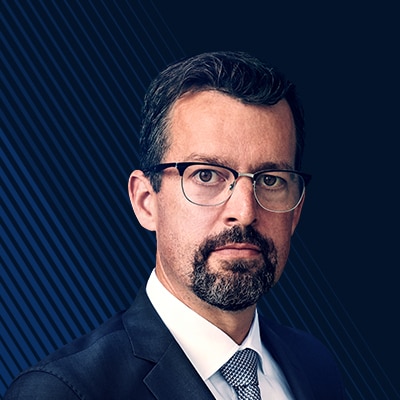 John Hardy
Head of FX Strategy
Summary: After zigs and zags, the US dollar is showing its broadest strength in recent memory today – actually breaking higher in places and threatening to do so elsewhere. By early next week we should know if something is brewing here.
---
For a PDF copy of this edition, click here.


More whiplash intraday for JPY traders after this morning's rally turned tail and then some later in the session, as gold prices dumped and the longer US treasuries finally sold off a bit. US dollar strength was prominent across the board, sending the greenback to new highs against some EM and now not far from a breakout versus CAD and the EUR and elsewhere in G10 as well. Still, we need to see another leg of directional momentum higher in the big dollar to suggest something bigger is afoot here.
Elsewhere, sterling sagged badly on the day, and we've got headline risk coming hot and heavy ahead of the weekend. Does a long delay actually provide further pressure on GBPUSD if the fear is that an extension of uncertainty works against the UK's favour?
Breakout signal tracker

Our EURAUD short could just make the grade if risk appetite makes a comeback – next key event risk and decider for the position likely next Tuesday's Reserve Bank of Australia decision. We are looking for long USD candidates for early next week if the USD punches through higher here.
Today's FX Breakout monitor

Page 1: Note the proximity to breakout levels in EURUSD and USDCAD and even GBPUSD for starters (more on the last of these below). We like AUDNZD longs on a break higher from here, but already have long AUD exposure and would like a look at the RBA next Tuesday first. EURCHF continues to run lower and is below the critical 1.1200 level – is some of this on the Brexit uncertainty and sterling backup of the last couple of sessions?
Page 2: NOK suffering a bit on the weak oil prices today, with NOKSEK mulling punching through lower. Elsewhere, EM is under pressure against the big US dollar and precious metals are as well – silver on the cusp of interesting level at 15.00 (see below) .
Chart: GBPUSD

GBPUSD looks in trouble of a thorough breakdown if a non-May deal approval leads to the risk of a longer delay and the pair is closing the week or trades early next week below 1.3000.
Chart: XAGUSD

Gold and silver had very ugly sessions today, with silver closer to a pivotal level – the psychological and actual support level for both our short- and longer-term breakouts at 15.00. Note the 200-day moving average as well. A break could lead to a full probe into the cycle lows of 14.00.
REFERENCE: FX Breakout Monitor overview explanations

The following is a left-to-right, column by column explanation of the FX Breakout Monitor tables.

Trend: a measure of whether the currency pair is trending up, down or sideways based on an algorithm that looks for persistent directional price action. A currency can register a breakout before it looks like it is trending if markets are choppy.

ATR: Average True Range or the average daily trading range. Our calculation of this indicator uses a 50-day exponential moving average to smooth development. The shading indicates whether, relative to the prior 1,000 trading days, the current ATR is exceptionally high (deep orange), somewhat elevated (lighter orange), normal (no shading), quiet (light blue) or exceptionally quiet (deeper blue).

High Closes / Low Closes: These columns show the highest and lowest prior 19- and 49-day daily closing levels.

Breakouts: The right-most several columns columns indicate whether a breakout to the upside or downside has unfolded today (coloured "X") or on any of the previous six trading days. This graphic indication offers an easy way to see whether the breakout is the first in a series or is a continuation from a prior break. For the "Today" columns for 19-day and 49-day breakouts, if there is no break, the distance from the current "Quote" to the break level is shown in ATR, and coloured yellow if getting close to registering a breakout.

NOTE: although the Today column may show a breakout in action, the daily close is the key level that is the final arbiter on whether the breakout is registered for subsequent days.
You can access both of our platforms from a single Saxo account.