FX Breakout Monitor: Interesting setups for next week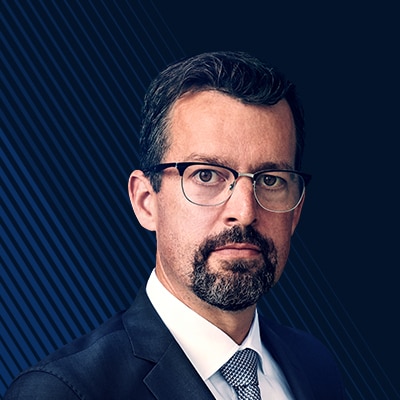 John Hardy
Head of FX Strategy
Summary: Today is a bit of a snoozer outside of SEK eyeing historic lows versus the US dollar into the weekly close and ahead of next week's Riksbank meeting. Next week's setups are interesting in many USD pairs – but the main currencies struggling to sustain direction lately as we await outcomes for Brexit and US-China negotiations.
---
For a PDF copy of this edition, click here.



The currency market is trying to avoid drama ahead of the weekend, even as we have seen a notable souring in equity markets that in the past has driven a bit more volatility in currencies. It feels that traders don't want to commit directionally ahead of pivotal developments like the outcome of US-China trade negotiations and the endgame – or delay – of Brexit into the March 29 Article 50 deadline.
SEK has been an exception, trading to remarkable lows ahead of next week's Riksbank meeting, which could prove pivotal, depending on whether the central bank comments on the recent currency weakness and whether this has any impact on guidance.
Breakout signal tracker

Our list of recently highlighted signals, with examples of how to trade these. Next week we'll be looking at potential for fresh USD breakouts if USD strength continues.
Today's FX Breakout monitor

Page 1: USDJPY neither wants to follow through higher after teasing 110.00 and a break higher, nor does it want to reverse – keeping everyone guessing. EURJPY also lacking the kind of volatility one would expect with the sudden weakness in risky assets and firm tone across bond markets. AUDUSD trading just below the break signal as of this writing – we will revisit this on Monday (see more below). NZDUSD also close to a breakdown level as of this writing – a mere 0.3 ATR away from 0.6732.
Page 2: SEK pulling back from its intraday extremes of weakness – perhaps down to NOKSEK selling flows after Norwegian GDP data today. In fact, NOK weakness now sufficiently profound that EURNOK is pressing near 19-day highs, though the technical there don't favor a breakout setup, given the long slide from the 10.05+ top.
Chart: AUDUSD

All of the USD/commodity dollar pairs show a similar technical setup and are close to new 19-day USD high closes from the prior, fairly major pivot. AUD is the closest to a downside break here at current prices and we will follow up early next week for prospects towards 0.7000 and even new lows – possibly posting on our tracker, where it would join AUDCAD on the short side. The difficulty here is that we find ourselves still embedded in the longer term range and waiting for the very important news from US-China trade negotiations – so will a break in either direction extend for very long before then?
REFERENCE: FX Breakout Monitor overview explanations

The following is a left-to-right, column by column explanation of the FX Breakout Monitor tables.
Trend: a measure of whether the currency pair is trending up, down or sideways based on an algorithm that looks for persistent directional price action. A currency can register a breakout before it looks like it is trending if markets are choppy.


ATR: Average True Range or the average daily trading range. Our calculation of this indicator uses a 50-day exponential moving average to smooth development. The shading indicates whether, relative to the prior 1,000 trading days, the current ATR is exceptionally high (deep orange), somewhat elevated (lighter orange), normal (no shading), quiet (light blue) or exceptionally quiet (deeper blue).

High Closes / Low Closes: These columns show the highest and lowest prior 19- and 49-day daily closing levels.

Breakouts: The right-most several columns columns indicate whether a breakout to the upside or downside has unfolded today (coloured "X") or on any of the previous six trading days. This graphic indication offers an easy way to see whether the breakout is the first in a series or is a continuation from a prior break. For the "Today" columns for 19-day and 49-day breakouts, if there is no break, the distance from the current "Quote" to the break level is shown in ATR, and coloured yellow if getting close to registering a breakout. NOTE: although the Today column may show a breakout in action, the daily close is the key level that is the final arbiter on whether the breakout is registered for subsequent days.
You can access both of our platforms from a single Saxo account.