Dovish expectations as ECB struggles to hit inflation target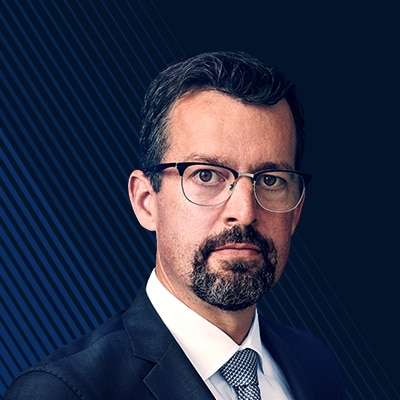 John Hardy
Head of FX Strategy
We noted in the March 7 Morning Call that this market is extremely vulnerable to "headline risk" on trade issues, and that risk was at work once again yesterday: after the Cohn resignation, risk appetite was in the dumps, but then late Wednesday White House press secretary Sanders told reporters that the new tariff policy could exempt Canada, Mexico, and other countries on national security grounds.

While this brought immediate relief to global markets, we need to be wary of the initial reaction. If US defense allies are excepted from the rules, but others – notably China – are not, then this looks like a more targeted and hostile set of tariffs and could elicit a strong response. China dished out its sternest warning to date, as a minister said that in the event of a trade war China "will make the necessary and justified response."

Yesterday's Bank of Canada outing ticked the dovish box, but was not particularly forceful relative to expectations as growing concerns on the trade front were noted, as was a wait-and-see stance on what recent macro-prudential rules aimed at Canada's housing bubble would mean for the economy. But then the potential exceptions to Canada from the US tariffs saw strong support for CAD coming in as USDCAD was teasing back toward the pivotal 1.3000 area yesterday.

There are strong longer-term reasons to fear a housing correction in Canada, but for now Canadian rates remain steady and continue to signal that the Bank of Canada will hike again, with about one and a half hikes priced into the forward curve.

Today we have the press conference by European Central Bank president Mario Draghi as the chief focus. We all know that Draghi will attempt to be as dovish as possible as the stronger euro, weak inflation numbers, the threat of Trump's trade tariffs, and the Italian election all point to major challenges for the ECB in reaching its inflation goal. But could Draghi try to clear the dovish bar somehow, perhaps with an attempt to weaken the guidance that the ECB is on a "pre-committed" path as the September timeframe approaches for cessation of all asset purchases? The internal debate on the governing council must be getting rather heated at this point.

Crazy trade numbers from China (exports growing 44.5% year-on-year) beggar belief, but are certainly embarrassing for China's position as it faces off with the US over trade issues.

Chart: EURUSD

EURUSD recently rejected an attempted break through the range low, and the rally has tested much of the range back toward 1.2500. Draghi will do his best to avert a new high for the cycle, but that may be difficult if the global market mood continues to brighten.
The G-10 rundown

USD – if risk appetite remains stable here, the USD focus eases until tomorrow's employment report as the Average Hourly Earnings data point for January was given credit for aggravating the volatility in early February. A weaker than expected number and downward revision to the February data would be a big shocker – particularly to US Treasuries. It might even reinvigorate a new attempt at the Goldilocks trade.

EUR – as noted above, the question remains whether Draghi can clear the bar on dovish talk given the fairly well-established forward guidance. We're watching political signals from Merkel and Macron as they will meet as soon as next week.

JPY – I tweeted a chart of USDJPY yesterday, noting some bullish divergent momentum, but to get better confirmation of this we would need to see a strong close for the week after the US jobs report and rise above 106.50 or even more in USDJPY. Bank of Japan up tonight unlikely to produce much guidance besides wanting to stick to plan until the inflation target comes into view.

GBP – EURGBP shied away from local highs ahead of the ECB press conference today. Noting stories here and there of banks pulling up stakes and shifting significant operations to the mainland. Interesting to note Italian Lega leader Salvini demanding that UK be given no penalties on trade, and the Belgian finance minister was also out recently arguing for a good deal for the UK. The Merkel/Macron talks could produce a big pivot on Brexit as well.

CHF – the franc weaker on the strong return of risk appetite and exceptions on US tariffs. Much closer to the top of the cycle now in EURCHF than the recent lows.

AUD – AUDUSD recently rejecting the downside jab, but hasn't rallied enough to shift momentum forcefully back higher. The Reserve Bank of Australia's's Lowe noted concerns on tariffs yesterday, and we have been surprised that the AUD hasn't seen more fallout from recent trade war fears.

CAD – Canada whipsawed by conflicting developments yesterday. If the 1.3000 cap remains in place in USDCAD, a consolidation could target 1.2750, but the we look for further upside risk if the market mood sours again.

NZD – market clearly lacks inspiration for the moment.

SEK – great article from Bloomberg on the frustrations for the Riksbank as inflation refuses to rise with sufficient vigour despite Sweden's economy clearly maxing out in growth potential terms.

NOK – disappointing action in crude oil sees NOK lower, with EURNOK getting "squeezy" soon if it pulls much above 9.70.

Upcoming Economic Calendar Highlights (all times GMT)

• 12:45 – ECB Announcement
• 13:15 – Canada Feb. Housing Starts
• 13:30 – ECB Draghi Press Conference
• 13:30 – Canada Jan. Building Permits
• 13:30 – US Weekly Initial Jobless Claims
• 20:50 – Bank of Canada's Lane to Speak
You can access both of our platforms from a single Saxo account.