Work-from-home stocks are set for long-term growth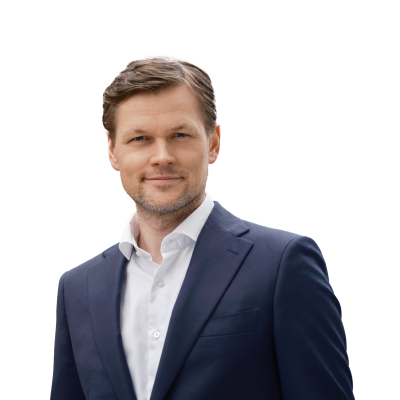 Peter Garnry
Head of Equity Strategy
Summary: Covid-19 has led to an acceptance of working from home and altered our behaviour for certain leisure activities and health care checks. In this equity note, we discuss these emerging trends and look at a basket of 12 stocks that could potentially benefit from them. The basket is already up 118% this year, reflecting the large demand from investors.
---
In our research note 'Is your portfolio ready for the online future?' we highlighted a large basket of stocks offering exposure to the rising trend of the online economy. Here, we'll focus on work-from-home-related stocks and take a look at the outlook for this emerging trend.

The Covid-19 pandemic catapulted society into the future in terms of more flexible working conditions and the ability to work from home. With no good vaccine on the table yet, societies are forced to maintain social distancing, limiting the demand for workers' presence in the office and changing our habits around health care checks and leisure activities. The table below shows 12 US-based stocks offering exposure to the work-from-home trend, as well as these new leisure and health care activities. It's not exhaustive, and some may wonder why stocks such as Microsoft (with its Team product) or Facebook, with its video conferencing and Workspace products, are not on the list. The short answer is that we want to highlight the most direct exposure possible and Microsoft and Facebook get the majority of profits from their core businesses in operating systems and online advertising.

| | | | | |
| --- | --- | --- | --- | --- |
| Name | Industry | Mkt. cap. USD mn | FCF yld (%) | Sales growth (%) |
| Zoom Video Communications Inc | Software | 71,200 | 0.5 | 88.39 |
| Slack Technologies Inc | Software | 16,122 | -0.18 | 57.39 |
| Dropbox Inc | Software | 9,322 | 4.11 | 19.37 |
| DocuSign Inc | Software | 38,381 | 0.12 | 38.95 |
| RingCentral Inc | Software | 24,906 | 0.04 | 34.03 |
| Citrix Systems Inc | Software | 17,195 | 5.71 | 1.23 |
| Box Inc | Software | 2,705 | 2.84 | 14.44 |
| Atlassian Corp PLC | Software | 46,187 | 1.15 | 37.36 |
| Crowdstrike Holdings Inc | Software | 24,335 | 0.41 | 92.7 |
| Five9 Inc | Software | 7,205 | 0.41 | 27.3 |
| Fastly Inc | IT Services | 8,751 | -0.68 | 38.67 |
| Teladoc Health Inc | Health Care Technology | 17,728 | 0.35 | 32.4 |
Source: Bloomberg and Saxo Group
* FCF yld is free cash flow yield measure by 12-month trailing free cash flow relative to current enterprise value.
The basket of stocks is generally priced above the current general market valuation, with an average free cash flow yield of 1.23%. On the other hand the group is growing fast, with 12-month trailing sales y/y up 40% on an equal-weight basis. Evidence of the faith investors are showing in the work-from-home trend is the total return year-to-date, which comes out at 118% (equal-weight) for this group. The basket of stocks has also significantly outperformed the S&P 500 since 2015. The main question that investors should ask themselves is how likely it is that the trend continues? Mark Zuckerberg recently suggested that half of Facebook's employees could do their work outside its offices over the next 5-10 years. Twitter has actively adopted an infinity policy on work-from-home making it possible for employees to choose their own working life. Our view is that the work-from-home trend will continue as many companies will allow employees to have mixed working schedules, shifting between being at the office and working from home. This will underpin demand for remote technology solutions over the coming decade.
The key risk for this basket is of course rising interest rates, which could hit valuations hard and thus set in motion a sharp correction in these stocks. With a free cash flow yield of 1.23% the valuation is aggressive and leaves little margin of safety for any deviations for the current discounted trend. The production and quick global rollout of a Covid vaccine is another key risk as it could cause a rollback of the work-from-home trend before it has fully established itself.
You can access both of our platforms from a single Saxo account.