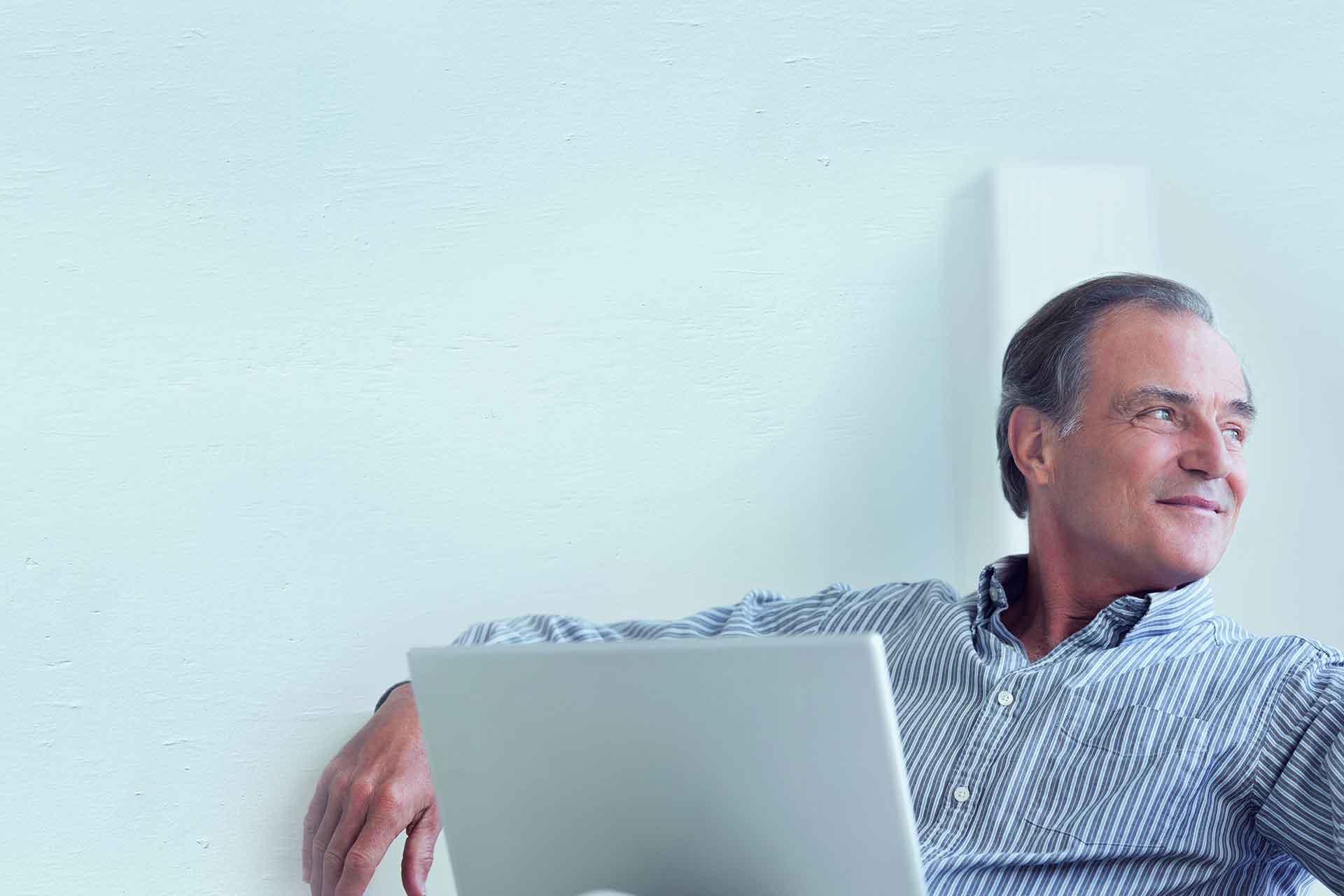 Saxo Morningstar Moat USD Q4 2020 commentary
| | |
| --- | --- |
| Instruments traded | Stocks |
| Asset classes | Global equities (excluding emerging markets) |
| Investment style | High quality stocks offering attractive dividends |
| Dividend Yield | 1.9% |
| Quarterly return | 50.6% (net of fees) |
| Annualised volatility (since inception) | 23.8% |
Market overview
Who would have thought we'd be here, in early 2021, with peak global COVID-19 cases, a terribly weak economy, and near-record high markets. For humanity, we are gladly waving goodbye to 2020, but for markets we have endured a period of surprising benefit. Global stocks, corporate bonds, real estate, gold, commodities, and even bitcoin have all moved forward and delivered positive performance.
In this regard, the final three months of 2020 was a strong one by historical standards—which did have some substantive developments. It is a clear case of market participants looking over the horizon, with the vaccine rollouts combining with a perception of greater political stability. The wave of "good news" comes with many fascinating and constructive sub plots. One of the most interesting happened in the fourth quarter of 2020, where small-cap value stocks bucked a multi-year trend to join the winner's list. This was partly marked by President-elect Biden's victory (the so-called blue wave) but is also a vision for life after lockdowns—with the reopening of the economy considered a positive for economically-sensitive and cyclical stocks. Company defaults and bankruptcies also remain low globally, defying the doomsayers, supported by record stimulus and the cheapest borrowing rates ever seen. This last point cannot be underplayed, with corporate bond spreads tightening to the lowest levels in history, perhaps reflecting expectations that a return to economic normality is still a long way off on the horizon.
Here are some of the fourth-quarter and full-year 2020 highlights:
Global stocks rose meaningfully in the fourth quarter, finishing 2020 with healthy overall returns given the circumstances. At year-end, the U.S. market had rallied as much as 70% from March lows.
Dividend stocks bounced back strongly in the fourth quarter but lagged the broader market for the year. Likewise, emerging-markets stocks outperformed developed markets during the fourth quarter.
Despite a fourth-quarter rally, energy stocks were the worst-performing sector for the fourth consecutive year. At the other end, consumer cyclical and technology stocks soared.
Small-value stocks topped the Morningstar Style Box in the fourth quarter, but value stocks still trail growth stocks by massive margins for longer time frames.
Among fixed income, interest-rate-sensitive bonds were one of the rare assets to fall in the fourth quarter. Meanwhile, riskier high-yield and emerging-markets bond categories performed the best.
Inflation hedges, such as inflation-protected securities and gold, all had a strong 2020 while safe-haven currencies suffered.
Exhibit 1: The breadth of the strong equity performance has been noteworthy, with the fourth quarter rally pulling most global markets into positive territory.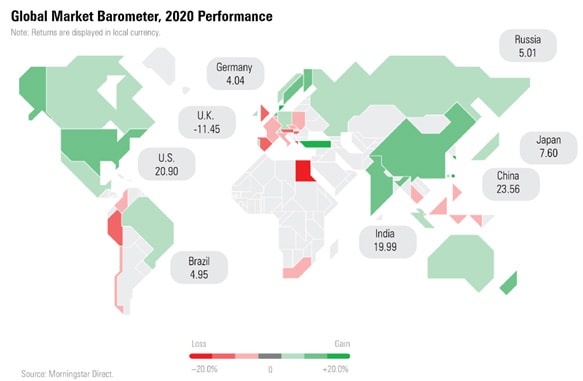 Portfolio performance (net of fees)
| | |
| --- | --- |
| Oct | 1.8% |
| Nov | 33.8% |
| Dec | 10.5% |
| 2020 | 28.6% |
| Since inception (Jan 2017) | 70.6% |
Top 10 portfolio holdings (as of 31/12/2020)
41.4% of total portfolio
| | |
| --- | --- |
| Name | Weight (%) |
| Nordstrom Inc | 5.35 |
| Sabre Corp | 4.50 |
| Baidu Inc ADR | 4.45 |
| Lyft Inc Class A | 4.20 |
| Tapestry Inc | 4.01 |
| WESCO International Inc | 3.88 |
| Adient PLC | 3.86 |
| Core Laboratories NV | 3.79 |
| Livent Corp | 3.70 |
| Rolls-Royce Holdings PLC | 3.63 |
Top Performers (Below performance figures are total return Q4 EUR):
Rolls Royce Holdings PLC. Share price went up 163.7% in Q4 and according to Morningstar proprietary analysis, the stock trades at a premium to fair value. The position has been sold in the latest rebalance as the team believes that the outlook for Rolls-Royce and the successful implementation of its long-term growth strategy appears to be highly uncertain.
Nordstrom Inc. Share price went up 161.8% in Q4 and according to Morningstar proprietary analysis, the stock trades at a discount to fair value. The investment management team believes that although Nordstrom has been greatly impacted by Corona virus, its brand power should hold.



Nordstrom

is a fashion retailer that operates approximately 100 department stores in the U.S. and Canada and approximately 250 outlet stores under the names Nordstrom Rack and Last Chance. The company also operates e-commerce sites. Nordstrom's largest merchandise categories are women's apparel (31% of sales) and shoes (24% of sales). Nordstrom, which traces its history to a shoe store opened in Seattle in 1901, continues to be partially owned and managed by members of the Nordstrom family.
Livent Corp. Share price went up 110.03% in Q4 and according to Morningstar proprietary analysis, the stock trades at a discount to fair value.

Livent is a pure-play lithium producer formed when FMC spun off its lithium business in October 2018. Livent should benefit from increased lithium demand via higher electric vehicle adoption, as lithium is a key component of EV batteries. The company's low-cost lithium carbonate production comes from brine resources in Argentina. Livent also operates downstream lithium hydroxide conversion plants in the United States and China and has a 25% stake in a fully integrated Canadian lithium project.
Adient PLC. Share price went up 100.6% in Q4 and according to Morningstar proprietary analysis, the stock trades at a discount to fair value.

Adient is the leading seating supplier to the industry with about one third of the global market as well as a dominant share in China of about 45%. Operations in China are accounted for under the equity method so most revenue there is unconsolidated. Unconsolidated seating revenue from joint ventures totalled $9.5 billion in fiscal 2020. The company is headquartered in Ireland but has corporate offices in the Detroit area. Fiscal 2020 consolidated revenue, excluding joint venture sales, was $12.7 billion.
Tapestry Inc. Share price went up 98.8% in Q4 and according to Morningstar proprietary analysis, the stock trades at a discount to fair value.

Coach, Kate Spade, and Stuart Weitzman are the fashion and accessory brands that comprise Tapestry. The firm's products are sold through about 1,500 company-operated stores, wholesale channels, and e-commerce in North America (62% of fiscal 2020 sales), Europe, Asia (32% of fiscal 2020 sales), and elsewhere. Coach (71% of fiscal 2020 sales) is best known for affordable luxury leather products. Kate Spade (23% of fiscal 2020 sales) is known for colorful patterns and graphics. Women's handbags and accessories produced 68% of Tapestry's sales in fiscal 2020. Stuart Weitzman, Tapestry's smallest brand, generates nearly all (98%) of its revenue from women's footwear.
Worst Performers:
Bayer AG. Share price went down 5.75% in Q4 and according to Morningstar proprietary analysis, the stock trades at a discount to fair value.

Bayer is a German healthcare and agriculture conglomerate. Healthcare provides just over half of the company's sales and includes pharmaceutical drugs as well as vitamins. The company has a crop science business that includes seeds, pesticides, herbicides, and fungicides, which was expanded through the acquisition of Monsanto.


VMware Inc. Share price went down 2.37% in Q4 and according to Morningstar proprietary analysis, the stock trades at a discount to fair value.

VMware, a majority-owned subsidiary of Dell, is an industry leader in virtual machines for data center servers and computer desktops. The software provider operates in the three segments of licenses, maintenance, and professional services. Customers include enterprises utilizing data centers, end-user computing, cloud providers, and software-defined networking. The Palo Alto, California, firm operates and sells on a global scale, with about half its revenue from the United States, through direct sales, distributors, and partnerships.
No other positions had negative performance in the quarter.
Outlook
With the big tail risks supposedly now behind us, many households continue to invest in earnest. In this regard, we seem to live in a two-pronged household dynamic, where a meaningful portion of white-collar households are saving more than ever (due to a lack of spending), while many others are finding it very tough.
Looking to the future, investors must consider the risks they cannot see, or at least those they have not given weight to. For example, inflation and how we will ever unwind the record debt binge of 2020 could have untold consequences. Yet, above all else, investors need to weigh the valuations they are paying, as we have seen extreme divergences that presents both an opportunity and a risk.
As Warren Buffett once said, "Only when the tide goes out do you discover who's been swimming naked". We remain confident that our positions are in the best interests of our clients—acknowledging tomorrow's challenges and working towards a prosperous 2021 with good financial decision making.