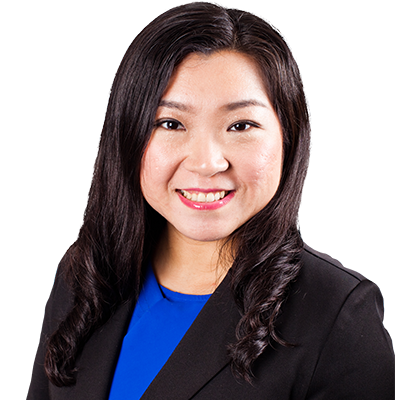 Jane Fu
Singapore Sales Trader
Summary: The escalating trade war between the US and China is already causing havoc across industries, asset classes and even among national economies. But the threat isn't universal and a lucky handful of sectors and industries stand to gain from this conflict.
---
At the start of May just as the market felt the trade war was coming to an end, the US increased tariffs on $200 billion worth of Chinese exports from 10% to 25%, officially escalating the protracted squabble between the two economic superpowers. The lengthy trade dispute will inevitably affect global markets. For example, the deteriorating environment forces multinational companies to respond quickly to reduce negative impacts and by doing so, some companies, industries and economies may be able to eventually benefit from this ongoing trade war. Let's examine a few examples of the potential trade war beneficiaries.
Vietnam
Vietnam's economy has grown rapidly over the past decade. Vietnamese GDP grew by 7.1% in 2018, ranking it among the highest in the world in terms of growth rate. The country's strength in manufacturing is particularly prominent with multinational companies like IKEA among the first to invest in the manufacturing line in Vietnam.
Figure 1 Vietnam annual GDP
Even before the trade war kicked off, many companies had started to invest in this manufacturing hub in South East Asia in response to rising labour costs and increasing environmental regulations in China. The recent trade friction has only accelerated this shift. Evidence shows that with the stringent US tariffs on Chinese goods, foreign investment into Vietnam is on the rise in an attempt to switch the "made-in-China" label to "made-in-Vietnam" to avoid additional tariffs. According to the General Statistics Office of Vietnam, by 2018 the registered capital of FDI (foreign direct investment) to Vietnam increased 9.1% year on year to reach $19.1 billion. The increase mostly came from China. China's total investment in Vietnam amounted to over $2.4 billion, accounting for 6.8% of the total FDI received by Vietnam in 2018. Japan, South Korea and Singapore were among the other countries that invest heavily in Vietnam. A recent study by a Nomura Holdings economist estimated that Vietnam's gained orders from trade diversion on tariffed goods equals to 7.9% of gross domestic product in 2018 through the first quarter of 2019. The increased orders were primarily in electronic products, furniture and travel goods.
Figure 2 China FDI to Vietnam
To tap into the booming Vietnam theme, investors could be looking at exchange traded funds that focus on the Vietnamese market, for example VanEck Vecto Vietnam ETF. The fund's objective is to replicate as closely as possible the price and yield performance of the MVIS Vietnam index. The fund invests at least 80% of its total assets in the benchmark components. As could be expected, the fund has a pretty low correlation with the US and China stock markets.
India
The next country in the beneficiary list is India. The Sino-US trade war provided India with a precious opportunity to replace US exports to Chinese market with its own goods. After China imposed a 15-25% tariff on a list of 333 kinds of American-origin goods, mostly agriculture products, India's Ministry of Commerce calculated that India produced around 100 of the items on the list, including corn and wheat. In addition, India's grapes, cotton, steel pipes and tobacco also have an opportunity to increase exports. Besides, many manufacturing companies have plans to shift their manufacturing bases in China to India given its similar population to China. It was reported recently that digital manufacturer Wistron and Foxconn plan to jointly invest $75 billion in the next five years to build a factory in India. The Foxconn founder said that they will officially start manufacturing in India starting from September 2019. He estimates the labour cost to be two thirds cheaper than in China.
India's stock market, represented by NIFTY index, has constantly outperformed both the US S&P 500 and the Shanghai Composite in the past year.
Figure 3: NIFTY performance against S&P500 and Shanghai Composite
Rare Earths Sector
The trade war challenges the global supply chain and jeopardises most multinational companies but certain sectors could stand to benefit extremely well. One example is the closely watched rare earths sector. It is already widely discussed that China could use rare earths as a trade war weapon given its overwhelming dominance in these commodities, which are of critical importance in many technology sectors, from mobile phones to satellites. Our Head of Commodity Strategy has written a piece on Why rare earths are a key Chinese advantage. He has shared about the major companies and ETFs with rare earths exposure. In recent months, Chinese rare earth prices and rare earth companies stock prices both climbed swiftly. Although it remains questionable whether China will really play the "rare earth card" as it may backfire, but the fact that rare earths are of such strategic importance gives good cause to watch this sector closely.
Domestic Consumption Sector
As the external trade environment becomes challenging, it is natural to look inwards. China's domestic consumption has become the most important driving force for economic growth. Most of the products exported to the US are very suitable for domestic sales as well. China is in the period of "consumption upgrading" and the rapidly expanding domestic market will absorb a large portion of the fall in exports without cannibalising existing demand. The large companies that carry the consumption story includes e-commerce platforms and household appliance manufacturers. Access through ETFs could be an option. MSCI China Consumer ETF, for example, is a fund that seeks to track the performance of MSCI China Consumer Discretionary 10/50 index. The largest holding in the fund includes Alibaba, Ctrip, Haier Electronics Group etc.
Safe-haven assets
It is easy to understand that in view of great uncertainty of the global trade war, which will inevitably drag down the world's economy, safe-haven assets like gold will be the area investors want to enter. In another article in which Ole Hansen wrote about the outlook for gold prices, he says that gold "could eventually challenge resistance with a break signaling a potential $100 extension to the upside towards $1,480/oz…." Indeed, in the most recent Commitment of Traders report for the week ending June 4, we saw net-long position for gold jumped by a record amount and reaching a 14-month high.
We have to admit that the trade war will be so detrimental to the world economy that no one could be immune, but certain sectors and countries may see short-term benefits. Still, the process might be tougher than expected and therefore we might not see quick results.
You can access both of our platforms from a single Saxo account.