Does Chinese tech have the edge?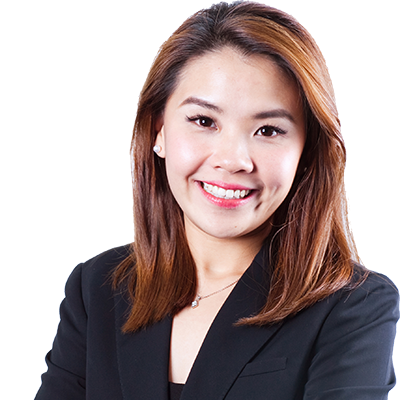 Payton Lee
Singapore Sales Trader
The US-China trade war has been simmering away for a very long time, and although a whole range of major China-listed companies achieved fresh all-time highs in the earlier half of last year, the trade imbroglio made their shares appear less attractive throughout the whole of 2018. Now, as we approach the last month of Q1 2019, it may be time to compare some Chinese and US bluechips and check out how they stack up in terms of opportunity and attractiveness in the current geopolitical environment. It is no surprise that some stocks may be significantly undervalued based on long-term potential.
In 2017, the MSCI decided to include Chinese stocks in the index, and shares with dual-class structure were incorporated in Q4 2018. The MSCI All China Index, which is comprised of Chinese stocks listed across all stock exchanges, looked particularly attractive with a forward P/E of 11.48 as compared to 12.06 forward P/E on the MSCI Emerging Market Index. Valuations outside the US market looks convincing in that emerging market consumer technology seems poised to become a huge driver of growth in that region.
On February 28 2019, the MSCI Emerging Market Index will welcome another 12 Chinese names to the index – some of the dual structure shares includes Tencent Music Entertainment and XiaoMi Corporation. Other popular names will include Bilibili, IQiYi and Pinduoduo.
The chart below shows price performance on some of the inclusions since the last quarter of 2018:
One thing worth noting is that technology and consumer-related sectors may continue to benefit from the upbeat growth prospects.
From the chart above we can see that Bilibili outshone some of the other names over the period, tracking nearly 50% higher since its Q4 low last year. The company had a strong rally after its IPO (issue price $11.50) last year and share prices once peaked at $22.70. The online streaming entertainment service provider has a very strong support level along the $12.00 mark. Tencent also announced that it invested $317 million in the streaming site in early October, buying Bilibili at a price of $12.67 per share. Alongside Tencent's venture, Alibaba reportedly took up a passive stake of almost 10.8%in Bilibili. This investment did not surprise that market since both companies partnered last December to develop a dynamic ecosystem.
Another video entertainment service company, iQiyi (IQ) is the Chinese version of Netflix and had a strong run after its IPO earlier this year (issue price of $18.00). After hitting markets at $18, the stock reached more than $40 less than four months later. However, the stock has been on the decline ever since and now sits around $22.34 per ADR share, which still sits at a negative 51% from its June 2018 peak. Very much tied to Baidu too, IQiyi has more of the racing stripes that growth investors may like to encounter, all thanks to its heady growth rate and its compelling niche market. IQiyi is expected to announce Q4 earnings result on February 22, this may be a chance to pick a cheap valuation as the company is likely to report weaker than expected advertising sales due to China's macroeconomic slowdown.
The chart above still shows that China technology names remain attractive. Most importantly, current market sentiment is no longer looking at developed market, but has shifted focus to the world's fastest-growing consumer market as well as industry-leading technology companies. Of course, in this instance, China will be too big to be ignored, especially with the inclusion of Chinese stocks in the MSCI Emerging Market Index.
You can access both of our platforms from a single Saxo account.