Why we need to talk about the US budget deficit?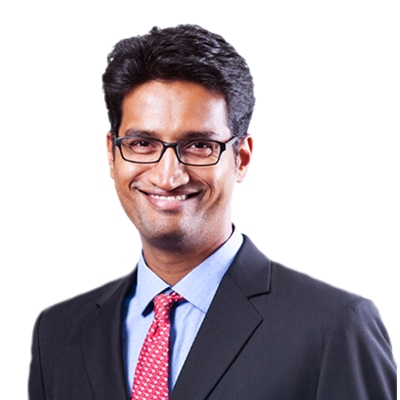 Mahesh Sethuraman
Singapore Sales Trader
Summary: We may not have reached the inflection point where the marginal risk-reward favours bears more than bulls just yet, but we are getting ever so close to that moment of truth.
---
We are at a critical stage of the market cycle with multiple headline risks opening up a wide array of possibilities from here. Will US-China trade war escalate further or end in a sooner-than-anticipated truce? Will the Federal Reserve march ahead with its projected dot plot hikes into 2019 or pause after the December hike? How long will the likely EU-Italy collision on the Italian budget issue last? Will there be a Brexit deal before the close of the year or will both parties borrow more time for negotiation by extending the transition period by another year? Will Theresa May survive as PM through all these uncertainties? What is going on with Saudi Arabia? Is Trump going to penalise Riyadh for an extraordinary overreach of power or use it as a bargaining chip to get the Saudis to increase crude production and drive oil prices down? All these questions have massive implications depending which way the tide turns.
But underneath the headline agendas, there is a substantial risk floating slightly under the market's radar which is following a structural trend with little hope of any dramatic correction – the big, booming US budget deficit.
The budget deficit published last week for the preceding 12 months widened to alarming levels of $779 billion -a whopping increase of $113bn (a 6-year high) that constitutes 3.9% of GDP
This is a not merely the result of Trump's tax cuts from last year but a more structural problem of unsustainable debt building over many years that was nonetheless exacerbated sharply by the tax cuts
Although the official Treasury estimates differ from more independent estimates for 2019 and 2020, the trend is likely to continue. The Congressional budget office forecasts a budget deficit of 973bn for 2019 and more than €1 trillion for 2020 – which would mark the first time the deficit breaches the $1tn mark since 2012 when the US economy was at a nascent stage of recovery from the great financial crisis.
The interest payments alone have crossed $500bn for the year ($523bn).
The chart above tracks the sharp rise in total US debt against the falling trade deficits (both absolute and as a % of GDP), the Fed funds rate, and the S&P 500 index.
There is a particularly acute trend of increasing budget deficits – both in absolute terms and as a percentage of GDP – since the end of 2015 alongside the still-spiralling total debt well past $21tn.
The S&P 500 has been resilient to the widening budget deficits, along with ballooning total debt and a raising Fed funds rate, from end-2015 until the beginning of 2018, but has since run into some sharp corrections and heightened volatility in two phases within eight months of each other this year.
There is also an eerie technical resistance seen in the S&P 500 every time it touches the US total debt line; both times it has touched this level it has sharply sold off. Is this an optical illusion brought about by mixing up two different scales, or is there a real relationship?
Irrespective of the technical relationship, the scenario of an exploding budget deficit with little room to increase receipts or contain expenditure fundamentally means that the debt will keep rising and the cost of debt will escalate particularly acutely as the Fed's interest rate hike cycle marches on.
With most of the tax stimulus' impact on GDP already showing up and likely to scale down over time, the US is likely to face the double whammy of rising deficit and sagging growth at some stage through 2019. Imagine if inflation shoots up in the midst of all this…
While a case of unsustainable equities strength could have legitimately been made since the end of 2015 and the opportunity cost of sitting out the rally from end- 2015 to now could have proved to be expensive for any portfolio manager chasing benchmark returns, the reality of riding on that premise is running thinner than at any stage of this bull run.
While a Fed pause in 2019 could keep equities supported for a while, there are way too many factors coming together in favour of a decisive, healthy (but painful nevertheless) correction in US equities over the next two quarters.
We may not have reached the inflection point where the marginal risk-reward favours the bears more than the bulls just yet, but we are getting ever so close to that moment of truth.
You can access both of our platforms from a single Saxo account.