Addictive FAANG, bleeding BAT, upcoming WANG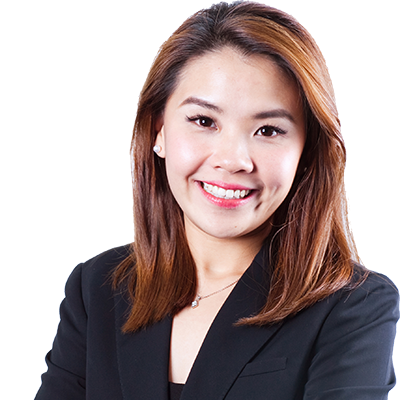 Payton Lee
Singapore Sales Trader
It's been nearly five years since the acronym "FAANG" came about for the mega-attractive, high-growth technology stocks. The "FAANG" grouping consists of Facebook, Amazon, Apple, Netflix, and Google. Clearly, FAANG-centric investment strategies worked for years; just last week former hedge fund manager Jim Cramer replaced it with "WANG", which stands for Walmart, Apple, Netflix, and Google. On the other side of the world, the Chinese version is "BAT", which includes Baidu, Alibaba, and Tencent.
Since the Chinese market has been in bearish momentum for most of 2018, it seems an opportune time to consider diversifying away from the original FAANGs and into some BAT stocks as their valuations look cheap at the moment. The giants have avoided each other in their home markets, and rising trade tensions make it ever less likely that a clash will happen. Excepting Amazon and Apple, the FAANGs are already all but banned in China. The US, meanwhile, is putting up barriers to Chinese firms. Nevertheless, there are some potentially positive developments on the trade front with markets finding some solace after China's Ministry of Commerce announced to engage in low-level trade talks with Washington this week.
Conversely, just as Chinese names began to see some light at the end of the trade war tunnel, earnings hit them hard. Chinese internet stocks took a hammering last week as one of the nation's largest companies, Tencent Holdings, reported quarterly results that fell short in some key areas. This tumble started when small-cap Chinese internet stocks like YY and Huya stumbled on weaker-than-expected quarterly outlooks. At the same time, one of the largest internet companies, JD.com, fell short as earnings and revenue came in soft as well. The lowered outlook in Chinese tech names came as retail sales in China for July slowed further with other economic indicators also softer than expected.
The graph below gives investors a quick glance on the price movement of the Chinese tech names since August 13:
Given the silent battle taking place between Chinese and US trade officials, investors have apparently decided that if they like the FAANGs, they might also like the BATs. The shift is lent some weight by the fact that US markets and the FAANGs are near their all-time highs, especially Apple, which recently hit $1 trillion in market cap.
What about China? The current correction mode in China may signal an opportunity to use partial profits from the FAANGs to fund initial stakes in the BATs. It is also correct that investors could play the BATs indirectly through either emerging market ETFs or China ETFs, where the three BAT stocks account for the top five holdings in the ETFs.
According to a Bloomberg article, the dispute between the US and China is taking a toll on the biggest ETF tracking technology. Investors have pulled $221 million from the $1.2 billion KraneShares CSI China Internet Fund (KWEB) over the past two weeks as its share price has plummeted more than 10% as well. By comparison, the $3.5 billion iShares MSCI China ETF (MCHI), has lost 4.4% and seen $87 million of inflows over that timeframe, and the $4 billion iShares China Large-Cap ETF (FXI), has lost just 1.8% with no outflows or inflows.
The Invesco China Technology ETF (CQQQ) has fallen as much as 30% from this year's high set January 26. The ETF entered bear-market territory at the start of this month, when the decline from its peak exceeded 20%. The Invesco QQQ ETF, by contrast, has advanced as much as 7% and is still higher than it was back in January. The strength in US internet stocks, or tech shares more broadly, is doing nothing to help their Chinese peers.
The spotlight for BAT lies with Alibaba, with earnings scheduled on August 23 before the market opens. The consensus is for Alibaba to report revenue of 81.3 billion yuan ($11.8 billion) with adjusted earnings at $1.22/share. Analysts may lower their targets, but consensus still maintains a strong buy rating (no sell calls).
For now it might be the right time to rethink FAANG as WANG might be the upcoming new group the market is watching. On the other hand, the US and China are vying for digital supremacy, and WANG could open a new gateway to diversification.
You can access both of our platforms from a single Saxo account.