Macro Dragon: #20, EQ & CMD Up, BO & USD Down?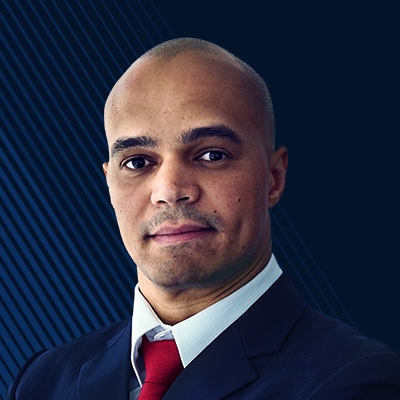 Kay Van-Petersen
Global Macro Strategist
Summary: Macro Dragon = Cross-Asset Daily Views that could cover anything from tactical positioning, to long-term thematic investments, key events & inflection points in the markets, all with the objective of consistent wealth creation overtime.

---
(These are solely the views & opinions of KVP, & do not constitute any trade or investment recommendations. By the time you synthesize this, things may have changed.)
Macro Dragon: Week # 20 - Technicals Suggesting EQ & CMD Up, BO & USD Down...
Top of Mind…
Just sharing some quick notes purely from a technicals, price-action + chart basis over the wkd (i.e. zero fundamentals here)
EQ:

Major Indices looking super bullish, particularly China A-50 Shares, Dax looking like it could be looking to break-out... & of course things like the Nasdaq already had the anti-bodies...
Interesting to see from a sector basis the incredible

out-performance

on the Consumer Discretionary etf in the US… XLY +4.5% vs. their Consumer staples cousin of XLP, +0.875
FX:

Dollar is looking weaker against majority of crosses... and not just DM but also EM FX... MXN, NOK, RUB... a lot of these look like they have room to run... despite clocking decent strength over the last 1 to 2 wks… CNH in particular looks set for more strength than weakness despite the US vs. CH rhetoric
In a nutshell it feels like the risk-on that equities have enjoyed, is now starting to fully feed into the rest of the EM FX space
CMD:

Gold consolidation continues... meanwhile silver looks like it could be trying to break out higher... and copper finished, close to last wk's high.... Oil still bid... yet worth noting highs were already in from last Tues
Worth noting that real interest rate expectations continues to move lower on the chart – signaling a disconnect (at least for now), with gold staying pinned around $1700 rather than catapulting up
KVP does not expect gold to stay consolidated here for long… note its not about nominal yields… but real yields & its in the Fed / Treasuries interest to keep real rates negative for multiple years if not another entire decade
Volatility?

What volatility.... structural move lower... VIX is sub 30... -25% last wk... FX vol predominantly lower again the USD, with some exception on CAD & GBP yet even those not materially bucking the trend
BO:

overall looking weaker which would imply lower bond prices, higher yields....
Economic data

– Obviously a lot lighter than last weeks' PMIs, ISMs, NFP & Unemployment Numbers… probably most key this wk will be inflation data out of the US & China, China monthly growth numbers for Apr & stale GDP flash figures for Germany & the Euro-Zone
Overall the sentiment in price action continues to be bullish, i.e. bad/poor economic data points are not really having a lasting effect on equity or bond pathways. So until that changes, keep that in mind…
US:

Inflation 0.4%e 1.5%p, Core 1.75%e 2.1%p, PPI, Jobless claims (note we are now +33m in 7wks), Retail Sales, Empire Mfg., Industrial Production, Capacity Utilization, JOLTS
CH:

Inflation 3.7%e 4.3%p, PPI -2.6%e -1.5%p, M2 Money Supply 10.3%e 10.1%p, New Loans 1300B e 2850B p, Monthly Growth Figures [FAI -9.5%e -16.15p, IP 1.5%e -1.1%p, RS -5.9%e -15.8%p, U/R 5.8%e 5.9%p]
EZ:

Industrial Production, ECB Economic Bulletin, GER Flash GDP -2.35e 0.0%p, EZ Flash GDP -3.3%e/p, Trade Balance
JP:

BoJ Summary of Opinions, Leading Indicators, bank Lending, Current Account, M2 Money Stock, Flash Machine Tool Orders, PPI
Central banks:

Rate decisions out of New Zealand & Mexico.

We also have a lot of Fed speakers on the docket including Powell on economic issues.

The BoC will release a review on their financial systems & we will also have Poloz speaking – note, that Poloz successor was picked last wk. Its Mark Carney former #2 back during the GFC, Tiff Macklem, who is set to take over as the new BoC governor on 3 Jun 20.
-
Start-End = Gratitude+Integrity+Vision. Create Luck. Process > Outcome. Sizing > Idea.


Namaste,

KVP
You can access all of our platforms from a single Saxo account.