Market Quick Take - September 30, 2020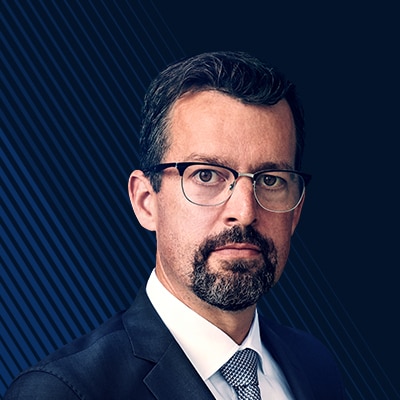 John Hardy
Head of FX Strategy
Summary: US equity futures displayed considerable volatility during the presidential debates overnight first spiking slightly higher before falling sharply later after the end of the debate, perhaps as Biden put in a sharper performance than expected in what was deemed a chaotic debate, making it less likely that his considerable lead in the polls will falter in the end-run into the election. The USD and JPY edged slightly stronger and the gold rally faltered at the key 1900 level.
---
What is our trading focus?
S&P 500 Index (US500.I)

& NASDAQ 100 Index (USNAS100.I) – US equities faltered just ahead of important resistance levels and came down hard overnight, interesting in the minutes after the end of the chaotic US presidential debates overnight. The price action ahead of the 11,500 area resistance in the Nasdaq-100 and well ahead of the 3,400 resistance in the S&P 500 emphasizes the important of that resistance and the risk of a rangebound market, perhaps into the heart of US earnings season or even into the US election on November 3rd.



STOXX 50 Index (EU50.I)

– European equities are continuing down for the second straight day again underscoring the weak narrative in Europe as yesterday's German CPI figures (showing deflation) also highlighted. Economic activity continues to fall in Europe and the second wave of Covid-19 cases is a key risk to European equities here. The Monday opening price at 3,156 in STOXX 50 futures is the key support level for this week to watch and if it cannot hold then weakness could again extend to 3,100.



EURUSD and AUDUSD

- the US dollar weakened sharply yesterday on no notable catalysts yesterday, with some flow possibly down to end-of-quarter effects. The sell-off would have to extend further to reverse the recent bout of USD strength – with a rally and close back above 1.1800 in EURUSD's case and a move above 0.7200 in AUDUSD needed to start turning the tide. Overnight price action suggests weak risk sentiment is USD-supportive, but this correlation has been somewhat weak of late.



USDCAD

– USDCAD developments somewhat at odds with developments in other USD pairs, as it trades up close to the local range highs even as the US dollar has traded softer elsewhere as oil prices stumbled badly yesterday and the resurgence in Covid-19 cases in Canada have surged back to levels during the worst period of the initial outbreak in the spring. Further progress higher above the 61.8% Fibo level (of last sell-off) comes in at 1.3440 would begin to weaken the down-trend further and the next focus higher is likely the 200-day moving average, currently at 1.3528.



Spot Gold (XAUUSD)

- trades just below resistance at $1900/oz as the House moved closer to a vote on a Democrats-only stimulus plan. This ahead of month and a quarter ends which saw the metal reach a new record high only to suffer its biggest monthly loss in four years. The outlook in our opinion remains supportive but two key drivers, the dollar and real yields, are currently stuck, and both likely need to trade lower before another upside attempt can be made. Investment demand through ETF's remain solid with total holdings just 0.3% below the record 111 million ounces reached on September 21.



WTI Crude Oil (OILUSNOV20) & Brent Crude Oil (OILUKNOV20)

-

have both extended their declines after major oil traders saw a prolonged recovery in global oil demand. Risk sentiment is general weaker with the dollar stronger and equities lower. A continued rise in Covid-19 cases around the world the key focus with stronger than expected Chinese PMI data overnight having no impact. Libya's oil production is rising, potentially aggressively during Q4, while Russia is likely to exceed its quota in September. Having broken below its 100-day moving average, Brent will now be focusing on the area around $39.50/b for support. Next up: Weekly stock report from the EIA at 14:30 GMT.



HG Copper (COPPERUSDEC20)

- briefly popped above $3/lb following the stronger-than-expected Chinese PMI. Weakening fundamentals as seen through the recent rise in LME monitored stocks and a deepening contango both carrying the risk of a deeper correction potentially supported by long liquidation from funds holding the biggest net long in 2½ years. Focus on the 50-day moving average, today at $2.9640/lb, a level below which HGc1 has not closed since early May.



European banks (BNK:xpar)

- the enthusiasm over European banks faded quickly again in yesterday's session declining 2.4%. We have written a

small research note

on the outlook for European banks and whether there is a path back to profitability.



Micron Technology (MU:xnas)

- shares down 4% on news that under the current license the company cannot sell memory chips to Huawei which accounts for 10% of the company's revenue. The company also issued a gloomy outlook with the risks of oversupply in 2021.



China Evergrande (03333:xhkg)

- shares were up 14% in today's Hong Kong session as a group of strategic investors agreed to a deal brokered by banks, government officials and this investor group that repayment of some bonds could be extended to buy the company more time to shore up the balance sheet. A lot is at stake for Evergrande and policy makers with 2 million people having paid a down payment on properties that have still not been completed.



Treasuries (10YUSTNOTEDEC2020; 30YUSTNOTEDEC2020)

. We have seen little movement in the US yield curve during and after the presidential debate. It is partly due by the fact that Treasuries are lacking volatility and because it was unclear who was the winner of the presidential debate. We believe that Treasury yields can move up only if a stimulus package gets approved or if demand slows in Treasury auctions.



High Yield Corporate Bonds (HYG:arcx)

- iShares iBoxx High Yield Corporate Bond has rebounded in the past couple of days, even though more defaults are coming through. Oasis Petroleum has filed for bankruptcy in Texas because low gas and oil prices and made debt unsustainable. More defaults will come by as the Covid-19 extends losses especially in the consumer space.
What is going on?
Chaos marked first Trump-Biden US presidential debate

, with moderator Chris Wallace struggling to control the exchanges between Trump and Biden and constant episodes of talking over one another, name-calling and lack of civility. For example, Biden called Trump a clown and told him to "keep yapping, man" as Trump constantly talked over Biden's attempt to answer questions early in the debate.



Disney (DIS:xnys)

– is set to lay off some28,000 employees from its US-theme parks, employees that have been on furlough since April. About two-thirds of those laid off are part-time employees. Disney has been unable to re-open its California-based Disneyland Resort.



US September Consumer Confidence rebounded

sharply – with the headline reading out at 101.8 vs. 90.0 expected and 86.3 in August. The expectations component of the survey advanced all the way to 104.0 vs. 86.6 in Aug.
What we are watching next?
Any moves in US presidential polls after this first "debate"

- It is tough to know how any slice of the US public will change its mind about either of the two US presidential candidates after last night's chaotic and uncivilized debate, but Biden perhaps put in a sufficiently strong performance relative to fears of gaffes and cognitive issues to avoid any major negative implications for his strong polling lead heading into the November 3rd election. The immediate lack of negative implications for an eventual Biden win may be behind the risk-off reaction in the wake of last night's debates.



US jobs data this week

– including the Sep. ADP payrolls change today, the latest weekly claims numbers tomorrow, which have recently shown signs of stagnating at high levels, and then the official Friday Sep. Nonfarm payrolls change.



Earnings

– PepsiCo reports earnings on Thursday providing colour on the state of the consumer across the company's many businesses and geographies.
Economic Calendar Highlights for today (times GMT)
0720 – ECB President Lagarde to Speak

0755 – Germany Sep. Unemployment Change / Rate

1215 – US Sep. ADP Private Payrolls Change

1230 – Canada Jul. GDP

1345 – US Sep. Chicago PMI

1430 – EIA's Weekly Crude and fuel stock report

1500 – US Fed's Kashkari (Voter) to Speak

2350 – Japan Q3 Tankan Survey
Follow SaxoStrats on the daily Saxo Markets Call on your favorite podcast app:
You can access all of our platforms from a single Saxo account.