Market Quick Take - September 29, 2020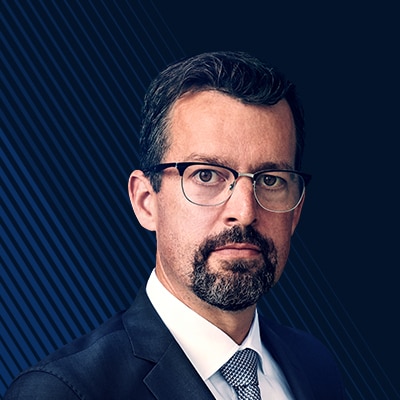 John Hardy
Head of FX Strategy
Summary: Global equities posted one of their strongest days in recent memory yesterday, with the large cap Euro Stoxx 50 index up some 2.75% on the day while the broad US market also posted a strong advance. Signals from US politicians that stimulus talks may be moving forward are one of the immediate triggers for the move. But risk sentiment was not across the board, as a couple of large EM trouble spots remain
---
What is our trading focus?
S&P 500 Index (US500.I)

& NASDAQ 100 Index (USNAS100.I) – US equities gained 1.8% in yesterday's session with technology stocks leading. Momentum is extending this morning pushing S&P 500 futures above the 50-day moving average again. Technically the next major level is 3,400 in S&P 500 and 11,500 in Nasdaq 100. Both could prove tough resistance levels as uncertainty has increased over the economic rebound and the incoming US election on 3 November.



STOXX 50 Index (EU50.I)

– European equities were up 3.2% yesterday on a strong session driven by gains in financials with banks up more than 5% partly driven by HSBC which got a strong commitment from its largest shareholder Ping An Insurance Group. STOXX 50 futures pushed above the 3,200 level putting it back into the old trading range of 3,200-3,400 with the lower end of the range being important for sentiment.



EURUSD and AUDUSD

- the US dollar was only slightly weaker yesterday, but it was the first day that the US dollar has posted a decline of note after the recent USD rally began losing momentum late last week. This provides the chance for USD bears to test whether the greenback's potential has topped out here after AUDUSD took a look close to the key 0.7000 area without breaking lower and EURUSD found support ahead of 1.1600, avoiding the bigger trend test so far toward 1.1500. EURUSD needs to pull up above 1.1800 to suggest that the downside threat has been fully neutralized for now.



USDTRY and EURRUB

– as noted below, there are some trouble spots in EM that are worth tracking as Turkey's large and unexpected rate hike last week failed stabilize the lira, while the Ruble has traded beyond 90 versus the EUR, weaker than during the worst days of the market volatility due to Covid-19 back in March.



Spot Gold (XAUUSD) & Spot Silver (XAGUSD)

- continue to dance to the tune of the dollar. Yesterday both recovered as the Greenback weakened in response to market hopes for more stimulus announcements in the U.S. and Europe. Following a week of weakness gold found support at $1850/oz with a break above $1900/oz needed to further improve sentiment. Focus today the US presidential debate, stimulus news from Washington and not least the dollar.



WTI Crude Oil (OILUSNOV20) & Brent Crude Oil (OILUKNOV20)

-

reached a one-week high as risk appetite improved on stimulus talk, a good day on Wall Street and the softer dollar. Yet concerns over the pandemic and its impact on global fuel demand has not gone away with renewed lockdown measures seen to combat the virus. Focus on Libya where production is surging, the dollar, weekly US inventory data and first debate between Trump and Biden. Brent currently trades in a relative tight range with resistance being concentrated around $43.5/b where the 50 and 200-day moving averages meet. Downside support at $41.50/b (100-DMA) followed by $39.50/b.



HG Copper (COPPERUSDEC20)

- has just like other commodities recovered in response the softer dollar. Fundamentals have however weakened during the past week with the tightness easing. The bellwether cash to three-month spread in LME copper has gone from trading $40 over two weeks ago to $13 below yesterday. This after warehouse monitored inventories surged by the biggest volume since May. Potentially developments that may limit the upside and further raise the risk of long liquidation from funds holding the biggest net long in 2½ years. Focus on Chinese PMI Wednesday with a weaker than expected number potentially sending the price lower.



European banks (BNK:xpar)

- had their best day in months yesterday up 5% driven by HSBC's confidence boosts from its largest shareholder. The industry is still trading at the lowest price-to-tangible-book values since 2007 eclipsing the lows from the financial crisis underscoring the wounds in the industry. High regulatory costs, low and flat yield curve, weak loan demand and too operating costs are crumbling profits with return on equity at levels not justifying the risk.



USDJPY

- the USDJPY spent all of last week rising from the Monday lows near 104.00 after the prior week's sell-off that seemed to point to a significant break lower. The rally has fallen short of fully reversing the prior sell-off and the chief interest here is in relative strength as the JPY and USD have both traded significantly stronger against other currencies.



Micron Technology (MU:xnas)

- reports FY20 Q4 earnings (ending 31 August) tonight after the US market close. Analysts expect revenue to be up 21% y/y and EPS up by 101% y/y as the memory industry stabilises after some volatile years. The key drivers are strong cloud demand and volume from PCs and new gaming consoles.



China Evergrande (03333:xhkg)

- shares are reversing their gains from Monday down 5% in Hong Kong trading as the confidence battle continues over one of China's largest real estate developer. It is still critical to monitor this name as it has potential implications for wider credit market and banks in Hong Kong and mainland China.
What is going on?
US House Democrats released new stimulus proposal

, with $2.2 trillion as the headline number. The package would include over $400 billion in state- and local government aid, an area that Republicans have resisted as many of the most troubled local governments are Democratic strongholds. The Democratic bill has been put together with active interaction with US Treasury Secretary Mnuchin, who spoke with House Speaker Pelosi late yesterday and will speak with her today as well, according to Pelosi's spokesman.



CDX North America High Yield Index will roll into a new series this week.

The index will see 11 additions and removals, which could affect overall spreads of the primary indicator of high yield risk in the US. In the meantime, the US primary corporate market is slowing down as we get closer to the US election.
What we are watching next?
Credit and EM trouble spots

The Turkish lira and Russian ruble both traded sharply lower yesterday, the former in part on the break out of hostilities between Armenia and Azerbaijan over the disputed Nagorno-Karabakh region (with Turkey supporting Azerbaijan) and Russia perhaps in part on the fears that a Biden win in the US election in November. The Polish (PLN) and Hungarian (HUF) currencies are under notable pressure of late, likely on concerns that inflation has rebounded quickly despite the Covid-19 crisis and is running far beyond local policy rates In credit, US commercial backed mortgage securities are a recent focus as owners of retail- and other properties have been heavily impacted by Covid-19 and forbearance measures can't continue forever –requiring eventual defaults or restructuring.



The first Biden-Trump US Presidential debate tonight

. The leak of US President Trump's tax information looks to have been intentionally timed to provide maximum embarrassment and impact heading into tonight's Biden-Trump debate. The debates look like the last real chance for US President Trump to shift the polls that have shown a far more stable margin for Biden than Clinton ever enjoyed heading into the 2016 election (where the final weeks saw a dramatic surge in Trump's favour – perhaps because there appear to be fewer undecided voters this time around as Trump is now a known quantity). If Biden puts in a competent performance and avoids gaffes or weak moments suggesting cognitive difficulties, we may be headed for a strong Democratic win in November, with a taking back of the Senate, which open up for the full impact of Biden's election platform.





Earnings

– PepsiCo reports earnings on Thursday providing colour on the state of the consumer across the company's many businesses and geographies.
Economic Calendar Highlights for today (times GMT)
0900 – Eurozone Sep. Economic Confidence

1200 – Germany Sep. (P) CPI

1315 – Fed's Williams speech at Treasury Market Conference

1400 – US Sep. Consumer Confidence

1400 – BOE's Bailey speech

2350 – Japan Aug. Industrial Production and Retail Sales
Follow SaxoStrats on the daily Saxo Markets Call on your favorite podcast app:
You can access all of our platforms from a single Saxo account.