Market Quick Take - September 10, 2020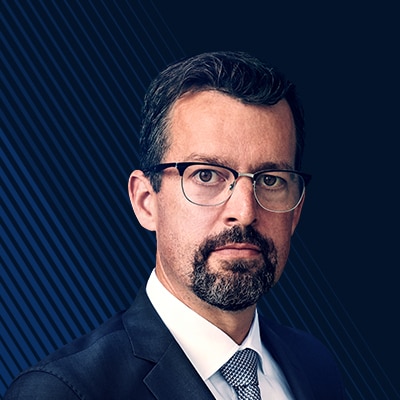 John Hardy
Head of FX Strategy
Summary: Global equity markets put in a strong session yesterday, led by a sharply rebounding US market that picked itself up after a recent torrent of selling. Many major European indices had been relatively immune to the histrionics in the US market and also rallied yesterday as they look toward key cycle resistance once again. Today all eyes are on the ECB for their impact on the euro and whether they can support the better mood in Europe.
---
What is our trading focus?
S&P 500 Index (US500.I)

and NASDAQ 100 Index (USNAS100.I) – a strong rebound in US markets saw the first positive trading day after three rather brutal sessions of selling. There was no specific spark for the buying, and it will have to settle considerably – especially the magnitude of trading ranges, before the bulls can feel any sense of comfort. The notable development technically is that the key 11,000 area in the Nasdaq 100 has survived – it is also the location of the 50-day moving average. Support for the S&P 500 Index came in well above the 50-day moving average nearer 3,300, but it's a disappointment for bulls that the selling took the average below the February high of 3,393.



STOXX 50 Index (EU50.I)

– yesterday's rebound has pushed the index into a position to challenge 3,365 level which will likely be the last resistance before testing 3,400 – the upper band of the trading range that has hold for months now. Rumours suggests that ECB will lean towards being positive during today's rate decision. From a short-term equity perspective, it is more interesting what the ECB says about EURUSD and its view on a stronger currency as that has had an impact on European equities lately.



EURUSD

– rebounded from key support near 1.1750 yesterday after

Bloomberg ran a story

suggesting ECB forecasts will show more confidence in the economic outlook, which would supposedly reduce the need for more monetary stimulus, though much of the attention of late has more been on the low inflation reading for August and the degree to which a stronger EUR since this spring requires new measures to reduce the impact of a stronger currency on inflation and economic growth via impact on exporters.



EURGBP and GBPUSD

– sterling rebounded after dramatic new lows yesterday, perhaps helped in part by the pronounced USD weakness yesterday that took the pressure off GBPUSD – but sterling crosses continue to deserve attention after the UK political leadership's aggressive turn in negotiations, especially its intention to draw up legislation that would override some of the original Brexit withdrawal agreement. Will the EU even want to negotiation with that legislation threat hanging in the background? 1.3000 is resistance in GBPUSD and the EURGBP range top is not far away at 0.9150-75 after trading as high as 0.9131 yesterday.



Spot Gold (XAUUSD)

- continues to bounce from Tuesday's key support above $1900/oz in response to a weaker dollar ahead of today's ECB meeting. The market will be looking for clues on the potential for further stimulus and its view on exchange rates. Overall, the market remains rangebound but a record run in gold being accumulated via ETF's highlights the strong underlying demand that is likely to continue as long the weak dollar/rising inflation/stimulus themes continue to be the focus. Local resistance at $1950/oz with a break opening a move to $1977/oz.



WTI Crude Oil (OILUSOCT20) & Brent Crude Oil (OILUKNOV20)

-

A second day of weak trading was halted with Brent finding support at the 100-day moving average and June 25 low, both at $39.50/b. Improved risk sentiment via the weaker dollar ahead of ECB and a recovery in US equities the main drivers before a weekly report from the American Petroleum Institute raised concerns about swelling stockpiles of crude oil. It reported a 3m barrel rise and if confirmed by the EIA later today at 1500 GMT, it would be the first rise in seven weeks. For now, both benchmarks have made a double bottom close to $36/b on WTI and in Brent the mentioned $39.50/b level.



USDCAD

– USDCAD pushed back lower as the USD weakened broadly yesterday and as CAD rallied in the wake of the Bank of Canada meeting, which saw the BoC introducing more flexible language on its commitment to doing further QE, saying that it would continuing buying government bonds at the current pace during the "recuperation phase" of the recovery. After peaking above 1.3250 yesterday, USDCAD traded back toward 1.3150 and the cycle focus was the recent low near 1.3000, a pivotal chart point that has been tested several times since late 2018.



10-year Treasuries (10YUSTNOTEDEC20)

- Yesterday's Treasury auction results were weaker than expected. Bidders demanded higher yield causing 2s10s to steepen. We expect to see further weakness in the 10s30s part of the curve after today's 30-year Treasury auction.



10-year Bund (BUNDDEC20)

- The 10-year Bund is most likely to reprice lower as the ECB sounds confident over Europe's better than expected economic recovery. The yield of the Bund has been trading rangebound since mid-April, but we believe that following the ECB meeting it will test the resistance line at -40bps.



Oracle (ORCL:xnas) and Peloton (PTON:xnas)

- reports earnings tonight after the US market close. Oracle is coming into the earnings release on almost all-time highs and record high EBITDA margins but stagnating revenue growth as competition is heating up on databases. Peloton managed a strong FY20 Q3 (ending 31 March) with revenue up 66% y/y and analysts expect revenue growth to hit 160% y/y in the quarter ending on 30 June. The recent US technology selloff has not hit Peloton much indicating the strong expectations ahead of the earnings.
What is going on?
China plans to boost oil, metals, food in state stockpiles in its new 5-year plan

according to a Bloomberg article citing "officials familiar with the matter". This could help support commodity prices and global inflation and already, metals prices have rebounded the most profoundly from the COVID-19 shock, chiefly on the strength of Chinese buying interest.



LVMH forced to halt its acquisition of US jewelry company Tiffany

(TIF:xnys) with the LVMH chairman asking the French government to help overturn the deal, according to a Bloomberg source. The deal had purportedly become untenable on the US-French trade tension, while Tiffany accused LVMH of wanting a lower price due to US social unrest and the COVID-19 epidemic. Tiffany shares were down over 6%, though rallied some 5% from intraday lows.



US borrowers have issued around $41bn bonds in the past two days

and are expected to price more than $50bn this week. Lower-rated investment-grade corporates are leading the volumes. We believe that it is crucial to monitor the primary market as it can indicate a sudden change in investors' risk appetite and unveil future funding issues in the corporate world.
What we are watching next?
ECB Meeting today

– in the EURUSD note above, we note the story claiming that ECB forecasts today will be more sanguine, but most of the speculation has been on the potential for more activism from the ECB to counter the risks of a strong euro – it will be interesting to see how Lagarde and company walk the tightrope in today's projections and the press conference.



US 30-year T-Bond auction today

- following the little enthusiasm that the 10-year US Treasury auction has drawn we can expect even a weaker 30-year auction today. This may mean that investors are expecting slightly higher CPI number at tomorrow readings.



WASDE tomorrow will be watched closely

by the grain market following recent strong gains and rapid rise in speculative longs. The rally during the past few months has been driven by dry US weather potentially hurting crop prospects and strong Chinese demand. The combined speculative long in corn, wheat and soybeans sits at 325,000 lots or 1.6 billion bushels above the five-year average. This at a time of year where funds generally tend to be net sellers given the lack of unknowns ahead of the arrival of the new harvest.
Economic Calendar Highlights for today (times GMT)
0645 – France Jul. Industrial Production

0730 – Sweden Aug. CPI

0800 – Italy Jul. Industrial Production

1145 – ECB announcement

1230 – ECB President Lagarde Press Conference

1230 – US Weekly Initial Jobless Claims / Continuing Claims

1430 – US Weekly Natural Gas Storage

1500 – US Weekly DoE Crude Oil and Product Inventories

1630 – Canada Bank of Canada's Macklem to deliver report

1700 – US 30-year T-Bond auction

1700 – ECB President Lagarde to Speak

1745 – Canada Bank of Canada Governor Macklem press conference
Follow SaxoStrats on the daily Saxo Markets Call on your favorite podcast app:
You can access all of our platforms from a single Saxo account.