Market Quick Take - December 21, 2020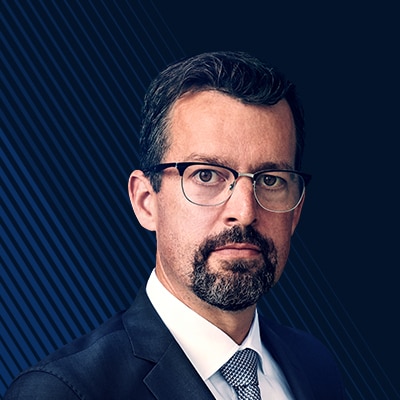 John Hardy
Head of FX Strategy
Summary: Equity markets are off to a cautious start to the week despite a breakthrough in stimulus negotiations in Washington that agreement on a $900B stimulus package. Weighing a bit on sentiment elsewhere, Brexit talks are in a precarious state as the UK finds itself in literal quarantine on the discovery of a new Covid-19 virus strain.
---
What is our trading focus?
Nasdaq 100 (USNAS100.I) and S&P 500 (US500.I)

- the US equity market sold off Friday, but managed to claw its way back to close the day only slightly down. Interestingly, the agreement on a large stimulus package over the weekend has not boosted sentiment notably as the last days of 2020 wind down this week and next. Areas of interesting in the S&P 500 index include the 3,700 area, which was near the prior top and seems to be a local pivot level, and the 21-day moving average, now coming in near 3,655. For the Nasdaq 100 index, the prior high was 12,667 and the 21-day moving average is now near 12,416.



Bitcoin (Bitcoin euro-ETN ticker is BITCOIN_XBTE:xome) traded higher at the weekend

topping $24,000 for the first time over the weekend before pulling back slightly. Tesla chairman Elon Musk garnered attention for bitcoin traders at the weekend in a Twitter exchange with Michael Saylor, a well-known cryptocurrency enthusiast on whether Tesla could make large transactions for the company in bitcoin and sent an image suggesting interesting in buying Bitcoin.



DAX (GER30.I)

- futures down 2% this morning erasing the prior three trading days gains. The driver is the

news coming out of the UK on the mutated Covid-19 mutation

showing that it spreads 70% faster than the original version, but more worrisome it has mutated 17 times with 2 of them potentially being a problem for the vaccine. On top of that, there seems to be a consensus that the US fiscal deal is disappointing, so there are plenty of bad stories this morning for driving European equities down. The open price from last Wednesday at 13,411 is the critical support line for today's trading.



AUDUSD and EURUSD

– the week is starting off with the USD in a steep rally nearly across the board, presumably on fresh virus and Brexit concerns, but the attribution is somewhat weak, with EURUSD already pressuring key tactical support near 1.2175 - if this fails to hold, the bulls may beat a retreat to the key 1.2000 area. Likewise, AUDUSD has faltered after a run-up late last week, although it has considerable room to consolidate lower into at least 0.7500 and really 0.7400 before beginning to disrupt the uptrend. A new Covid-19 outbreak in Sydney, Australia is leading to sudden holiday travel restrictions and hard internal quarantine border in Australia that will disrupt holiday travel plans. Iron ore prices in China (iron ore is Australia's largest export), ripped nearly 10% higher overnight.



GBPUSD and EURGBP

– EURGBP continues to trade above 0.9100 and GBPUSD has dumped heavily below 1.3400 after teasing above the important 1.3500 level last week. Compounding the ongoing stand-off on Brexit negotiations over the fisheries issue (and with some sources still indicating that the "state aid" issue remains unresolved), the UK announced at the weekend that it had discovered a more contagious strain of Covid-19 that will require harsher lockdown measures over the holidays and has seen many countries cutting off travel links to UK. The market is likely poorly positioned if the Brexit stand-off spills over into 2021 with no deal.



Crude oil (OILUKFEB21 & OILUSJAN21) trades lower on concern

that the latest Covid-19 mutation could speed up transmission of the virus and lead to more lockdowns, initially most noticeable in Europe led by the U.K. These developments being another sign that the market may have to go through a prolonged period before the vaccine rollout eventually supports a recovery in fuel demand and the price of oil.



Gold (XAUUSD) and silver (XAGUSD) jumped on Monday

as the market took fright from a worsening coronavirus pandemic while in the U.S., Congress reached a deal on a $900 billion spending package. Gold trades back above $1900/oz, a key hurdle last week, while silver has jumped by almost 6% after clearing resistance at $26/oz on route to the next hurdle at $27.60/oz. The gold-silver ratio has slumped below 70 and its ten-year average with the September low at 69 the next level of support. Low pre-holiday trading activity may exacerbate the moves currently seen.



The US yield curve continue to steepen even if the 10-year yields have not broken the pivotal 1% level yet (10YUSTNOTEMAR21).

The 2s10s spread have widened the most since 2017 while the 5s30s is the widest since 2016. It is just a matter of time and the 10-yield will try the 1% level. This week the Treasury is issuing 20-year bonds, although we don't expect the auction to spur volatility, it could steepen the US yield curve further.



Prepare for Gilt yields top drop as a Brexit deal has not been finalized yet and a new strain coronavirus vaccine hits the United Kingdom (GILTLONGMAR21).

A Brexit deal has not been signed yet, and a new strain of Covid-19 has hit the UK. On top of this, BOE MPC member Vlieghe said the UK may need negative interest rates. This week it is important to monitor whether 10-year yields are going to fall and break their support line at 0.20% and even test the benchmark bank rate at 0.10%.
What is going on?
A $900 billion stimulus package agreed by US Congress

- not yet signed into law, but likely set to be signed off by Congress and President Donald Trump in coming days, the new stimulus package includes $15 billion in airline bailout money, extension of $300/week supplemental jobless benefits through March, $600 stimulus checks, but no funds for state- and local government aid.



China's ban on Australian coal Is resulting in power outages in China

- Several Chinese cities have been forced to restrict electricity usage on a shortage of thermal coal imports from Australia. Australia's coal is of a particularly high quality and efficiency and restrictions on import is leaving them without sufficient alternative supplies. A colder than normal winter in some areas of China and the strong bounce back from the Covid-19 pandemic are also partly to blame.



Iron ore (SCOF1) topped $170/ton on Mond

ay after a mining accident in Brazil added further fuel to a market which has rocketed by 60% since early November. Vale, one of the world's top producers had a regional operating license suspended for a week after a worker died in a landslide. Happening at a time of strong Chinese demand and restrictions on Australian imports, Chinese buyers have increasingly been forced to seek more supplies from Vale which only last week lowered its 2021 output guidance as it still tries to recover from the 2019 dam failure which killed hundreds.
What we are watching next?
Risks from hyper-contagious strain of Covid-19 identified in UK

- but has already spread to Denmark, the Netherlands and even Australia. Dubbed B.1.1.7, the strain is said to be no more deadly than others, but on the order of 70% more contagious and contains a significant number of mutations. The risk from this strain is at the very worst that current vaccines may not prove as effective (this is as yet unknown), but at the very least that it makes any level of activity normalization that much more difficult until vaccinations are sufficiently rolled out.



Brexit situation weighs heavily

– if we are headed for a No Deal Brexit (no such thing, really, as a number of practical agreements have been struck on everything from medicine to financial services in the event that no deal is made by the end of this month) is a significant enough to impact not only on UK markets and sterling negatively, but also EU markets, the euro and Scandinavian currencies.
Economic Calendar Highlights for today (times GMT)
0900 – Switzerland Swiss National Bank Sight

1330 – US Nov. Chicago Fed National Activity Index

0030 – Australia Nov. Retail Sales
Follow SaxoStrats on the daily Saxo Markets Call on your favorite podcast app:
You can access all of our platforms from a single Saxo account.