Macro Dragon: Biden folding like a deck of cards...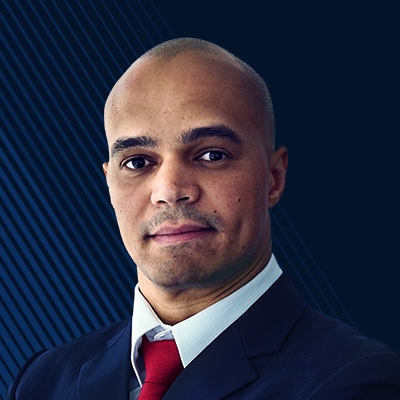 Kay Van-Petersen
Global Macro Strategist
Summary: Macro Dragon touched on US elections & eminent New Hampshire results - once again looking like Bernie & Peter-B shows, yet The Bern comfortably ahead on the suggested polls. Biden should likely go home, after heading to South Carolina early with no doubt another poor standing in NH. Meanwhile recovery rate in China getting above 4000, as the death rate gets to +1,100 & infected cases at c. 45,000. Meanwhile internationally, Japan continues to lead the charts, with +29 more infected on the cruise ship/s. And HK gets to 49 post a +7 increase from our Tue's Macro Dragon.
---
(These are solely the views & opinions of KVP, & do not constitute any trade or investment recommendations. By the time you synthesize this, things may have changed.)
2020-Feb-12
Macro Dragon: Biden folding like a deck of cards...
First Iowa, now New Hampshire, Next South Carolina…
Likely the two most interesting things as we get to the final months to days (depending on the candidate) on the pathway to Democratic Nominee that is due in July are around Biden & Peter-B

Biden's abysmal performance not just in Iowa (he was lucky that the process was such a fiasco), yet also news that he has left New Hampshire early to get to South Carolina – i.e. he knows he is not going to be doing well in NH. To KVP "sleepy Joe" is done, call it stake in the heart, call it the family corruption allegations (& to be honest some pretty clear cut & public relationships & "business" dealings that are questionable at best), call it him trying to ride on Obi's coattails too much, the game is over the player just does not know it yet. Biden feels that the American voters of African heritage will be one of the key edges that he has, as the primaries move South – if he does not dominate & take South Carolina, it would be the paragon of burning money & time were he to continue, with Biden likely crippled beyond repair. Bloomberg is likely best poised to benefit from this – yet we still have to wait until Super Tue, Mar 3 before he fully joins the circus.

Peter Buttigieg & Amy Klobuchar (KVP had to look her up) are getting their 15min of shine – whilst they will likely do well in NH. The question is how well will they do post Iowa & New Hampshire. KVP is still on team "Feel the Bern" simply on the thesis that to beat crazy (or try), you need crazier! Which is another way of saying, very highly motivated voters. Still early days & a lot can still play out over the next few months, it does look like Bernie will take NH – hopefully with no recounts & delayed results.

Its worth noting the turnout in Iowa was no higher than it was in 2016 as whole – so whether this is a sign of people's bark having little bite, remains to be seen. At the end of the day, if the economy is doing well & people are doing well – then its about pragmatism & less about the ethical or non-ethical conduct of the commander in chief. I.e. Do not fall for the ethics fallacy (good or right), people do this in politics all the time. Do you know what group tends to be very pragmatic? Minorities. There is an old cliché that minorities always vote democrat – would not be too sure as we get to the big Nov 3 date.

The Macro Dragon sometimes ponders if pragmatism is inversely correlated to how well countries, societies & people within those societies are doing. With that in mind Andrew Yang a.k.a. "yang-gang" has dropped out of the race, he was way more pragmatic & realistic than most in his plans for the US – KVP loved his "Freedom dividend".
Not being a believer in the hocus pocus fluff that is "MMT", but more because there is likely way any

stable

society of the future will be able to function without a form of freedom dividend. When it comes to everyone in society needing to (as well as able to) work for a living, the future will show that history was an aberration.

Perhaps there is no market for pragmatism in today's politics, people literally want to be lied to – by which KVP is inferring, just because you are hearing what you want to hear (a "solution" with no thought/skin-in-the-game to the potential consequences of that potential solution), does not make it the truth nor right.

The optimal future of Politics in the Macro Dragon's mind?

Take the human element out (like yesterday!) – add a healthy dose of the AI/ML element in. The first country that understands this, will gain a competitive edge like no other. At the end of the day, that course & theme is likely the best hope for the future of humanity. As a species, Sapiens have evolved to play with sticks & stones – not 2nd, 3rd & potential final derivative consequences of say Nuclear Warfare & very real climate crisis.

All we seem to do nowadays is push buttons & stare at screens all day. How is that for evolution? Just another segment of the Ape species pushing buttons all day.

Are you using technology or is technology using you?




2019-nCoV Update Wed Asia Mrn 12 Feb & Thoughts…
Quick update & thoughts on the Virus since the Yest's check in:
As of this Wed 12 Asia morning, the China figures we are getting are at c. 45,000 confirmed cases, +1100 deaths & +4,400 recovered.

Powell also commented o/n during his two day testimony to the US senate: "We are closely monitoring the emergence of the coronavirus, which could lead to disruptions in China that spill over to the rest of the global economy."
Outside of China the countries with confirmed cases over 10 are:
Japan now at 202 (174 from the cruise ship +29)

Hong Kong 49 (+7)

Singapore 47 (+2)

Thailand 33 (+1)

South Korea 28 +(1)

Taiwan 18

Malaysia 18

Germany 16 (+2)

Australia 15

Vietnam 15 (+1)

United States 12 (+1)

France 11

Macau 10
-
Have a fantastic, gratitude & abundant filled wk ahead everyone, stay healthy as well as keep your mind open to profitable & abundant opportunities. Life happens for us, not to us.


Namaste,

-KVP
-
Some Anchor Pieces from #SaxoStrats:
You can access all of our platforms from a single Saxo account.