Macro Dragon: The Number One Head Band...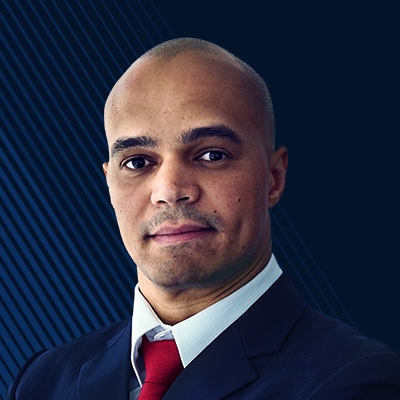 Kay Van-Petersen
Global Macro Strategist
Summary: Macro Dragon = Daily Cross-Asset Global Views

Today we touch on what it takes to wear the coveted Number One Head Band. As well as check in on the DollarYen break-out higher that is in progress, a higher USDPHP & the Swiss franc
---
(Note that these are solely the views & opinions of KVP, & do not constitute any trade or investment recommendations.)
2020-Jan-17
Macro Dragon: The Number One Headband
Before we get into it, for those that are back – or on the way back in – from what was hopefully a restful year-end holiday break, Happy New Years!

Let me sincerely (hand on liver) wish you, your families & teams the best of 2020. May your health, vigor & experiences be excellent & full of fun + laughter. May you continue to grow & develop yourself. May you be awash in gratitude & contribution plus fall [tail] backward into more money than Bezos.


We'll be shaking things up from KVP's side, so expect a lot more trade views going forward, as well as 20 long-term trades views for 2020 – which KVP will do a special piece & mini-series on.

Remember it's a long wkd in the US with MLK Monday

Ok let's get after it…



The Number One Head Band…
If your into your Manga & pop art/creativity, then you have to check out Afro Samurai – its likely about as underrated / unheard of as they come. Your main man, Samuel L. Jackson does one of the key voices

Its basically about fighters, different warriors of different styles who duke it out, all in the quest of getting the revered, Number One Head Band

It's a framework & story that actually fits very well with trading, every legit trader KVP has come across wants to be the number 1 trader – wear the Number One Head Band

In many ways the market, through the magnitude of your wins vs the magnitude of your losses, is a sequence of infinite duals – your dead when you blow up & run out of capital


Most people with a deep love for their craft, wants to be the number one at their craft – whether or not they explicitly are aware of this is another thing (i.e. lot of social bias & programming has gone into this… not to mention just basic primal DNA code… rise to the top of the pack)

The paradox about getting the Number Head Band is, you don't get it by beating & defeating everyone else – it seems like that's how you get it & that's a fluffier narrative.

You need to become deserving of it, by beating & defeating yourself. The opponent / competition is not the market/game or other players in the market/game. The competition / opponent is yourself.

We are ingrained to emulate others & in many ways its how we start to learn from when we are born.
Yet if you look at the GOATs of their craft, at some point they transitioned from doing others to doing themselves.

That plus relentless & insane passion for their craft (process > outcome), as well as seizing opportunity when it comes (capitalize on luck, that you create), gets them to that demigod status.

Is it a challenge?

Of course especially as we are also programmed to conform, to be consensus to fit into society to stay in our comfort zones.

Yet is it worth it?

Ha! Absolutely!

Try firing up the G6 for an all-boys or girls trip to Vegas/Hawaii for worth it.

So question is, what systematic framework, process & strategy are you implementing in 2020 to be deserving of your Number One Head Band?


Low touch on markets…

Was gonna pass on talking directly on markets today (Fri yawn), yet could not help it.

If you caught our Macro Dragon on ze yen earlier this wk: DollarYen Technicals Screaming "Buy, Buy, Buy, Buy…" You'll realize how important these 110 lvls are on USDJPY. We had UST's pop back above 1.80… to 1.83 o/n which lead to yes… +0.24% life in DollarYen which is now 110.25. A weekly close above 110.00 is technically very bullish – KVP does not feel a lot of people are in on this potential big breakout higher… in fact he knows of only one person, lets call them..

Our long tactical long USDPHP continues to grind up – early days – even though it seems like the Taal Volcano (original catalyst & thesis on potential peso flight) whilst still at lvl 4, is quieting down somewhat. Sometimes there are trade views that work out for other things other than the original thesis…

USDPHP is 50.913 +0.17% this Asia Fri morning, post o/n +0.18% to 50.828 (3rd cons. Up day). On Mon we opened at c. 50.53 then traded down to the lows of the weak at 50.32, before turning to higher highs – KVP would put in trailing stops into this puppy now… at the very least starting from entry point.

Here is ze original Macro Dragon take on 13 Mon 20: Volcano Eruption South of Manilla Could See Philippine Peso Flight Overall is it just KVP, or does it feel like we could get a very surprising move higher in the US Dollar, before once again trying to technically breakdown – one thing that is not consensus, is one again a stronger USD for 2020, alongside the usual US outperforms vs. RoW – AGAIN!

Once again spend some time on the Swiss franc, we flagged Hardy's EURCHF short view on this on yest's Macro Dragon – KVP's Deadpool's instincts are more skewed towards looking for a reason to play a super tactical (short-term) reversal & squeeze on the EURCHF shorts – yet it likely more to be positional than anything else… sometimes part of the game is playing the players.

Overall KVP personally feels late to the long CHF trade (short EURCHF, USDCHF) & move, yet hard to see how we don't gun for 1.05 possibly 1.03 within a week or two – the chart is Quasimodo!

Still likely to include one touches at 1.03 for the 20-4-2020 piece, even though tactically we are looking to be inverse our strategic view.


-
Good luck out there today & have an incredible StrongEnd – note the long wkd in the US, given that most people should be out on MLK Mon. So keep that into account, as well as Chinese New Year being last wk of Jan.

Next wk we got: Davos (Sustainability/Climate Focus – check EC's piece below), BoJ, ECB, BoC, BNM, BI, Norges Bank, IT local elections, More dissing & noise around Trump Impeachment + Phase One implementation.

Wishing everyone a great, profitable start to the year. Best of luck in 2020, may it be your most magnificent yet

Namaste,

-KVP


**


On The Radar Today:
(Times would be SGT)
NZ: Mfg. Index 49.3a 51.2p (previous 2 prints > 50, prior to that 3 sub 50)



CH: GDP +6.0%e/p, Monthly FAI, RS & IP, U/R
EZ: Final CPI & Core 1.3%e/p for both, CA
US: Capacity Utilization, Industrial Production, Jolts, FOMC's Harker @ 22:00
UK: Inflation 1.5%e/p CORE 1.7%e/p, House Prices
-
Anchor & Key Structural Pieces from SaxoStrats:
You can access all of our platforms from a single Saxo account.