FX Update: Safe haven currencies up against the wall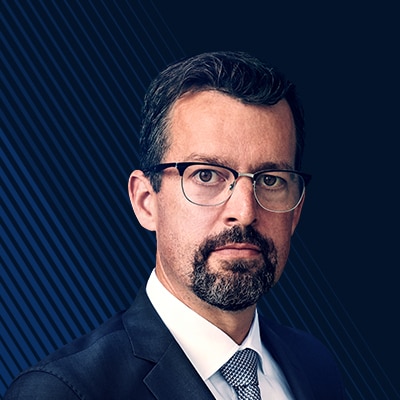 John Hardy
Head of FX Strategy
Summary: We have reached important levels for risk-correlated FX crosses, with the ECB meeting on Thursday as a likely key test for whether the market's recent risk sentiment rebound has sufficient legs to persist or whether it has been built on misplaced confidence that central bank easing from the ECB and elsewhere can boost global asset prices.
---
Trading interest
Maintaining long AUDNZD position with stops below 1.0570 and targeting 1.0950

Stopped out of EURSEK at lowered 10.71 stop (10.69 are entry)

Taking profit early on EURCHF longs near 1.0950
Yesterday was an odd day for the cross-asset market picture, as risk sentiment finally suffered a setback, and yet safe haven FX, bond markets and precious metals all posted ugly days yesterday as well. We won't try to cobble together an awkward narrative for this development, but in the FX space, at least, the recent back-up in risk-sentiment correlated crosses, whether AUDUSD or NZDJPY or similar, has reached important resistance levels where a further push higher starts to see things breaking technically. Given the hopes for ECB activism ahead of this Thursday's ECB meeting, that event risk looks like the critical next test for global markets.
Then we'll be quickly turning the page for next week's FOMC meeting, where expectations have rolled back lower to nearly 100% odds for a mere 25 basis point cut due to the removal of the immediate prospects for further US-China trade war escalation, given that the two sides are set to talk in October (pricing for the late October FOMC meeting at over 60% odds for a second cut.)
Watch out for the US 3-year treasury auction at 1700 GMT today. The seven-year auction from the week before last saw very weak demand (lowest in 10 years). A 10-year auction follows tomorrow and the big 30-year set for Thursday.
Chart: NZDJPY
NZDJPY is as good a pair as any risk/safe haven pair to describe what is going on across FX markets here, as we have backed up sharply from recent lows as bond markets have consolidated and on hopes that the US and China can figure out a path to détente. But from here up to the prior major low looks like a zone where bears may look to get involved again to test the strength of the well established downtrend.
The G-10 rundown
USD – the greenback needs to take a stand soon to avoid a larger technical breakdown, with pairs like EURUSD, AUDUSD and NZDUSD all near make or break levels.
EUR – the euro is banging around the last tactical resistance areas around 1.1050-75, with the ECB meeting as the decider. Note sure how the market plays reactivity as we see the ECB as largely ineffective in doing much besides bringing relief to EU banks.
JPY – it's time for the yen to snap back here to the strong side to avoid more significant damage – will continue to trade in sympathy with the direction (inverse correlation) in bond yields. 107.00-25 a key zone in USDJPY – watching where the pair closes today for a broad indication.
GBP – Johnson's latest attempt at snap elections fails but sterling traders may take little solace as the outlook remains extremely uncertain when a hostage prime minister is asked to negotiate a Brexit deal.
CHF – the back up in bond yields feeding a bit of weakness, but this is already fading – and not sure EURCHF can make it to 1.1000 this time around.
AUD – AUDUSD bears will want resistance to come in ahead of 0.6900 and this seems like as good a time as any to test the strength of the longer term downtrend.
CAD – USDCAD has perhaps squeezed all it can out of the Bank of Canada's recent hawkish stand at its meeting. Constructive on the return of upside prospects on a close back above 1.3250.
NZD – ditto for AUDUSD, and disappointing to see AUDNZD getting bogged down here – likely need a NZD-negative catalyst to reinvigorate the rally there.
SEK – the krona's comeback attempt spoiled by very weak CPI readings on all fronts, including a dip in the core year-on-year to 1.3%, the lowest since 2016. Oh the futility of NIRP and QE…
NOK – an absurdly weak headline CPI number, but the year-on-year core measure merely dips to 2.1%. The EURNOK breakdown has halted this morning ahead of the key 9.80-75 area and a close significantly back above 9.90 post-ECB suggests risk that downside will not soon be realized.
Upcoming Economic Calendar Highlights (all times GMT)
0830 – UK Aug. Jobless Claims Change

0830 – UK Jul. Earnings/Employment data

1215 – Canada Aug. Housing Starts

1700 – US 3-Year Treasury Auction
You can access all of our platforms from a single Saxo account.