FX Update: Euro still shaky after weak EU Council meeting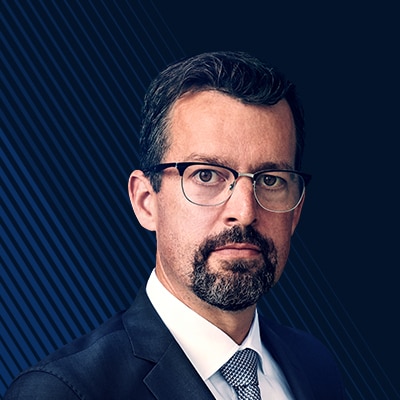 John Hardy
Head of FX Strategy
Summary: The EU council meeting results keeps too many uncomfortable questions unresolved, especially on grants versus loans, so our eyes remain firmly on the euro today and concerns for growing existential EU pressure. Elsewhere, signs point to risk sentiment turning lower as US equities rolled over and every weekend looks like a long one these days.
---
The EU Council claimed to agree on significant measures in yesterday's meeting, but no specific size for the package was agreed, with the group asking the EU commission to establish something on the order of a EUR 1 trillion recovery fund that would be worked into the EU's 7-year multiannual financial framework, or MFF, budget. Clear differences on the source of funding remained, with EU Commission president Ursula von der Leyen claiming there could be a mix of grants and loans, while Germany's Merkel spoke against grants, but did admit that its contributions to the EU budget would have to rise significantly. The EU council will meet again soon, possibly on May 6. The trouble here is the lack of agreement in principle on grants versus loans, the tardy start date of June 1 and the kicking of the issue over to the EU commission.
Shortly put, the meeting offered absolutely no answers to the longer term existential questions for Europe. For now, the market reaction is a slow bleed lower in the euro after a modest sell-off late yesterday and a modest if notable widening of Italian debt spreads rather than a more forceful rout. Italy's leader Conte went home declaring the meeting a success, but this looks a rather political move to shore up his own government's political fortunes. And let's be honest – what is Italy's choice in the near term here? It is in the teeth of the Covid19 crisis and has likely not drawn up any serious plans for how it would deal with an exit from the EU or launch of an alternative currency and can fund significant fiscal stimulus in the short term with the reasonable assumption that the ECB is going to pick up the tab with PEPP purchases anyway. Still, headline risk remains across southern Europe. The next EU council meeting is tentatively set for May 6.
Critically, one indicator showing signs of more growing strain in the EU financial system is the 3-month Euribor rate spiking as high as -19 basis points from its lows not far above the official EU policy rate of -50 bps, which suggest funding stress, and as an FT article called it, a sign of the "fragmentation of the region's money markets."
Another 4.4 million jobless claims were filed last week in the US, and the weekly continuing claims number rose to almost 16 million, or about 10% of the US labor force. We will likely see the US unemployment rate push close to or north of 20% for the April data cycle. We can't emphasize enough the risks to the pace of the recovery from what is the most profound unemployment crisis in US history.
Chart: EURUSD weekly
Zooming out to the weekly view for EURUSD, we note that the local 1.0800 area break looks a bit less relevant than the cycle low of 1.0636 (lowest weekly close was 1.0688) and will focus on the sub-1.0350 cycle lows from early 2017, but if existential strains continue to ratchet higher from here in the EU, parity becomes the obvious psychological focus will quickly shift to parity.
The G-10 rundown
USD – the USD not showing much conviction as the flipside to risk appetite, perhaps as the Fed has so thoroughly stuffed the system with liquidity that it is tough for the market so lean against this pressure.
EUR – the market recognizes that nothing promising for the long term came out of this EU council meeting, but the very near term implications are difficult to gauge here – will continue to focus on Italian BTPs and Euribor for signs of worsening strain.
JPY – the yen playing its part, most interestingly in EURJPY, which has broken free of cycle support, although overall FX volatility looks quiet – perhaps too quiet. BoJ will fire another salvo next Tuesday, but will it register?
GBP – sterling at the firmer end of recent range versus the Euro but doesn't look a credible "safe haven" from the single currency relative to the USD or JPY if further existential strain registers.
CHF – struggling for a reason to consider CHF in the mix here as this latest weak euro episode has failed to see 1.0500 taken out in EURCHF even as other EUR pairs under significant pressure.
AUD – struggling to see the appeal of the Aussie, though a number of macro strategist are trying to play a normalization story boosting basic commodities first story. Good luck with that. Technically, AUDUSD in an absurdly tight range after enormous sell-off and then the enthusiastic bounce. Next levels to watch are 0.6450 and 0.6250.
CAD – that we haven't seen new highs in USDCAD speaks to the Fed's massive liquidity provision and risk assets still much closer to their recent highs than the March lows. Still see CAD as perhaps at most risk from current pricing among G10 currencies from the Covid19 devastation on oil prices and the Canadian economy.
NZD – preference to see AUD as an outperformer in a growth normalization story may be behind AUDNZD outperformance – if so, we're not enthused for upside in the near term – even if longer term story and valuation points higher for the pair. Weak milk prices also weighing on NZD.
SEK – Is SEK a relative safe haven at some point from a valuation angle if EU existential pressure worsens? The market has generally traded SEK from a pro-cyclical perspective (SEK moving up and down in positive correlation with risk sentiment and global growth outlook), but let's recall how strong SEK was during the EU sovereign debt crisis back in 2011-12. For now, nothing broken technically in EURSEK, which is pressing on range support, with more notable downside pivot area perhaps 10.75-70.
NOK – all eyes on Brent contracts further forward for whether EURNOK has topped out for now.
Economic Calendar Highlights (times GMT)
1030 – Russia Central Bank Announcement

1230 – US Apr. Flash Durable Goods Orders

1400 – US Final Apr. University of Michigan Sentiment
You can access all of our platforms from a single Saxo account.