Value vs Growth, earnings season, and Robinhood IPO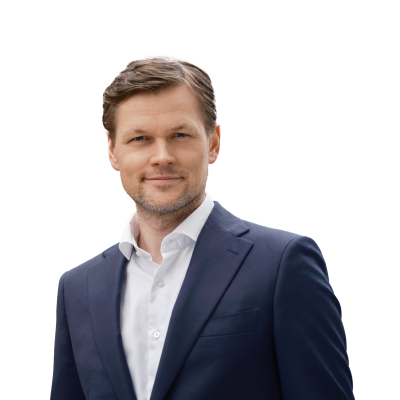 Peter Garnry
Head of Equity Strategy
Summary: Growth stocks staged a spectacular comeback in June which has continued in July with interest rates declining. The success of growth stocks over the past couple of years has now pushed the valuation premium against value stocks to the highest levels since 2000, which we believe will over time lead to drag on performance. We also take a look at the upcoming Q2 earnings season which starts next week with US earnings from financial giants such as JPMorgan Chase and Wells Fargo. Finally, we look at the upcoming Robinhood IPO which undoubtedly will create many flashy headlines, but there are a couple of key risks that investors should be aware of.
---
This will be second last equity update before a three-week vacation aimed to recharge the batteries. Today's first subject is the classic value vs growth discussion which has intensified over the past couple of years with aggressive rally in Nasdaq 100 and the significantly lower interest rates. From late 2016 until November 2021 growth stocks have been the key driver of equities and many of the underlying dynamics got amplified during the pandemic. The key question is why growth stocks have outperformed and whether it can continue.
Growth stocks have enjoyed a continuously higher growth rate than the market had priced. In other words, the market was for almost a decade unable to correctly value the profit potential of the ongoing digitalization and the market was too slow to adjust its valuations for structurally weak sectors such as financials, energy, materials, and industrials. Lower interest rates were part of the equation as it makes high duration (an asset's value derived from cash flows far into the future) assets relatively more attractive. The over a decade long outperformance for growth stocks have fed itself in terms of expectations and the market is now valuing global growth stocks 2.5 standard deviations above the mean on EV/EBITDA against value stocks. This valuation premium is now the highest since 2000 and will in our view act as a drag on returns on growth stocks. As we have said lately keep growth stocks in your portfolio but get a better balance between growth and value stocks.
Q2 earnings will deliver upbeat outlooks
The Q1 earnings season was a big win for MSCI World vs US (S&P 500 and Nasdaq 100) with earnings accelerating up 22% from Q3 2019 showing that the global corporate sector has already erased the losses experienced during the pandemic. Nasdaq 100 EPS growth q/q slowed down in Q1, and it helped fuel the reflation/value stocks trade. As we have recently described the reflation trade has lost a lot of steam and the Q2 earnings season will in that light be interesting for investors considering how much to rotate out of growth stocks. We expect energy and materials sectors to do well based on the high commodity prices with health care and technology stocks also delivering solid growth. Q2 will mostly be a positive catalyst for equities as we think it is too early to talk about cuts to outlook based on higher input costs; that is a potential theme for Q3 or Q4. The Q2 earnings season starts next week with the biggest names reporting being:
Tuesday – PepsiCo, Fastenal, JPMorgan Chase, Goldman Sachs, Conagra Brands
Wednesday – Wells Fargo, BlackRock, Delta Air Lines, Citigroup
Thursday – US Bancorp, UnitedHealth, Cintas, Morgan Stanley
Friday – Charles Schwab, State Street
Robinhood IPO
Robinhood is probably the fastest growing retail brokerage firm world has ever seen causing venture capitalists to dance around the company like honey on a hot summer day. As the two graphics below from their recent S-1 filing show growth has been extraordinary although not as profitable as you would think. Just the fact that the broker is setting aside 20-35% of the stocks offered to its client will ensure high demand and likely a successful IPO. At this point, Robinhood has not provided any information on which exchange to list at, or how many shares to offer and at what price range, so cannot make any judgements of the valuation. But it is likely going to be sky high. Financial Times has recently reported the company is seeking a $40bn valuation.
Robinhood gets the majority of its revenue from payment for order flow, which means that Robinhood sells its execution flow to market makers such as Citadel Securities and gets payment for that flow. This practice, which is not allowed in Europe, has allowed Robinhood to offer zero commission trading in the US, a practice adopted later by other brokerage firms. Robinhood's zero commission trading has lured many new investors into the market as these new investors are not seeing the actual costs of trading, sort of like we do not see the costs of email, search queries etc., which paid for by advertisers. The lack of friction seems to be leading to over trading and the SEC is currently investigating the practice and there has been several hearings in the US Congress. Robinhood has several ongoing investigations including its 'gaming behaviour designs' that could lead to over trading and the company has also been accused of overemphasizing options trading because payment for order flow is juicier in options. Robinhood recently paid $70mn in penalty fee for supervisory failures.
Another striking observation in the S-1 filing is how big cryptocurrency trading is for its overall income but also how much of custody assets are in cryptocurrencies. This leads us to some of the key risks for Robinhood shareholders. Meme stocks, cryptocurrencies, options, and payment for order flow have all be key drivers of growth, but all these areas are likely to increase scrutiny from regulators that are seeking to increase consumer protection in trading. The business upside for Robinhood is that the company continues to take market share and over time expand services to its existing clients as they mature and climbs the wealth ladder which could include wealth and asset management solutions in an automated way.
You can access all of our platforms from a single Saxo account.