Crypto Weekly: The elephant in the room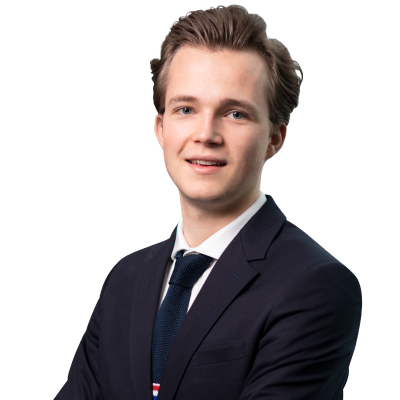 Mads Eberhardt
Cryptocurrency Analyst
Summary: In just a year, a cryptocurrency launched as a joke, has advanced to be the ninth largest cryptocurrency with a market capitalization of close to $40bn, followed by another joke cryptocurrency being the 10th largest cryptocurrency, underlining the speculative fever in the crypto market.
---
Shiba Inu from $0 to $50bn in a year
Let us start by talking about the elephant, or dog if you will, in the room. The Ethereum-based token Shiba Inu has surged over the last year to exceed a market capitalization last week of more than $50bn. Its market capitalization has since declined to around $40bn, while it is currently being the ninth largest cryptocurrency. Shiba Inu was anonymously launched in August 2020, releasing a whitepaper, or as Shiba Inu calls it: "woof paper" due to the cryptocurrency being inspired by a dog. At launch, 50% of the supply was locked to be traded in the decentralized exchange Uniswap, whereas the other half was sent to Ethereum co-founder Vitalik Buterin. The latter later burned 90% of his Shiba Inu tokens, while donating the remaining 10% to the India Covid Relief Fund. Not surprisingly, Shiba Inu was fundamentally launched as a joke, heavily inspired by Dogecoin, another cryptocurrency launched as a joke back in 2013. Shiba Inu supporters call the cryptocurrency a "dogecoin killer". Using a 2021 term, both can respectfully be called meme coins like meme stocks such as GameStop.
Along with Dogecoin, which has a present market capitalization of $36bn, the two cryptocurrencies are not benefitting the crypto market as a whole. The crypto market is broadly known as a wild west compared to the traditional financial industry, lacking a regulatory framework and arguably some normality. For the market to achieve mainstream adoption and not remain a niche to a select few, it needs to discard the wild west perception. In such circumstances, having the ninth and 10th largest cryptocurrencies with a combined market capitalization of approximately $75bn being obvious jokes, is not making it easier to shred the wild west perception. On the contrary, it keeps the masses away, both in terms of users, developers, and traditional market participants, as fewer participants want to be deeply involved in a market widely perceived as frivolous. To some degree, this shows the current challenges of the crypto market obstructing it to go fully mainstream.
Crypto companies are raising money at a fast pace
Venture funds and other investors currently have a strong sentiment on companies within the cryptocurrency industry. Today, Digital Currency Group, the owner of several crypto-related companies such as Grayscale Investments, the world's largest digital asset manager, raised $700mn from SoftBank and Google's venture capital arm. In late October, the cryptocurrency exchange FTX raised an additional $420mn by BlackRock among 68 other investors on top of its massive $900mn funding round in July. This follows a third quarter, which was a record quarter in terms of venture funding being invested in cryptocurrency- and blockchain companies. In the third quarter, companies raised a total of $8.2bn across 302 rounds compared to the former record quarter of $4.38bn raised in Q2 this year.
You can access all of our platforms from a single Saxo account.