Crypto Update: The road to redemption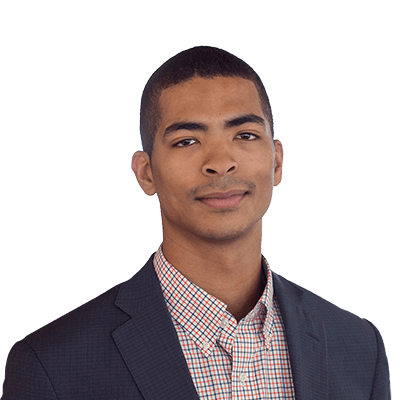 Jacob Pouncey
Cryptocurrency analyst, Saxo Bank
Summary: This week saw the overall cryptocurrency market cap rise by 7% as several new products and policies hint at new entry points for investors looking to enter the crypto space.
---
This week the entire crypto market cap rose 7% to just above $210 billion from below $200bn. Ethereum rose by 3% over the same period while Bitcoin gained ground this week to the tune of 2%.
Last Wednesday, Bitcoin saw violent price action. The price fell by 4% in one hour only to rise 6% in the following hour, highlighting the fact that cryptocurrencies are highly volatile. However, Bitcoin remains rangebound in the $6,000-6,800 range.
Coinbase announces new token listing policy

On Tuesday of this week, one of the largest cryptocurrency exchanges in the world (and the largest in the US)
announced a new policy
that will allow digital asset projects to apply for a listing on Coinbase. After review of the application, Coinbase will decide on whether to list the token and in what jurisdictions. The company hopes this new policy will improve the speed at which new tokens are listed. This will increase the number of assets in which new users can invest, allowing users to invest in nominally cheaper alt coin projects that could decrease demand for Bitcoin and Ethereum. Coinbase is considered an entry point for new retail investors to the emerging sector.
Google removes crypto ad ban

The tech giant has
updated its financial products and services policy
to "allow regulated cryptocurrency exchanges to advertise in the United States and Japan" starting in October. Advertisers must apply for certification from Google and prove that they are regulated within the specific country. This is a reversal of an earlier policy
banning all crypto-related advertising
. Regulated exchanges in the US and Japan can expect an increase in revenue, as well as increasing exposure to the segment of new retail investors who contributed last year's bull run.
Bakkt releases details on Bitcoin futures
Bakkt, a firm which shares the same owner as the NYSE,
announced details
of its physically-settled Bitcoin futures product on Tuesday. The firm stated that the futures product,
speculated to launch in November
of this year, would trade Bitcoin against fiat currencies including USD, GBP, and EUR. These contracts will result in delivery of one bitcoin into the customer's account by the end of the day. This new infrastructure could result in increased demand for the physical bitcoin supply.
Read the Medium post from Bakkt CEO Kelly Loeffler
to get her take on why Bakkt is truly an innovation for traditional and crypto finance.
You can access all of our platforms from a single Saxo account.