The king of electrification could be the crown commodity jewel in 2022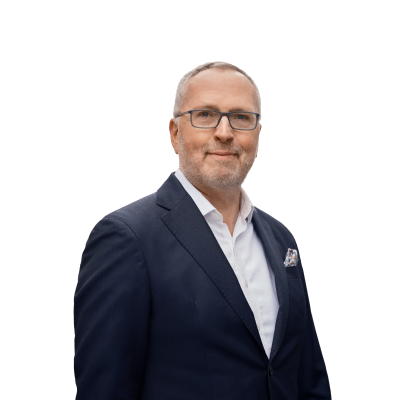 Ole Hansen
Head of Commodity Strategy
Summary: Looking ahead to the new year, we have asked the Saxo Strats what they will be looking at in the new year. In this article, our Head of Commodity Strategy, Ole Hansen, gives his view on whether the surging returns from last year can be followed up and gives his advice on where to look as an investor.
---
Looking back at 2021 it was the best year for commodities since 2000 with the sector rising by as much as 25 pct., so this of course begs the question can the positive development continue? And I think the answer to that question is, yes it can, but probably at a slower and more selective pace than what we saw in 2021.
There are a vast number of things that affect the commodity market. For instance, with the rise of inflation and interest rates, equities are under pressure, which usually wouldn't be a positive sign for the commodity sector. But at the same time, we have an economy, which is extremely dedicated to a green transformation, which in whatever capacity you look at it will translate into rising demand for commodities, not least the so-called 'green' metals that needed for the transformation to be successful. Adding to that, weather concerns raising the cost of many food commodities and a continued strong demand for fossil fuels, like crude oil and gas, at a time when investments into the mining and oil production sectors are at the lowest in two decades.
So, there's a lot of things that justify commodities as part of your investment portfolio. If you are new to the asset class, I would suggest looking at a broad-based commodity fund or ETFs which either spreads their exposure across all three sectors of energy, metals and agriculture, or some that primarily focus on energy and metals, which is where I see the biggest upside.
If you are more experienced in the asset class, or would like to take on more risk, I think metals in general and specifically copper is an interesting bet. Copper is the king of electrification and it is therefore a key part for the green transformation, so it is hard to see demand for the metal tumble anytime soon. The risky part is that copper's value is also closely tied with the housing sector, which saw a drastic slowdown in China in 2021 with the Evergrande scandal – but the country's sharp turn towards decarbonization are likely to offset most of potential loss in demand from a slowing property sector.
I also think oil is interesting for the reasons I mentioned above – I think there's a chance the green transformation has skipped oil and gas as the intermediaries a bit too fast and – like the current energy crises suggest – we may as a result end up with undersupplied markets sometime soon.
You can access all of our platforms from a single Saxo account.